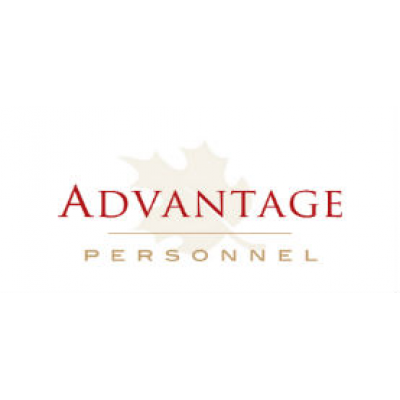 Staffing Co-ordinator
Advantage Personnel
in Dartmouth, NS
Advantage Personnel is currently looking for a Staffing Coordinator to join our team in Dartmouth, Nova Scotia. If you are looking for an opportunity to gain exposure to the recruitment and staffing industry, this is a fantastic opportunity! 
We are a Canadian-owned staffing firm that has been providing innovative workforce solutions since 1986 throughout Canada. Our core industries of focus on include Office Administration and Management, Contact Centre, Human Resources, Health and Financial Services, Transportation and General Labour/Light Industrial supply.
It is our firms belief that we will excel to offer human resources and support to Canada's top employers by understanding our customer's needs, and by setting the standards for highly competent people and services. If you are looking for a position where you will be able to meet thousands of people a year, interview, select, schedule, recruit, perform payroll, gain knowledge in worker's compensation, perform office administration, be involved with employee relations, client relations, training, database management, plus more a whole lot more all in a single day, then this may very well be a position worth exploring in much more detail. 
 
Responsibilities
Responsibilities:
Arrange and participate in interviews with hiring managers 
Administer testing to candidates 
Develop and place advertising for vacant positions 
Liaison with existing clients to ensure service, deliverables, and customer service goals are being exceeded
Ability to navigate under strict deadlines and manage assigned tasks 
Update and maintain candidate database. (Avionte - industry leading software)
Qualifications
Knowledge, Skills and Educational Requirements: 
Experience in Human Resources, or combination of relevant education and experience 
Previous experience recruiting 
Knowledge of Microsoft Office 
Flexibility to work overtime/on call as required 
Ability to recruit for many positions in a high volume environment 
Ability to work independently, prioritize and handle multiple tasks simultaneously in a fast paced team environment Experience in a project based industrial work environment will be considered an asset
Experience with Avionte gets preference
Work With Us
As one of the first stafffing firms on the East Coast we have built an extremely diverse client base allowing for great exposure to multiple industries, and a long history of delivering staffing solutions. You will learn about WCB, Employment Standards, Occupational Health & Safety, Branch Financials and Business development.