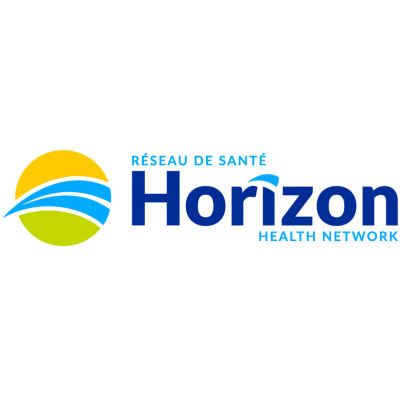 Miramichi Registered Nurse Class A (RNCA) PCN 1750924
Horizon Health Network
in Miramichi, NB
Horizon Health Network is an equal opportunity employer.
COMPETITION #:
2020-48338 External
BARGAINING UNIT:
NBNU
ZONE:
Miramichi
DEPARTMENT:
MIRH PC ACCESS COORD
FACILITY:
Primary Health Care
POSTING TYPE:
Temporary Full Time
JOB TITLE:
Registered Nurse: Lactation Consultant
CLASSIFICATION:
RNCA Registered Nurse Class A
LANGUAGE:
Bilingual Essential
HOURS OF WORK:
Day; TEMP: January 1, 2021 to February 11, 2022; Subject to change due to operational requirements
SALARY:
$31.23 to $39.57 per hour (Subject to employment status)
JOB PURPOSE:
The Lactation Consultant is responsible for providing support for the mother-infant breastfeeding dyad. The tasks include assessment, planning, intervention and evaluation of lactation support and education for clients in the perinatal period, on the Women and Children's Health Unit, Miramichi Regional Hospital; and in the Primary Health Care and community settings of Miramichi and surrounding areas. The Lactation Consultant will support the Baby-Friendly Initiative in Horizon Health Network.
QUALIFICATIONS:
Bachelor's degree in Nursing.
Active registration with NANB.
Current BCLS
International Board-Certified Lactation Consultant
Minimum of 2-years of recent (within the last 5 years) perinatal experience.
Previous Community Health Nursing experience considered an asset.
Proficiency in the use of computers, including Microsoft Office Suite.
Possesses leadership abilities and effective communication and interpersonal skills.
Demonstrated exceptional client orientation with the tact, diplomacy and cultural awareness needed to work with a diverse client base.
Demonstrated organization and time management skills with the ability to be self-directed in a community environment.
Travel within the region will be required and you must be prepared to deliver some services during evening and weekend hours. Setting for service delivery may include, but are not limited to, acute care facilities, community health centres and/or the client's home.
Candidates will be required to undergo a criminal history clearance prior to appointment.
Applicants must demonstrate on their application how they have acquired the skills and qualifications for this position.
High regard for confidentiality.
Ability to attend work on a regular basis.
Ability to perform the duties of the position.
Good work record.
Written and spoken competence in English and French are required. (Advanced Level).
** A resume (CV) is required as part of the application** Resumes should be in chronological order specifying education and employment in months and years.
KEY RESPONSIBILITIES:
Collaborate with Women and Children's Health unit staff to provide assessments, treatments and evaluations for the postpartum client and newborn.
Collaborate with primary health care providers, public health and community partners to protect, promote and support breastfeeding in the community.
Act as an infant feeding resource for health care professionals and community partners who provide care and support to families.
Provide ongoing education and support to assist families in reaching their breastfeeding goals through group and individual sessions.
Support and educate families with breastfeeding initiation and sustainment.
Facilitate referral to primary care provider or community resources as appropriate.
Facilitate the continuing education, training and development for staff and community partners.
Review, update and evaluate education materials to ensure information is current and evidence-based.
Develop, create and maintain positive partnerships and working relationships to support breastfeeding families.
Advocate and build awareness of the lactation consultant role and support to the community.
Maintain an active leadership role within the Baby-Friendly Initiative Committees (Hospital based and Community).
Participate in prenatal education events to promote breastfeeding.
Maintain documentation as per established standards.
Participate in orientation and staff development programs as required.
Respect the rights, responsibilities and dignity of client, family, caregivers and team.
Applications for this position must be submitted on-line by November 25, 2020.
NOTE:
There will be no further postings for this position should there be no fully qualified applicants. If you wish to be considered for this position and have most of the qualifications as posted and the registration or licensure where required, you are encouraged to apply at this time.
Should testing be required to demonstrate language proficiency, the official results will be shared with the candidate, Human Resources and the requesting manager electronically and will be placed on the personnel file for Horizon hiring purposes.
Please quote
Competition # 2020- 48338 -External
. Horizon Health Network appreciates expressed interest, however, only candidates considered for an interview will be contacted. Human Resources Department, Horizon Health Network.