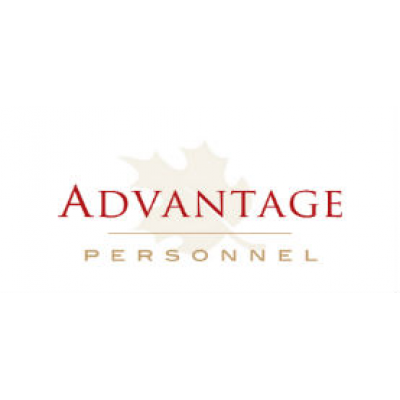 Bar Manager
Advantage Personnel
in Saint John, NB
Bar Manager
Advantage Personnel in Saint John, NB
$500.00 - $600.00 per week, + Tips
Location: Saint John, NB
.This dynamic role requires a self-motivated professional with exceptional problem-solving skills, who will be responsible for operating a cost-effective full-service bar and banquet department by leading our remarkable service team to increase member loyalty, experience and product quality.
Duties and Responsibilities:
Responsible for all aspects of the Lounge's day-to-day operations according to the policies, procedures, goals and budgeted guidelines of the Club
Promotes, coordinates and executes all on-site events and specials
Achieve and sustain financial targets and performance goals
Ensure complete member satisfaction and high standards at all times,
Lounge staff hiring, consistent and recurring training and development to ensure departmental standards are consistently met and upheld at all times; managing staff issues
Ensures that all Lounge bartenders and servers are following all standard liquor rules and regulations as well as the rules of the Club
Collaborate to create creative cocktail menus
Oversee opening/closing duties, accurate payment handling and reporting
Oversee the weekly/monthly inventory checks on all operating equipment and supplies, including monthly counts of all inventory within the Lounge
Communicates all required pertinent information to bartenders and servers during pre-shift meetings; maintains Supervisor log book for communication between shifts
Administrative and supervisory duties for Lounge team - schedules, and breaks.
All ordering for the Lounge
Manage Lounge costing, inventory and supplies
Oversee gratuity disbursements
Qualifications & Experience:
Previous Management Experience required within a full-service restaurant or bar, preferably in the premium casual genre and/or Club industry
Ability to delegate and follow-up
Ability to train others to: master technical skills, serve members/guests with enthusiasm, sell as part of the dining experience, assert authority and make judgments
Complete knowledge of all positions and functional areas within the Lounge
High level of organizational and communication ability
Skills and Knowledge:
Beer, wine and spirit knowledge combined with practical bartending skills
Ability to lift and or move cases and kegs when needed
Ability to maneuver up and down stairwells
Table food and beverage service skills strongly encouraged
Proven ability to provide consistent, detail-oriented leadership toward anticipative member/guest services
Positive attitude, courteous disposition and ability to work effectively under pressure while leading a team
to Apply
*Preferred method - APPLY ONLINE using the link below*
http://avionte-portal.onyourteam.com/Avionte/portals/main.aspx?App=1&CompanyID=ADV
OR
Interested and qualified candidates please send your latest and greatest resume to saintjohn@onyourteam.com In the subject line please quote: "Bar Manager"
OR
*Please note that only successful applicants will be contacted for an interview.*
Company Info: Advantage Personnel is a 100% Canadian owned professional Staffing & Employment Firm. Advantage has been servicing the Maritime Provinces of Canada for the past thirty years and is extremely proud of this fact.