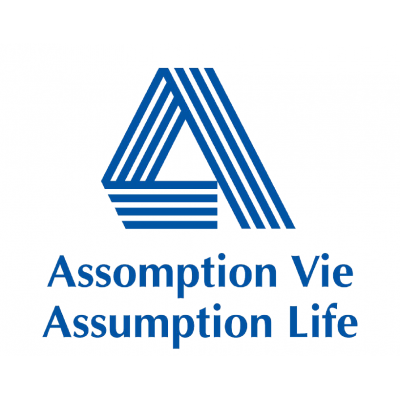 Actuarial Specialist
Assumption Life
in Multiple Locations • Remote
Moncton, NB
|
Montreal, QC
|
Quebec City, QC
|
Toronto, ON
|
Halifax, NS
|
Fredericton, NB
Reporting directly to the Director of Risk Management, this position is responsible for the coordination, supervision and implementation of the new international accounting standard (IFRS 17) at the actuarial level. This person acts as the project leader for the implementation of the new IFRS standard for the actuarial department and will have to work in close collaboration with several departments of the company including finance and IT. The Actuarial Specialist also prepares and presents summary documents of all findings, decisions and analysis made throughout the project.
This position also provides support to the corporate actuarial team and the risk management team by participating in the quarterly work (AVE actuarial system calculations, analyses, documentation). Once the IFRS 17 project is completed, this person will be more actively involved in the tasks of both teams. 
Responsibilities
Implementation of the new IFRS 17 standards at the actuarial level;
Development of the actuarial work plan and assignment of tasks to the IFRS 17 actuarial team members; 
Participation in corporate actuarial work such as the quarterly valuation of the company's actuarial liabilities, preparation of reserve statements and actuarial calculations in the AVE system and in Microsoft Excel;
Participation in risk management work such as periodic assessment, quantification and modelling of the Company's risk position based on established risk appetite.
Qualifications
Degree in actuarial science, mathematics, statistics, finance or related field;
Associate of the Canadian Institute of Actuaries (ACIA);
A minimum of 5 years of professional experience in the insurance industry and the actuarial field;
Good knowledge of IFRS 17 accounting and actuarial standards;
Advanced knowledge of Microsoft Excel;
Excellent analytical and problem solving skills;
Ability to function in a fast paced, sometimes nebulous environment where priorities can change rapidly;
Good written and oral communication skills in French and English to be able to communicate analysis and results for decision-making on certain elements of IFRS 17;
Excellent time management skills in order to meet project deadlines;
Good knowledge of specialized actuarial platforms such as AVE.
Work With Us
The opportunity to work from home;
The chance to be part of a dynamic and successful team that adheres to the following ethical values: leadership, collaboration, trust and commitment;
Training and development opportunities;
A comprehensive benefits package including a competitive salary, bonus, pension and benefits;
A dynamic location in downtown Moncton;
A paid volunteer day;
Time off to care for family members and pets.
If this challenge matches your career aspirations and you would like to play a key role in the exciting development of our company, please submit your application before October 24, 2021.