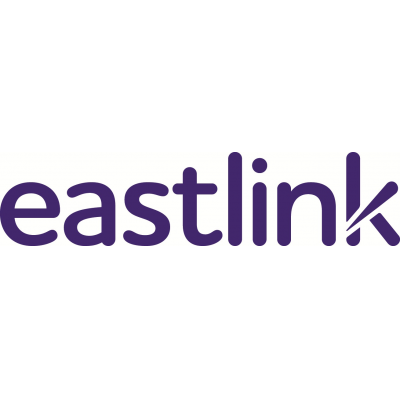 Information Security Analyst
Information Security Analyst
Halifax, NS, Canada Req #1238
Sunday, January 16, 2022
Eastlink is a family owned, entrepreneurial and innovative company headquartered in Halifax, Nova Scotia. We take great pride in being a leader in delivering creative competitive, customer focused telecommunications solutions, and connecting our customers to the things and people that matter most. Serving a customer base across seven provinces, our advanced solutions include Internet, Mobile, TV, Telephone, Security and Automation, Data Communications and exclusive locally produced programming on Eastlink Community TV.
We embrace diversity, inclusion, equity and accessibility throughout all levels of the organization and encourage members of equity groups to self-identify during the application process.
The Information Security Analyst will be a key member of the Eastlink Information Security team reporting to the National Manager, Information Systems Security. The Information Security Analyst will focus on information systems security and business requirements but also be required determine the appropriate design and implementation standard for information security projects and initiatives. These initiatives may include vulnerability management, threat hunting, incident response, compliance and risk management.
The Information Security Analyst will be responsible for:

Demonstrate competency with information security principles, and industry standards such as OWASP, NIST CSF, ISO27002, AICPA SOC 2 or CIS CSC
Collect, analyze, define and document security, business and technical requirements
Be able to produce, review and advise on secure architectures, hardening guides and policies and configurations for incident response, event management, operating systems or firewall/IPS
Analyze security information and artifacts such as scan results, logs, and files in all phases of incident response. Participate and define incident handling methodologies to proactively manage security risk
Respond to incidents and coordinate stakeholders in the identification, containment, impact assessment and remediation of cyber threats
Lifecycle management of cyber incidents including ticket resolution, reporting of key metrics and creation of reporting dashboards and analytics
Act as security "ambassador" to both internal and external customers.
Recommend corrective actions to address identified newly discovered vulnerabilities
Perform security testing of applications, networks and infrastructures, including vulnerability assessments, penetration testing and manual testing techniques
The successful candidate should have a detailed understanding with scripting languages such as Python or Powershell. You are driven by knowledge and thrive on continuous learning. A strong communicator who enjoys working in a collaborative, team oriented environment. The successful candidate should have a deep technical understanding of the work and take ownership of problems and tasks. You work well in a fast paced, driven environment.
Qualifications:
Post-secondary education in a relevant field (Computer Science, Data Communications/Networking, Information Technology) or equivalent industry experience
Minimum 5+ years relevant experience and advanced level of understanding in one or more of the following areas:
1. Strong TCP/IP skills and knowledge
2. Linux/Windows Operating Systems
3. Next-gen Firewall
4. SIEM / SOAR
5. Vulnerability Management
The following certifications will be considered an asset:
1. ISC2 CISSP or CCSP
2. OSCP, SANS, GIAC, CISM
3. Microsoft MCP/MCSE, RedHat Certified Engineer (RHCE)
The successful candidate must provide proof of full vaccination against COVID-19 upon hire, subject to Federal Human rights law.
Why Choose Eastlink?

Eastlink operates in a culture of continuous improvement through listening, learning and adapting, which enables us to respond quickly to the evolving needs of both employees and customers. We recognize that our truly greatest competitive edge is our people and that delivering a great customer experience begins with a great employee experience. Our philosophy of developing and training our team "on the ground" not only helps to create a strong onboarding experience but also readies employees for future growth opportunities within the organization.
Get your career started with us and stay with us, your journey begins here!
Other details
Job Family Information Technology
Job Function Individual Contributor
Pay Type Salary