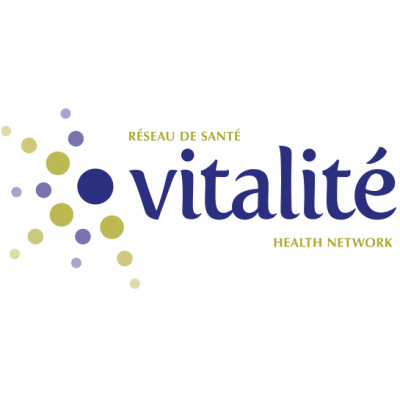 Family Physician (Various positions)
Vitalité Health Network - Réseau de santé Vitalité
in Multiple Locations
Bathurst, NB
|
Campbellton, NB
|
Caraquet, NB
|
Edmundston, NB
|
Lamèque, NB
|
Moncton, NB
|
Sainte-Anne-de-Kent, NB
|
Saint-Quentin, NB
|
Tracadie, NB
Posted:
28 Apr 2021
Competition #:
V-21
Salary:
Vitalité Health Network is seeking family physicians who want to contribute to patient health. Network family physicians enjoy a work environment with some of the most rewarding professional experiences. The expertise of family physicians is sought in the planning and delivery of clinical care to patients and their contribution is valued within the multidisciplinary team.
After clicking on APPLY, follow the instructions on the web page and complete the questionnaire. Please note that you must attach a resume to your application.
JOB SUMMARY:
Successful candidates will open an office in the community and provide primary care, hospital and emergency services. As such, they will provide services to inpatients, take part in the Hospitalist Program and have shifts in emergency departments as deemed necessary by the Chief of Family Medicine. These positions are mainly focused on community-based primary medical and preventive health care and may include palliative and geriatric care as well as obstetric and oncology clinics. Candidates will be required to participate in teaching medical students and residents.
The family physician position involves clinical work providing general medical care to patients. Duties include providing medical services related to the diagnosis and treatment of illnesses and may require working closely with various health professionals. The work, which allows considerable latitude for independent action and judgment, is monitored by the head of the department or clinical program to which the physician belongs. The work may also be overseen by the local and regional chiefs of staff and the medical director of the regional health authority (RHA) zone. The physician shall comply with the RHA By-Laws.
REQUIREMENTS:
Diploma of a recognized Medical School and graduate studies in the field of family medicine;
College of Family Physicians of Canada (CFPC) certification or its equivalent;
Eligible for a licensure with the College of Physicians and Surgeons of New-Brunswick ;
Ability to work independently and as part of a team;
Physical ability to perform the assigned work;
Good work history (performance and attendance);
Adherence to professional ethical principles, the Network's management philosophy, and organizational values;
Compliance with the rules of confidentiality set by Vitalité Health Network.
NOTES:
Remuneration for this position may be fee-for-service or salary-based.
Moving expenses allowance.
Possibility of a recruitment incentive depending on eligibility, as determined by the Department of Health (return of service required).
This job is also posted on Salesforce .
For more information about Vitalite Health Network , please visit the Network's website.
The above requirements may be verified through oral, written or practical tests during the selection process.
We thank all applicants. However, only those selected will be contacted.