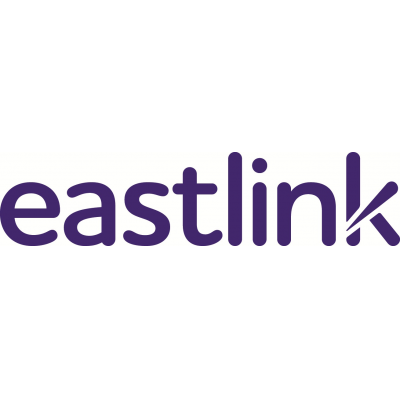 System Administrator (Office 365 & Windows)
System Administrator (Office 365 & Windows)
Halifax, NS, Canada Req #1145
Tuesday, June 15, 2021
As one of Canada's Best Managed Companies, Eastlink takes great pride in delivering advanced technologies/services that connect its customers to the things and people that matter most. Powered by state-of-the-art fibre optic and mobile networks, we bring world-class communications and video entertainment services including high speed internet, mobile, TV, telephone, security and automation, data communications and exclusive, locally-produced programming to residential, business and public sector customers across Canada. Headquartered in Halifax, Nova Scotia, Eastlink operates with an employee base of over 1300 people who serve customers in NS, PEI, NL, NB, ON, AB, BC and Bermuda.
As part of the IT Operations and Infrastructure group, the System Administrator will be responsible for a wide variety of activities relating to the management and maintenance of multiple IT systems and platform products/applications which help deliver Eastlink's corporate enterprise services. Working within Windows platforms, the System Administrator participates in day-to-day installation, configuration and administration of hardware and software systems over a LAN/WAN architecture. This role is essential in effectively troubleshooting software and hardware problems, while identifying, implementing and documenting system fixes. The Systems Administrator also provides support for operational issues including problem solving, root cause analysis and technical and process recommendations for improvement, and proactively monitors systems performance and status to maintain the service infrastructure and prevent outages. System and data file backups/maintenance, recovery of applications and data, and regular system integrity monitoring is also key.
As the ideal candidate, you are an analytical, creative thinker who enjoys taking initiative, exercises an entrepreneurial approach to their work, and are able to effectively respond to changing organizational priorities within a fast paced, dynamic work environment. Highly focused on customer service and satisfaction, this person excels in developing and maintaining strong client relations. The successful candidate must have the ability to work in a fast-paced environment, balance multiple deadlines and deliver on several projects simultaneously. This person will possess superb written and verbal communication skills, and enjoys working in teams for collaborative troubleshooting/resolution of complex multi-disciplinary technical problems.
Qualifications:

Post-secondary education focused in Computer Science, Data Communications/Networking, Information Technology or a related field.
Intermediate to advanced knowledge of:

Windows system management and TCP/IP Networking.
Active Directory
Powershell
Microsoft Exchange Server
VMware/Virtualization

Working knowledge of the following considered an asset:

Backup and recovery solutions
Office 365 administration
Office 365 migration
PowerCLI
Mobile Device Management

Ability to communicate clearly and effectively in English, both oral and written.
Proven track record of effectively coordinating multiple projects.
Willingness to provide on-call support
Why Choose Eastlink?
Eastlink operates in a culture of continuous improvement through listening, learning and adapting, which enables us to respond quickly to the evolving needs of both employees and customers. We recognize that our truly greatest competitive edge is our people and that delivering a great customer experience begins with a great employee experience. Our philosophy of developing and training our team "on the ground" not only helps to create a strong onboarding experience but also readies employees for future growth opportunities within the organization.
Dedicated to reflecting the customers and communities we serve, we embrace diversity and inclusion throughout all levels of the organization and encourage members of equity groups to self-identify during the application process.
If you are ready to explore an exciting career at Eastlink, your journey begins here.
Other details
Job Family Information Technology
Pay Type Salary