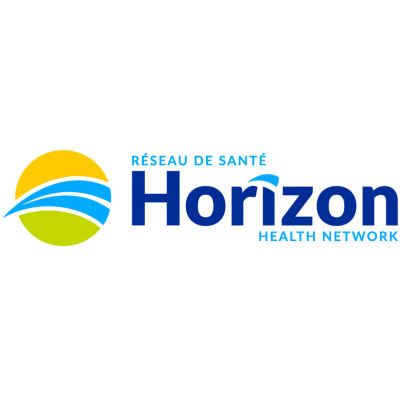 Moncton Registered Nurse Class C (RNCC) PCN 1001590
Horizon Health Network
in Moncton, NB
Horizon Health Network is an equal opportunity employer.
COMPETITION #:
2020-48343 External
BARGAINING UNIT:
NBNU
ZONE:
Moncton
DEPARTMENT:
Women and Children's Health - Obstetrics Combined Care
FACILITY:
The Moncton Hospital
POSTING TYPE:
Temporary Part Time
JOB TITLE:
Clinical Lead
CLASSIFICATION:
Registered Nurse RNCC
LANGUAGE:
English Essential
HOURS OF WORK:
Days, FTE: 0.5; TEMP: December 4, 2022 to December 31, 2020, Subject to change due to operational requirements
SALARY:
$34.16 to $41.55 per hour (Subject to employment status)
JOB PURPOSE:
To plan, organize, direct and evaluate the delivery of care for mothers, babies and their families admitted to the Maternal Newborn Unit. The incumbent will apply extensive clinical knowledge and experience in Labour and Birth and Post-Partum care while providing clinical and inter-professional leadership consistent with the strategic directions of the Women and Children's Health Program and in accordance with the mission, vision, values and policies of Horizon Health Network.
The Clinical Resource Nurse in collaboration with the Nurse Manager will coordinate, facilitate and/or deliver quality improvement initiatives that will enhance patient and family centered care and support a quality work environment.
QUALIFICATIONS:
Bachelor of Nursing Degree with active registration in new Brunswick
5 years L&B or Maternity experience within the last 5 years, primarily L&B
Demonstrated leadership experience and qualities
Commitment to a patient-focused, action oriented environment
Demonstrated ability to identify gaps/quality improvement, develop an action plan and once approved, provide follow up
Progressive nursing experience with demonstrated commitment to continuing/current education
Excellent organizational analytical skills
Professional development is reflected in their personal and professional goals and objectives
Demonstrates facilitation skills
Excellent interpersonal and communication (oral and written) skills
Ability to establish priorities and frequently deal with matters of confidentiality and sensitivity
Computer literacy (MS Office, Meditech, and other applications as necessary)
Ability to work a flexible schedule as required
Ability to attend work on a regular basis
Ability to perform the duties of the position
Good work record
Written and spoken competence in English.
KEY RESPONSIBILITIES:
In collaboration with the Nurse Manager develop goals, objectives and standards consistent with those for the entire Labour & Birth, Maternal Newborn Unit, and Maternal and Newborn Network
Evaluate the patient care delivery process and introduce improvements as needed in collaboration with the Nurse Manager
Recognize trends in Incident Reports/Occupational Health and Safety and develop a plan to address in collaboration with the Nurse Manager
Leads special projects related to patient care
In collaboration with the Nurse Manager, the Women and Children's Health Program Educator and the Women and Children's Health Program Project Coordinator, the Clinical Resource Nurse will identify learning needs and develop a plan of action, implement and evaluate educational programs
The Clinical Resource Nurse will assist the Women and Children's Health Program Educator with the ongoing review, development, implementation and communication of all operational Labour & Birth, Maternal and Newborn, and Horizon Health policies
Maintain active communication with medical staff, the Women and Children's Health Program staff and managers, and other key stakeholders
In collaboration with the Nurse Manager prepares impact analysis (cost comparison) for new procedures/process or equipment changes and assists the Nurse Manager with identification of cost savings initiatives
Assists with the development of capital budget requests in collaboration with the Nurse Manager
Assists with minor Human Resources issues as they may arise
Develop a quality improvement plan in collaboration with the Nurse Manager
Will maintain high level clinical skills with the expectation of working at the patient care level as required during scheduled working hours
Participates in quality improvement initiatives, conducts audits, and participates in other committees as required
Attends Clinical Resource nurse meetings and shares information with staff
Supports and mentors staff
Ensures follow up and monitoring results from incident reports, recognition of trends, and recommendations for improvement
Assists with attendance management and yearly performance evaluations as required
Assists with activities to provide a safe, quality work environment for staff, medical personnel, patients and families
Promotes a quality work environment
Completion of the Leadership Essentials Program (supervisory development) within six months of hire, depending on program availability within the Health Authority.
Applications for this position must be submitted on-line by November 25, 2020.
NOTE:
There will be no further postings for this position should there be no fully qualified applicants. If you wish to be considered for this position and have most of the qualifications as posted and the registration or licensure where required, you are encouraged to apply at this time.
Should testing be required to demonstrate language proficiency, the official results will be shared with the candidate, Human Resources and the requesting manager electronically and will be placed on the personnel file for Horizon hiring purposes. Please quote Competition # 2020- 47807 -External . Horizon Health Network appreciates expressed interest, however, only candidates considered for an interview will be contacted. Human Resources Department, Horizon Health Network.