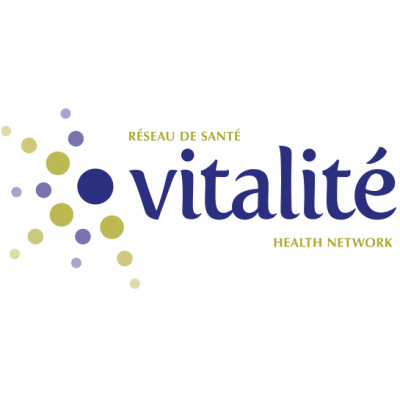 Registered Nurse Class A (RNCA)
Vitalité Health Network - Réseau de santé Vitalité
in Multiple Locations
Bathurst, NB
|
Campbellton, NB
|
Caraquet, NB
|
Edmundston, NB
|
Grand Falls, NB
|
Lamèque, NB
|
Moncton, NB
|
Sainte-Anne-de-Kent, NB
|
Saint-Quentin, NB
|
Tracadie, NB
|
, NB
|
Grand-Sault, NB
|
, NB
|
, NB
Posted: 09 Jun 2020
Competition #: V-05
Salary: $31.23 to $39.57
Vitalité Health Network is looking for nurses who are passionate about their work and wish to contribute to the health of our communities. Currently in a recruitment period, Vitalité Health Network offers rewarding opportunities and stimulating challenges.
Please consult the current opportunities below for a list of Registered Nurse (Class A) positions available in various facilities of the Vitalité Health Network. After clicking on APPLY, follow the instructions on the web page and complete a questionnaire in which you can identify your preferences with regards to work location, nursing field (department), etc. Please note that you must attach a resume to your application.
JOB SUMMARY:
To participate in the planning, organizing, delivery and evaluation of nursing care in accordance with the philosophy, objectives and policies of the hospital and the Nursing Service Department.
REQUIREMENTS:
Registered with the Nurses Association of New Brunswick;
Current BLS certificate;
Ability to work independently and as a team member;
Physical ability to perform assigned duties;
Good previous work history (performance and attendance);
Adherence to professional ethics principles, to the Network management philosophy and organizational values;
Compliance with the rules of confidentiality established by the Vitalité Health Network.
CURRENT OPPORTUNITIES: Last update: 16/11/2021 
Bathurst 
Chaleur Regional Hospital 
2nd West / Medical (602.712101040)7
3rd West / Surgical (602.712201030)2
4th east - Medical / Palliative Care (602.712101050)8
Float Team - Nurses (602.712101027)24
Intensive Care (602.712403010)2
Palliative Care / 4th east - Medical (602.712900000)2
Obstetrics (602.712509000)1
Emergency (602.713100000)2
Psychiatry (602.712760000)2
Surgical Suite (602.712600000)3
Obstetric and Nursery (602.712508000)1
Campbellton 
Campbellton Regional Hospital 
Emergency (502.713100000)8
Geriatrics/Rehabilitation (502.712952020)1
Medical (502.712101010)13
Medical/Surgical/Pediatrics (502.712300000)6
Nursing (502.712101027)19
Obstetrics/Gynecology (502.712506000)10
Psychiatric Unit (502.712760000)4
Transitional Care Unit (502.712952000)1
Women'S Wellness Clinic (502.713503500)1
Preanaestetic Clinic (502.713501070)1
Intensive Care (502.712403010)3
Health & Safety (502.711206000)1
Restigouche Hospital Centre 
Forensic Psychiatry - Rehabilitation (503.712766300)3
Nursing Administration / Float Team (503.712051000)2
Tertiary Psychiatric Care - Youth Center (503.712762030)2
Tertiary Psychiatry (503.712762060)1
Forensic Psychiaty - Evaluation (503.712766000)3
Continuous Rehabilitation (503.712762040)1
Forensic Psychiatry - Stabilization (503.712766200)3
Veteran's Unit 
Veteran's Unit (550.712956000)2
Caraquet 
Enfant-Jésus RHSJ† Hospital 
Emergency (603.713100000)1
Edmundston 
Edmundston Regional Hospital 
Emergency (402.713100000)3
Extended Care (402.712952020)6
Float Team - Nurses (402.712101027)15
Medical (402.712101010)8
Obstetrics (402.712509010)8
Pediatrics (402.712700010)3
Psychiatry (402.712760000)1
Surgery 1 (402.712201020)7
Surgery 2 (402.712952030)1
Intensive Care (402.712403010)1
Public Health 
Public Health (430.PE)1
Community Mental Health Centre - Edmundston 
Community Mental Health Centre - Edmundston (420.ME)1
Grand Falls 
Grand Falls General Hospital 
Emergency (403.713100000)2
Float Team (403.712101027)1
Moncton 
Dr. Georges-L.-Dumont University Hospital Centre 
Coronary Care (102.712404500)5
Day Surgery (102.713402000)2
Dr Léon-Richard Oncology Centre (102.713406600)1
Emergency (102.713100000)11
Evaluation and Rehabilitation (102.712801000)5
General Surgery (102.712201000)5
Geriatric Care (102.712952000)1
Hemodialysis (102.713408610)19
Internal Medecine (102.712101030)6
Maternity (102.712509000)4
Medical and Intermediate Care (102.712101000)20
Medical/Geriatrics (102.712952010)1
Nursing Float (102.712101027)1
Oncology (102.712106600)2
Orthopedics and ENT (102.712202000)8
Pediatrics (102.712700000)4
Surgical Care (102.712403000)5
Telenephrology (102.715208600)1
Surgical Suite (102.712600000)1
Psychiatry (102.712760000)10
Recovery Room (102.712650000)2
Pedopsychiatry - 3D (102.712701010)3
Nephrology 4F (102.712108600)9
Palliative Care (102.712900000)1
 
Veterans' Health Centre 
Nursing (150.712956000)3
Richibucto 
Community Mental Health Centre - Richibucto 
Adult Long Term (122.715761050)1
Sainte-Anne-de-Kent 
Stella-Maris-de-Kent Hospital 
Emergency (103.713100000)1
Tracadie 
Tracadie Hospital 
2nd North / Concentrated Care (604.712101070)2
Emergency (604.713100000)3
Renal Dialysis (604.713408610)3
Kedgwick 
Community Mental Health Centre - Kedgwick 
Adult Long Term (422.715761050)1
We thank all applicants. However, only those selected will be contacted.
The above requirements may be verified through oral, written or practical tests during the selection process.
Should there be no fully qualified applicants, this position will not necessarily be reposted. If you wish to be considered for this position and meet most of the requirements, you are encouraged to apply at this time.
The employer reserves the right to shorten or extend temporary assignments for operational reasons.