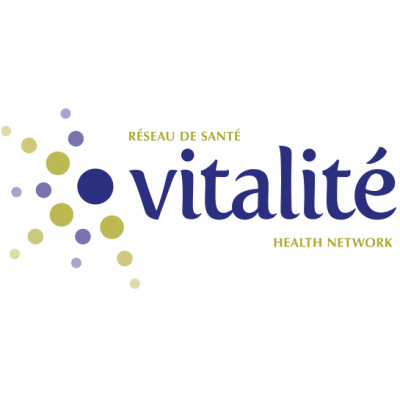 Cook (2004)
Réseau de santé Vitalité - Vitalité Health Network
in Saint-Quentin, NB
NOTE: Applicants must attach a resume to their application
BARGAINING UNIT: CUPE
ZONE: Zone 4 - Northwest
FACILITY: Hôtel-Dieu Saint-Joseph de Saint-Quentin
DEPARTMENT: Food and Nutrition Services
CLASSIFICATION: Cook (2004)
STATUS: Permanent part-time
FTE: 0.4
ANTICIPATED DATE: As soon as possible
HOURS OF WORK:
Rotation, day shifts and weekend
Work schedule may be changed to meet operational needs.
JOB SUMMARY:
The successful candidate prepares, cooks, and assembles foods for meals and special diets based on hygiene and cleanliness standards. The successful candidate must be able to operate production equipment. Based on the menu set, the successful candidate also prepares and bakes pastries. They set up steam tables (cafeteria and patients) and assemble meal trays. They are responsible for the effective operation of the catering service. They clean and sanitize production equipment and ensure that appropriate sanitary conditions are maintained. They must maintain the inventory and order food and supplies. They must keep equipment and the workplace clean and safe at all times.
N.B. These are only the main duties of the position. Other related duties may be assigned as required for the smooth operation of the area.
REQUIREMENTS:
High school diploma or GED;
Provincial certificate of qualification as a cook issued under the Apprenticeship and Occupational Certification Act ;
Initiative, sound judgment, and sense of responsibility;
Effective time management skills and concern for clients;
Brief description of desired position and explanation of interest in position;
Ability to work independently and as part of a team;
Physical ability to perform the assigned work;
Good work history (performance and attendance);
Adherence to professional ethical principles, the Network's management philosophy, and organizational values;
Compliance with the rules of confidentiality set by the Network.
Written and spoken competence in French and spoken competence in English is required.
The above requirements may be verified through oral, written or practical tests during the selection process.
Should there be no fully qualified applicants, this position will not necessarily be reposted. If you wish to be considered for this position and meet most of the requirements, you are encouraged to apply at this time.
The employer reserves the right to shorten or extend temporary assignments for operational reasons.
We thank all applicants. However, only those selected will be contacted.
" Vitalité Health Network is a smoke-free environment "