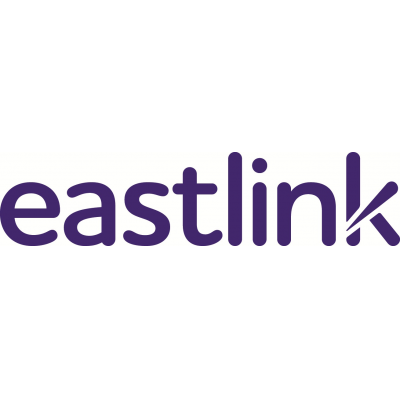 VAS Engineer
Apply Now VAS Engineer
Halifax, NS, Canada Req #821
Thursday, June 4, 2020
Powered by state-of-the-art fibre optic and wireless networks, Eastlink delivers world-class video entertainment and communications services to residential, business and public sector customers across Canada. As one of Canada's Best Managed Companies for 11 consecutive years, Eastlink provides high speed Internet, wireless, TV, telephone, security and automation, data communications and exclusive, locally-produced programming. Headquartered in Halifax, Nova Scotia, Eastlink is the largest privately owned telecommunications Company in Canada with an employee base of just over 1500 individuals.
Reporting to the VAS Engineering and Operations Manager, the VAS Engineer is responsible for planning and engineering Eastlink's Value Added Services (VAS), as well as for support and operation of the systems' nodes. The VAS Engineer will also be responsible for operational activities, ensuring high quality of VAS network and services, and ensuring best possible user experience. In addition, the VAS Engineer will ensure high quality and timely VAS Engineering deliverables, design Eastlink's VAS architecture in the most cost effective manner, as well as recognizing where improvements can be made to the current processes as the network evolves. This person will also be required to proactively interact with vendors to ensure the efficient delivery and implementation of required VAS engineering equipment.
With a strong technical competence in VAS domain, from both Engineering and Operations perspectives, the ideal candidate will have a strong understanding of VAS technology and roadmap, as well as a solid grasp of wireless technologies and mobile network architecture. This person will work as part of a team, exhibiting cooperation, respect, and professionalism, and is expected to be able to handle stressful situations while facing multiple projects and deadlines concurrently. Good communication and negotiation skills are also important.
Qualifications:

BS. or MS. in Electrical or Telecommunication or Computer Software Engineering or equivalent

7 + years of experience in VAS environments within 3G/HSPA, LTE and IMS technology, as well as in VoLTE, VoWiFi, etc.

Great knowledge of Linux, databases (Oracle, MySQL)

Experience with VMware virtualization environment

Scripting (Shell, Python, Perl)

Professional experience with web services and knowledge of relevant protocols such as SOAP, REST and XML

Knowledge of telecoms technologies, in particular technical skills related to Mobile Core Network architecture VAS relevant signaling flows such as SMS, MMS, OTA, VM, E911 Positioning, Online Charging, Public Alerting, etc.

Ability to use protocol analyzer (Wireshark, Empirix, Polystar, etc.)

Working knowledge of various ICT protocols (IP, TCP/UDP/SCTP, MPLS, etc.)

Operations Tools & Support Systems (SOAPUI, Cacti, Nagios, HPOV, etc.)

Ability to understand marketing needs and reference market evolution

Strong experience working in complex and cross-functional projects, while constantly demonstrating strong customer and user experience focus

Certification in SS7, Diameter, SIP, Oracle, CCNA, VMware is an asset

Experience with 3G, LTE, IMS and VAS equipment from Ericsson, Nokia, Enghouse/Jinny, G&D, Primal, Comtech is an asset.
Other details