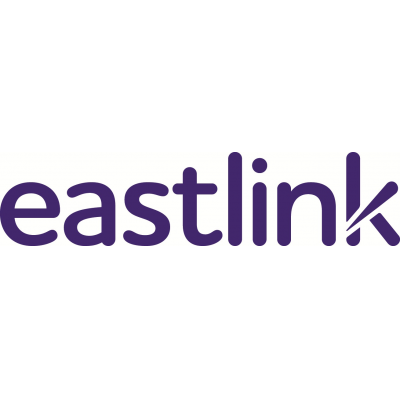 Radio Network Designer
Apply Now Radio Network Designer
Halifax, NS, Canada Req #777
Tuesday, August 27, 2019
Powered by state-of-the-art fibre optic and wireless networks, Eastlink delivers world-class video entertainment and communications services to residential, business and public sector customers across Canada. As one of Canada's Best Managed Companies for 11 consecutive years, Eastlink provides high speed Internet, wireless, TV, telephone, security and automation, data communications and exclusive, locally-produced programming. Headquartered in Halifax, Nova Scotia, Eastlink is the largest privately owned telecommunications Company in Canada with an employee base of just over 1500 individuals.
Reporting to the Manager of Radio Network Engineering this position focuses primarily on the radio network design and optimization of Eastlink's wireless networks to meet the business requirements.
Responsibilities:

Perform detailed Radio Frequency Engineering for Eastlink sites (antenna selection, power level adjustment, noise calculation, link budget calculation, etc.) in assigned geographic area(s).
Conduct field surveys & site evaluations for all potential wireless sites.
Work closely with the Site Acquisition and Network Implementation teams in assigned geographic area(s).
Perform Radio Network optimization tasks for assigned sites and site clusters with current technologies and configurations including: VoLTE, 4x4 MIMO, Carrier Aggregation, and LTE-Advanced features.
Monitor, maintain and improve radio network performance of assigned sites and site clusters through the evaluation/interpretation of network statistical and field collected drive data.
Monitor, maintain and plan for future radio network capacity needs for assigned site clusters.
Perform troubleshooting to support the Wireless Operations group.
Produce and maintain all required site documentation
Test and validate new technology and network features prior to implementation.
Perform network planning to support business cases requirement.
As the ideal candidate you have Bachelor's Degree in Electrical Engineering coupled with minimum of five years' experience with wireless access networks or equivalent experience. You have a detailed understanding of Radio Network design fundamentals, practical knowledge of the LTE and 5G air interface, experience with Radio equipment and related accessories, experience locating wireless network sites in challenging municipal jurisdictions, experience in analysis and capacity planning, previous usage of Propagation modeling software along with drive data collection and post processing network optimization tools. You must possess a valid provincial driver's license for this position.
Why Choose Eastlink?
Eastlink brings you technology in a way that people would want it. We work hard to provide the best products - Internet, TV, Wireless, Telephone, and Security and Automation - to keep our customers connected to the things and people that matter the most. By putting our customers and their needs at the centre of it all we can show them something special and provide a unique brand experience.
We are extremely proud of our employees and believe the best people make the best companies. As we continue to grow, our goal is to continue to attract the best people.
Dedicated to representing all of the customers we serve, we embrace diversity throughout all levels of the organization and encourage members of equity groups to self-identify during the application process.
Ready to explore an exciting career at Eastlink? Your journey begins here.
Other details