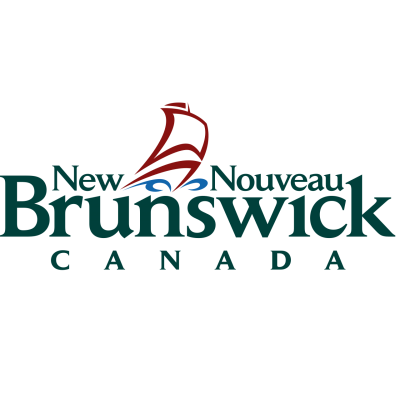 Human Resources Consultant
Department of Justice & Public Safety
in Fredericton, NB
Any candidate not currently employed in the New Brunswick Public Service will need to provide proof of full vaccination against COVID-19, or a valid medical certificate exempting them from the vaccine.
Human Resources Consultant PB4
Department of Justice and Public Safety
Fredericton - Permanent
Open
Who we are
The work we do has a positive impact on our communities and helps improve the everyday lives of New Brunswickers. Together, we are over 45,000 New Brunswickers who are passionate problem-solvers, who make a difference and are proud to call New Brunswick home.
The Department of Justice and Public Safety is dedicated to the rule of law, the promotion of the public interest, and the impartial administration of justice and works to improve the safety, security and resiliency of communities and citizens.
This competition will be used to fill two current vacant positions and to build an inventory of qualified candidates for future positions as they become available.
What you will do:
Reporting to the Human Resources Manager, you will provide professional human resource services to assigned client groups. Your primary responsibilities will include:
Research and/or interpret applicable policies or collective agreements to provide sound advice
Guide and support managers on various employee relations matters such as grievances, employee misconduct, respectful workplace investigations, leave management, Human Rights
Provide management with support in discipline meetings, return to work meetings
Participate in labour management meetings, adjudications and collective bargaining process
Liaise with investigator and provide support for workplace investigations
Recruitment
Position classification
Work environment
Office location: Marysville Place, 20 McGloin Street, Fredericton 
Opportunity for remote style work 
Standard hours of work: Monday - Friday, 8:15-4:30 
We promote a scent-reduced environment.
Who you are:
You must be open to new challenges, solution-oriented and be able to work within a fast-paced team environment.
Your attitude, skills and interests are just as important as your area of study. We are looking for diverse backgrounds that bring a combination of the following:
Behavioral competencies: The successful candidate will possess the following behavioral competencies:
Results Orientation
Team Work and Cooperation
Flexibility
Client Service Orientation
Effective Interactive Communication
Impact and Influence
Analytical Thinking/Judgement
Technical competencies: The successful candidate will possess the following technical competencies:
Human Resources Management
Knowledge of applicable legislation, policies and procedures
Consulting Skills
Planning and Organizing Skills
Need to have: (essential qualifications)
You possess a bachelor's degree and a minimum of four (4) years of related work experience some of which could include transferable skills such as supervisory or management experience.
Candidates must clearly demonstrate the essential qualifications to be given further consideration.
Nice to have: (asset qualifications)
CHRP designation (Certified Human Resources Professional)
Experience in employee/labour relations
Subject to the response to this competition, an equivalent combination of training and experience may be considered, or candidates may be required to demonstrate on their application the asset qualifications in addition to the essential qualifications in order to be given further consideration.
Written and spoken competence in English and French is required. Please state your language capability.
Candidates must demonstrate on their applications how they have acquired the education and experience for this position. Your résumé should be in chronological order specifying education and employment in months and years including part-time and full-time employment
Operational requirements:
This position may require some travelling within the province.
PLEASE NOTE: As of Sept 7, 2021, any candidate not currently employed in the New Brunswick Public Service will need to provide proof of full vaccination against COVID-19 (or a valid medical certificate exempting them from the vaccine) in order to receive a job offer.
Wage:
PB4: $50,388 - $70,408 annually
What can GNB offer you?
Opportunities for career growth, professional development and training. 
Free access to Employee and Family Assistance Program (EFAP) and services.
Comprehensive benefits package and the Public Service Shared Risk Pension Plan.
1 paid Volunteer Day per year to give back to your community.
1.25 days/month of paid vacation.
Providing a safe workplace for all. Your health & safety are important to us. GNB has implemented preventative measures across the organization to ensure your health & Safety.
How to apply
We encourage applicants to apply on-line at www.ere.gnb.ca, by mail at the following address or by email at of HRcompetitions.concoursRH@gnb.ca by December 7, 2021 indicating competition number R78-202122-1110.
This competition may be used to fill future vacancies at the same level.
Department of Justice and Public Safety
Human Resources Branch
Marysville Place - 20 McGloin Street, 3rd floor
Fredericton, NB E3A 5T8
(506) 453-2719
We thank all those who apply, however, only those selected for further consideration will be contacted. 
Equal Opportunity Employer
We are an Equal Opportunity Employer. We are committed to building a workforce that reflects the diversity of our communities in which we live and serve. We encourage and support applications from Aboriginals, persons with disabilities, and members of visible minority groups. Candidates registered with the Equal Employment Opportunity Program and veterans, who are among the most qualified, will be given preference at the time of selection.
Let's connect. You belong here.