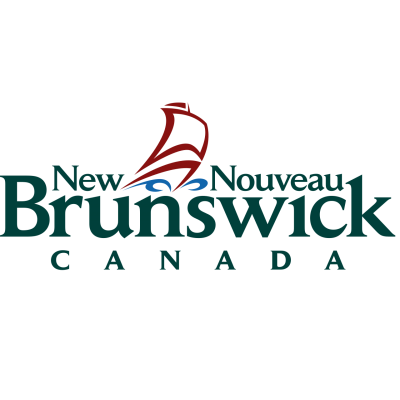 Universal Design of Learning Lead
Department of Post-Secondary Education,Training and Labour
in Fredericton, NB
Any candidate not currently employed in the New Brunswick Public Service will need to provide proof of full vaccination against COVID-19, or a valid medical certificate exempting them from the vaccine.
Department of Post-Secondary Education, Training and Labour
CALL FOR EXPRESSION OF INTEREST
Education Program Officer 2
Universal Design of Learning Lead
One-year opportunity
Fredericton
The Department of Post-Secondary Education, Training and Labour is seeking an individual to join the New Brunswick College of Craft and Design as a Universal Design of Learning Lead working in Fredericton.
As a member of the Academic Services team, the Universal Design of Learning Lead is responsible for furthering the culture of teaching and learning at the college by helping faculty remove barriers for learners with disabilities to make learning and achievement more accessible.
Responsibilities include:
Guide instructors in their design of learning experiences that address diversity, engage students, offer students choice, scaffold learning, increase accessibility and foster collaboration for culturally responsive learning and addressing multiple diversities in learners.
Develop resources for faculty to be shared on the college website.
Work with faculty and colleagues to address barriers in curriculum.
Provide support for faculty to audit and/or develop courses with Universal Design Learning (UDL) principles.
Collaborate with the Learning Strategist to identify trends of where students are struggling and propose strategies to mitigate a reliance on academic accommodations.
ESSENTIAL QUALIFICATIONS: A master's degree in Special Education or Educational Psychology with a minimum of one (1) year of related work experience or a bachelor's degree in Special Education or Educational Psychology with a minimum of three (3) years of related work experience. An equivalent combination of training and experience may be considered.
Written and spoken competence in English is required. Please state your language capability.
Applicants must clearly demonstrate the essential qualifications to be given further consideration. Please ensure that preferred language for assessment is identified on your resume.
ASSET QUALIFICATIONS: Preference may be given to candidates with experience in faculty development, working with adult learners, working with Indigenous communities and learners, and/or prior experience in craft and design education. Subject to the response to this call for expression of interest, candidates may be required to demonstrate on their application the asset qualifications in addition to the essential qualifications in order to be given further consideration.
The following operational requirements are also required: Some flexible hours and some travel may be required.
BEHAVIOURAL COMPETENCIES: The successful candidate will possess the following behavioural competencies: Change Leadership; Effective Interactive Communication; Relationship/Network Building.
TECHNICAL COMPTENCIES: The successful candidate will possess the following technical competencies: Knowledge of Training/Instructional Techniques; Knowledge of Research Methodologies, Principles and Practices; Presentation Skills ; Written Communication.
Résumés should be in chronological order specifying education and employment in months and years including part-time and full-time employment.
Salary: $2,182 to $2,633 bi-weekly.
We encourage applicants to apply on-line at eRecruitment by December 7, 2021 indicating competition number: 21-CALL-021.
Department of Post-Secondary Education,
Training and Labour
Human Resource Services
500 Beaverbrook Court, Suite 100,
PO Box 6000
Fredericton, NB E3B 5H1
Telephone: 506-453-8231
PETL-HR.EPFT-RH@gnb.ca
We thank all those who apply however only those selected for further consideration will be contacted.
Candidates registered with the Equal Employment Opportunity Program and veterans, who demonstrate they are among the most qualified, shall be given preference at the time of appointment.
We promote a scent-reduced environment.
We are an Equal Opportunity Employer.
The New Brunswick Public Service: Improving the lives of New Brunswickers every day!