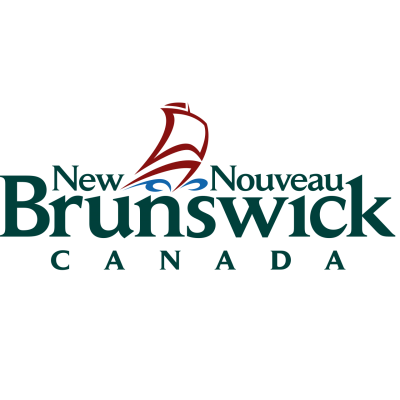 Client Content Specialist
Department of Social Development
in Fredericton, NB
Any candidate not currently employed in the New Brunswick Public Service will need to provide proof of full vaccination against COVID-19 (or a valid medical certificate exempting them from the vaccine) in order to receive a job offer.
SOCIAL DEVELOPMENT
Client Content Specialist
(PAY BAND 2)
OPEN COMPETITION
CENTRAL OFFICE, FREDERICTON
Social Development is seeking an individual to join the Transformation Team in a new and exciting role as a Client Content Specialist.
The Department of Social Development works to improve the quality of life for New Brunswick's citizens. We are committed to transforming our service delivery processes and policies to improve the experience of both our clients and our staff. We strive to be a great place to work, and foster an environment where clients feel welcomed, valued, and supported. Improving client experience is a strategic priority for the Department of Social Development. Integral to our success will be clear, accessible, and simple communication, digital and non-digital with the public and our clients.
Reporting to the Chief Experience Officer, the Client Content Specialist will be responsible to:
Draft and review of content for the public and ensure content is helpful, up to date and accurate.
Work with a variety of teams with the objective of improving client experience with easy to follow and understand communications tools
Turn difficult concepts and complicated programs into easy-to-understand content.
Monitor and make decisions based on google analytics and client experience metrics
Implement content management strategy
Communicate and coordinate with program area staff prior to content expiration or review date.
Upload content to website
Maintain and update content management strategy
Draft new website content as needed
Review and triage content suggestions
Work with program teams to revise and improve written communications with clients
Draft communications with clients (could include brochures, information, letters)
Review written content (digital or hard copy) that is sent to or used with clients to ensure simplicity, warmth, and clarity
ESSENTIAL QUALIFICATIONS: Bachelor's degree and a minimum of two (2) years related work experience. An equivalent combination of training and experience may be considered.
Written and spoken competence in English is required. Please state your language capability.
Applicants must clearly demonstrate the essential qualifications to be given further consideration. Please ensure that preferred language for assessment is identified on your resume.
ASSET QUALIFICATIONS: Preference may be given to candidates who demonstrate experience in one or more of the following asset qualifications:
User Testing/user experience
Behavioural insights
Human Centered design
Design
BEHAVIOURAL COMPETENCIES: The successful candidate will possess the following behavioural competencies:
Initiative
Flexibility
Results Orientation
Teamwork and Cooperation.
TECHNICAL COMPETENCIES: The successful candidate will possess the following technical competencies:
Ability to Use Office Technology, Software and Applications;
Planning and Organizing Skills;
Written Communication;
Résumés should be in chronological order specifying education and employment in months and years including part-time and full-time employment.
Salary: $42,016 to $58,630 per annum
We encourage applicants to apply on-line or by mail at the following address by December 10, 2021 indicating competition number: R76-2021-22-1051. This competition may be used to fill future vacancies at the same level.
Social Development
Human Resource Services
4th floor, 551 King Street
Fredericton, NB E3B 1E7
Telephone: (506) 462-5096
E-mail: HumanResources.sd@gnb.ca
We thank all those who apply however only those selected for further consideration will be contacted.
As per the Civil Service Act, candidates registered with the Equal Employment Opportunity Program and veterans, who demonstrate they are among the most qualified, shall be given preference at the time of appointment.
We promote a scent-reduced environment.
We are an Equal Opportunity Employer.
The New Brunswick Public Service: Improving the lives of New Brunswickers every day!