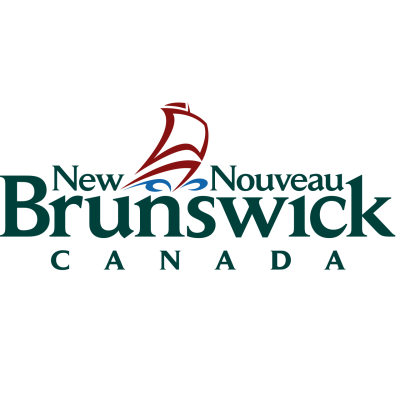 Provincial Healthcare Recruitment Specialist
Department of Health
in Fredericton, NB
Any candidate not currently employed in the New Brunswick Public Service will need to provide proof of full vaccination against COVID-19, or a valid medical certificate exempting them from the vaccine
DEPARTMENT OF HEALTH
PROVINCIAL HEALTHCARE RECRUITMENT SPECIALIST
(PAY BAND 6)
TEMPORARY OPPORTUNITY (2 YEARS)
OPEN
FREDERICTON
*REVISED*
The Department of Health Workforce Planning Branch is seeking an experienced and accomplished Provincial Healthcare Recruitment Specialist (PHRS) to work closely with the province's Regional Health Authorities (RHAs) in the identification of talented health care professionals including physicians, nurses, and multiple allied health care professionals, such as public sector psychologists, pharmacists, and others.
The Provincial Healthcare Recruitment Specialist will be responsible for:
Leading various recruitment initiatives for the Department of Health as per the different health human resources strategies for physicians, psychologists, nurses, etc.;
Generating leads for the province's RHAs across multiple health care professions/occupations; 
Working closely and collaboratively with the Regional Health Authorities' recruitment teams to ensure provincial workforce planning goals are being realized;
Working closely with RHA hiring managers to maximize the efficiency of the hiring process;
Promoting the provincial brand and value proposition to out of province recruits;
Working with various urban and rural communities on creating the local value proposition to attract candidates and their families to areas of need;
Participating and representing the Department of Health on recruitment missions and related activities;
Identifying and initiating new recruitment initiatives to expand existing market shares and to grow new healthcare talent recruitment markets; 
Ensuring that the RHAs and the Department of Health are aligned based on provincial healthcare human resources' goals as per the provincial health plan.
ESSENTIAL QUALIFICATIONS: Bachelor's degree in business administration, social sciences, arts, healthcare or a related discipline with a minimum of six (6) years of human resources experience, including significant recruitment experience.
Written and spoken competence in English and French is required. Please state your language capability.
Applicants must clearly demonstrate the essential qualifications to be given further consideration. Please ensure that preferred language for assessment is identified on your resume.
ASSET QUALIFICATIONS: Preference may be given to candidates that demonstrate one or more of the following asset qualifications:
Project Management;
Experience recruiting health care professionals;
Knowledge of the provincial health care system.
Subject to the response to this competition, candidates may be required to demonstrate on their application one or more of the asset qualifications in addition to the essential qualifications to be given further consideration.
The following operational requirement is also required: Frequent travel within the province will be required to carry out the duties of this position.
BEHAVIOURAL COMPETENCIES: The successful candidate will possess the following behavioural competencies:
Client service orientation;
Relationship/network building; and
Creative Thinking/Innovation
TECHNICAL COMPETENCIES: The successful candidate will possess the following technical competencies:
Planning and Organizing Skills;
Presentation skills;
Ability to Use Office Technology, Software and Applications;
Written Communication.
Résumés should be in chronological order specifying education and employment in months and years including part-time and full-time employment.
Salary: $66,664 to $88,686 per annum
We encourage applicants to apply on-line or by mail at the following address by December 3, 2021, indicating number DOH-21-0042. This opportunity may be used to fill future vacancies at the same level.
Department of Health
Human Resources
4th floor' 520 King Street
Fredericton' NB E3B 5G8
Telephone : (506) 453-4331
E-Mail : HR-RH.DH-MS@gnb.ca
We thank all those who apply however only those selected for further consideration will be contacted.
We promote a scent-reduced environment.
We are an Equal Opportunity Employer.
The New Brunswick Public Service: Improving the lives of New Brunswickers every day!