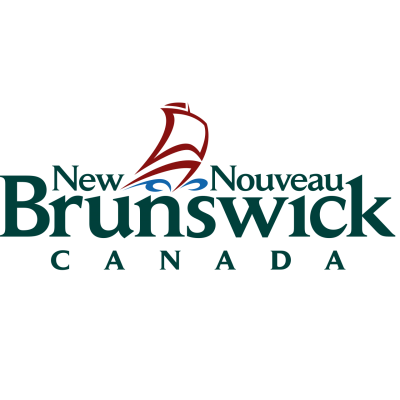 Assistant Deputy Minister
Department of Social Development
in Fredericton, NB
SOCIAL DEVELOPMENT
ASSISTANT DEPUTY MINISTER
(PAY BAND 11)
OPEN COMPETITION
CENTRAL OFFICE, FREDERICTON
The Department of Social Development is seeking a dynamic and accomplished leader as Assistant Deputy Minister of Corporate Services.
The Department of Social Development works to improve the quality of life for New Brunswick's citizens. We are committed to transforming our service delivery processes and policies to improve the experience of both our clients and our staff. We strive to be a great place to work, and foster an environment where clients feel welcomed, valued and supported. Our focus is ensuring that our province's families, children and seniors receive the services they need, when they need them. The Department offers programs and services to provide greater independence, and improved quality of life and protection to New Brunswickers.
Reporting to the Deputy Minister of Social Development, the Assistant Deputy Minister will be a key member of the Senior Executive Team. The Assistant Deputy Minister will ensure strategic visioning, integrated planning, and horizontal and vertical collaboration aimed at improved service delivery. The successful candidate will be responsible for the following branches: Corporate Finance and Administration which is responsible for accounting, budget preparation, forecasting, contract management and procurement, along with the coordination of the department's administrative needs; the Policy Planning Branch which provides departmental and program delivery advisory support in the form of legislative research, privacy, interpretation and application; The Data & Analytics Branch which provides analytics, research and program evaluations; and the Strategic Planning & Accountability Branch, which is responsible for strategy development, planning and reporting of department initiatives.
Who are you?
You a strategic business leader with superior analytical, interpersonal skills along with a strong financial management background.
You have considerable experience in a government or large corporate setting.
You can find innovative solutions to complex problems working in an effective collaborative environment.
Your educational background includes a master's degree with a minimum of 6 years' progressively responsible related experience OR a bachelor's degree with at least 8 years' progressively responsible related experience OR an equivalent combination of education and experience.
Preference may be given if you possess your Canadian Professional Accounting designation (CPA)
Written and spoken competence in English will be required.
The successful candidate will demonstrate abilities in the following core executive leadership competencies:
Coaching and Team Development;
Relationship / Network Building;
Strategic Thinking;
Organizational Awareness;
Organizational Commitment; and
Results Orientation.
The successful candidate will possess the following technical competencies:
Financial Management
Human Resources Management;
Planning and Organizing skills; and
Written communication.
Operational requirement: Occasional travel within and outside the province.
What can Social Development offer you?
We offer you the opportunity to support New Brunswickers in times of need. As a member of our organization you will experience the sense of pride that comes from knowing that you are supporting our neighbours and communities. As a leader within our Department, you will be provided opportunities to solve complex societal issues, surrounded by passionate advocates and strong team members.
Comprehensive benefits package which includes paid vacation, Health and Dental Plan, Life Insurance, Long-Term Disability Plan and the Public Service Shared Risk Pension Plan.
How to apply?
Candidates are required to demonstrate on their applications how, when, and where they have acquired the qualifications and skills required for this position.
Resumes should be in chronological order specifying the beginning and end dates in month and year format for all completed education and employment including part-time and full-time employment.
Language capability should be stated on application.
PLEASE NOTE As of September 7, 2021:
Any candidate not currently employed in the New Brunswick Public Service will need to provide proof of full vaccination against COVID-19 (or a valid medical certificate exempting them from the vaccine) in order to receive a job offer.
Salary: $119,548 to $131,508 per annum.
If you are interested in this exciting opportunity, please submit your resume on-line or by mail at the following address by December 6, 2021 indicating competition number: R76-2021-22-1122.
This competition may be used to fill future vacancies at the same level.
Social Development
Human Resource Services
4th floor, 551 King Street
Fredericton, NB E3B 1E7
Telephone: (506) 462-5096
E-mail: HumanResources.sd@gnb.ca
We thank all those who apply however only those selected for further consideration will be contacted.
As per the Civil Service Act, candidates registered with the Equal Employment Opportunity Program and veterans, who demonstrate they are among the most qualified, shall be given preference at the time of appointment.
We promote a scent-reduced environment.
We are an Equal Opportunity Employer.
The New Brunswick Public Service: Improving the lives of New Brunswickers every day!