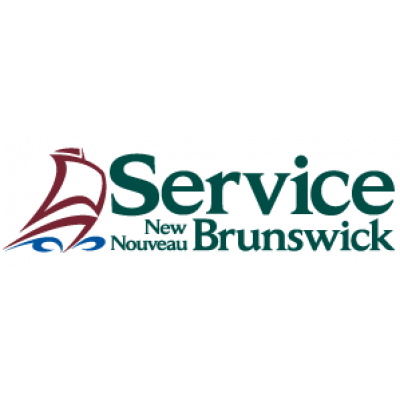 Residential Assessor I or II
Service New Brunswick
in Bathurst, NB
Service New Brunswick
Residential Assessor I or II
R85-2021/22-1063
Open Competition
Permanent Full-time
Bathurst
Service New Brunswick is seeking an individual to join the Property Assessment Services Branch as a Residential Assessor I or II in Bathurst.
As a member of the Property Assessment Services team, the successful candidate will be responsible for administering the Assessment Act and its regulations. The successful candidate will be responsible for:
Inspecting and gathering data for residentially costed and unimproved property types
Classifying properties and determining value apportionment
Conducting residential land valuations including sales validations and preparation of land value maps
Determining market factors for residential, farm and recreational properties and finalization of assessed values
Conducting individual valuations of unimproved and improved residential, farm and recreational properties
Undertaking requests for review inspections and preparing decisions for sign-off
Preparing for and participating in appeal board hearings
Please ensure that you indicate the competition number R85-2021/22-1036 when applying.
ESSENTIAL QUALIFICATIONS: A University degree in Business Administration or Commerce. Subject to the response to this competition, an equivalent combination of education, training and experience may be considered.
Written and spoken competence in English and French is required. Please state your language capability.
Applicants must clearly demonstrate the essential qualifications to be given further consideration. Please state your language capability on your application and ensure that preferred language for assessment is clearly identified.
For an applicant to meet the Residential Assessor II classification, the following Educational Requirements are also necessary:
NB Property Law Course / BUSI 112 / DTR 1904;
BUSI 330 / GUI 3102;
BUSI 400 / GUI 2103; and
NB Assessment Course / BUSI 443
Most of the required courses have a BUSI, GSF, DTR or GUI identification number. These are the identifications used by UBC and Laval, which are the current education providers for the Appraisal Institute of Canada (AIC) and/or the International Association of Assessing Officers (IAAO) within Canada
If an applicant has successfully completed courses equivalent to current entry requirements for the Residential Assessor II classification from a previous course stream at that time, consideration may be given provided the applicant also meets all other requirements of the job posting. The applicant must demonstrate that they have completed all related requirements (through written confirmation by the AIC or IAAO) by the closing date of the competition. If an applicant intends to rely on course equivalencies, they must provide verification of equivalencies conferred by the course provider by the closing date of the competition.
The onus will not be on the screener to review transcripts of courses in order to make a determination that the listed courses did or did not meet the requirements. All candidates must provide written proof of education with their application in order to be considered for this competition.
OPERATIONAL REQUIREMENTS:
Frequent travel within the region is required, therefore candidates must possess a valid New Brunswick driver's license and have their own means of transportation.
Candidates will be required to undergo Criminal History Clearance prior to appointment.
SPECIAL/OPERATIONAL REQUIREMENTS: Successful completion of assessment-related courses as required annually by management.
BEHAVIOURAL COMPETENCIES: The successful candidate will possess the following behavioural competencies:
Analytical Thinking/Judgment
Client Service Orientation
Commitment to Learning
Effective Interactive Communication
Information Seeking
Integrity
Results Orientation
Self-Confidence
TECHNICAL COMPETENCIES: The successful candidate will possess the following technical competencies:
Ability to use Office Technology, Software and Applications
Knowledge of Applicable Legislation and the Corporation's Policies and Procedures
Planning and Organizing Skills
Records and Information Management
Specialized Subject Matter Expertise and Knowledge
Résumés should be in chronological order specifying education and employment in months and years including part-time and full-time employment.
SALARY:
Residential Assessor I - $1,591 - $2,210 bi-weekly - Pay Group 3 - Technical Inspection, Laboratory and Medical
Residential Assessor II - $1,923 - $2,415 bi-weekly - Pay Group 4 - Technical Inspection, Laboratory and Medical
We strongly encourage you to submit your application via the online portal https://www.ere.gnb.ca/competition.aspx?lang=E&t=Y by using the "Apply Online" button, to increase the efficiency and maintain a consistent candidate experience. Please ensure your application is complete by December 2, 2021 and indicate competition number R85-2021/22-1063.
This competition may be used to fill future vacancies at the same level.
Service New Brunswick
Human Resources
850 Lincoln Rd
PO Box 1998
Fredericton, NB E3B 4Z7
Telephone: (506) 457-3580
We thank all those who apply however only those selected for further consideration will be contacted.
PLEASE NOTE: As of Sept 7, 2021 - Any candidate not currently employed in the New Brunswick Public Service will need to provide proof of full vaccination against COVID-19 (or a valid medical certificate exempting them from the vaccine) within 45 days of hire, as a condition of employment.
Candidates registered with the Equal Employment Opportunity Program and veterans, who demonstrate they are among the most qualified, shall be given preference at the time of appointment.
We promote a scent-reduced environment.
We are an Equal Opportunity Employer.
The New Brunswick Public Service: Improving the lives of New Brunswickers every day!