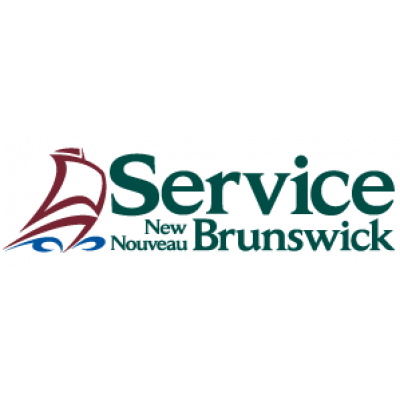 Clinical Engineering Technologist 1
Service New Brunswick
in Moncton, NB
Service New Brunswick
Clinical Engineering Technologist 1
Permanent, full-time
Moncton
Open Competition
Service New Brunswick is seeking an individual to join the Health Services Division in the Clinical Engineering (CE) unit as a Clinical Engineering Technologist (CET) based at the Moncton City Hospital.
Reporting to the Manager of Clinical Engineering, the successful candidate will be responsible to repair, calibrate,
and maintain medical equipment technologies, devices, instruments, and computer systems and software including picture archive and communications systems (PACS) and related systems under relatively close supervision or guidance of the CE Manager or CE Supervisor. Write scripts to automate and integrate medical software within a PC environment, and troubleshoot/fix in a timely manner in order to maintain/enhance operations. Install, and provide inspection and preventive maintenance (IPM) of general clinical/medical equipment. Coordinate and communicate with various stakeholders in the execution of duties.
Responsibilities include but are not limited to:
Repair, install, maintain, troubleshoot, calibrate, and inspect a diverse range of diagnostic imaging medical instruments and equipment.
Write and maintain Windows scripting for automation of software and processes
Perform IPM and electrical safety tests on clinical/medical equipment, devices, and systems
Diagnose and correct system and equipment malfunctions
Maintain documentation of incoming and current equipment, including inspections, repairs, and failures
Provide technical assistance and instruction on equipment operation and maintenance to clinical users
Maintain good personal relationships with fellow workers, clients, vendors, manufacturers and the general public
ESSENTIAL QUALIFICATIONS:
Graduate from an Electronic Engineering Technology program accredited by NBSCETT (New Brunswick Society of Certified Engineering Technicians and Technologists) or graduate from an accredited 3-year clinical engineering technology program. Must be eligible for certification by NBSCETT.
Skills and experience working with Microsoft Office Suite software (Word, Excel, Outlook…).
Written and spoken competence in English is required
Applicants must clearly demonstrate the essential qualifications to be given further consideration. Please state your language capability on your application and ensure that preferred language for assessment is clearly identified.
ASSET QUALIFICATIONS: Preference may be given to candidates who demonstrate they have training or experience in one or more of the following areas:
In-depth knowledge of window 10 and windows 7
N+ and A+ certification
Knowledge of modern computer workstation hardware/software
Skills in programming/coding and Windows scripts
Skills in HIS/RIS/PAC systems
Skills in DICOM and HL7 standards
Skills in running diagnostic programs
Strong and effective communication skills
Skills in maintaining accurate records of repairs, calibrations, and tests
Subject to the response to this competition, candidates may be required to demonstrate on their application one or more of the asset qualifications in addition to the essential qualifications in order to be given further consideration.
OPERATIONAL REQUIREMENTS: Travel throughout the province may be required. Candidates must possess a valid driver's license and passport. Must be able to provide periodic off-hour on-call support.
BEHAVIOURAL COMPETENCIES: The successful candidate will possess the following behavioral competencies:
Analytical Thinking/Judgment
Client Service Orientation
Initiative
Self-Confidence
Teamwork and Cooperation
Resumes should be in chronological order specifying education and employment in months and years including part-time and full-time employment.
SALARY: The salary range for the CET 1 classification is $22.41 to $28.12 per hour.
We encourage applicants to apply online by clicking here, or by mail at the following address by November 30, 2021 indicating competition number R85-2021/22-849.
This competition may be used to fill future vacancies at the same level.
Service New Brunswick
Lincoln Place
P. O. Box 6000
Fredericton, NB E3B 5H1
Telephone: (506) 459-3911
We thank all those who apply, however, only those selected for further consideration will be contacted.
PLEASE NOTE: As of Sept 7, 2021 - Any candidate not currently employed in the New Brunswick Public Service will need to provide proof of full vaccination against COVID-19 (or a valid medical certificate exempting them from the vaccine) within 45 days of hire, as a condition of employment
Candidates registered with the Equal Employment Opportunity Program and veterans, who demonstrate they are among the most qualified, shall be given preference at the time of appointment.
We promote a scent-reduced environment.
We are an Equal Opportunity Employer.
The New Brunswick Public Service: Improving the lives of New Brunswickers every day!