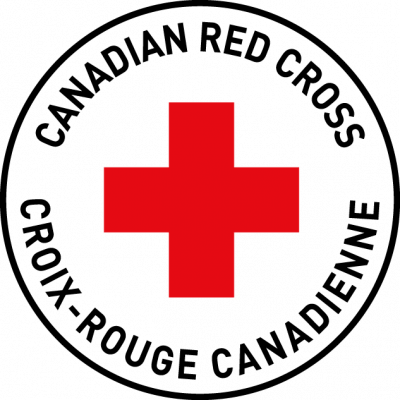 Indigenous Communities Project Manager
Canadian Red Cross
in Montreal, QC
Title: Indigenous Communities Project ManagerLocation:
Remote, in the Province of Quebec
Contract type:
Temporary, until March 31, 2023
Salary range:
$66,158 to $82,697
The Canadian Red Cross (CRC), an iconic brand and one of the most inspirational not-for-profit organizations on this planet, is seeking an Indigenous Communities Project Manager.
In collaboration with Emergency Management leadership, the successful candidate will plan projects to reach populations such as Indigenous communities and improve their access to services that are less accessible. They will also manage staff and projects related to First Nations communities.
As a Indigenous Communities Project Manager, your responsibilities will be divided into three main groupsResponsibility 1 - Team management
Mentor, coach and support staff under your direct supervision.
Establish and implement harmonized working methods for your team.
Participate in selecting and integrating new team members.
Responsibility 2 - Operations support
Manage the CRC's material resources in your area of activity.
Plan volunteer staffing needs with members of various teams.
Manage volunteer resources effectively in collaboration with Volunteer Resources management at the CRC in Quebec.
Facilitate a working group and foster collaboration between the various departments responsible for projects or activities related to Indigenous communities.
Represent the Red Cross with Indigenous communities and band councils.
Responsibility 3 - Emergency response
Assist in developing and implementing emergency response plans.
Implement the various components of the Red Cross assistance programs to adequately meet the needs of Indigenous communities.
Responsibility 4 - Other responsibilities
Facilitate a working group and foster collaboration between the various departments that lead projects or activities related to Indigenous communities.
Participate in developing annual objectives for your area of activity and ensure that they are achieved.

We're looking for:
A university degree in a related field.
Five years of relevant experience in communicating and working on programs with Indigenous communities.
Three to five years of relevant project management experience.
Experience in stakeholder engagement with government, non-government organizations, Indigenous communities and leadership, and the general public.
Indigenous cultural awareness and engagement experience.
Familiarity with Indigenous issues, networks and organizations.
Management experience in facilitating, developing and implementing community programs and strategies.
Knowledge and experience of the CRC culture, programs and principles is an asset.
Strategic thinking skills to recognize how specific actions and messages will impact different stakeholders.
Excellent ability to build interpersonal relationships and adapt to audiences' needs (employees, management, external partners and stakeholders, community members, etc.).
Demonstrated ability to explore and analyze complex issues and to prepare written evaluations and recommendations for leadership.
Strong written and verbal communication skills (bilingual in French/English); fluency in a third language (Cree, Ojibway, Oji Cree, Inuktitut or another Indigenous language) is an asset.
Working conditions:
The successful candidate will need to travel within Quebec and across Canada, and must be able to deploy for three to four weeks.
Field missions may take place in unstable and unpredictable environments where strict security regulations must be followed and access to basic services is limited. Non-traditional work hours may be required. The ability to work in demanding and sometimes ambiguous conditions is essential.
Outside of deployments, the work will be done remotely.
This position requires a satisfactory Criminal Record Check or Enhanced Police Information Check (EPIC).
If driving for society business is needed, a valid driver's licence and a satisfactory driver's abstract are required.
Full vaccination against COVID-19 is mandatory for this position and operation (the CRC will however adhere to its duty to accommodate those who are unable to be fully vaccinated for a reason related to a human right protected ground).
The Canadian Red Cross is an organization guided by our fundamental principles of humanity, impartiality, neutrality, independence, voluntary service, unityand universality. We are committed to providing an inclusive and barrier-free work environment, starting with the hiring process. If you require accommodation measures during any phase of the hiring process, please notify us as soon as possible. All information received in relation to accommodation requests will be kept confidential.
Salary Band:
$66,158 - $82,697