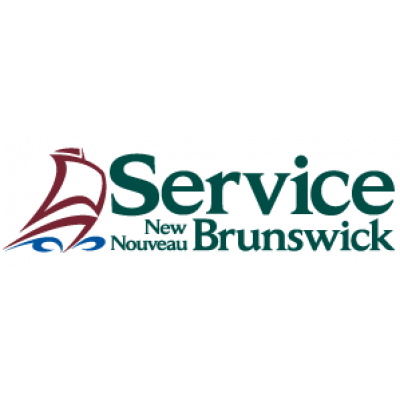 Database Administrator
Service New Brunswick
in Fredericton, NB • Remote
Service New Brunswick
Database Administrator
Open Competition
R85-2021/22-1013
Pay Band 5
Flexible Work Location Within New Brunswick
Service New Brunswick is seeking an individual to join the Strategy, Planning & Solution Services Branch of the Technology Services Division as a Database Administrator.
As a member of the Technology Services team, you will report to the Manager of Database Administration and be responsible for managing and supporting a complex array of database environments, ensuring they meet the needs of the Corporation and its clients.
The Database Administrators are responsible for designing, installing, optimizing and monitoring database management system applications. The responsibilities include but are not limited to:
Participating in the design of database structures to support applications;
Developing and demonstrating knowledge of the operating interrelationships between databases and SNB's systems; 
Optimizing the database systems including complex, real time environments, capacity planning, performance tuning, along with backup and recovery of databases;
Developing, implementing and monitoring procedures to ensure the privacy, security and integrity of data;
Providing technical support and problem resolution for all supporting application databases;
Developing and maintaining standard operating procedures and utilizing database best practices.
Please ensure that you indicate the competition number R85-2021/22-1013 when applying.
ESSENTIAL QUALIFICATIONS: A university degree in Computer Science, a minimum of five years of progressive IT industry experience, with at least of three years of experience working directly in SQL Server database management is required. Subject to the response to this competition, an equivalent combination of training and experience may be considered, or the required years of experience may be increased.
Written and spoken competence in English is required.
Applicants must clearly demonstrate the essential qualifications to be given further consideration. Please state your language capability on your application and ensure that preferred language for assessment is clearly identified.
ASSET QUALIFICATIONS: Preference may be given to candidates who demonstrate they have training or experience in one or more of the following areas:
Work experience with SQL Server Always On availability groups
Work experience with clustered database environments
Familiarity with SQL Server licensing
Work experience with one or more scripting languages
Work experience in supporting databases on a virtual environment (VMWare)
Work experience with data warehousing and ETL tools
Work experience with analysis services
Subject to the response to this competition, candidates may be required to demonstrate one or more of the asset qualifications in addition to the essential qualifications to be given further consideration.
OPERATIONAL REQUIREMENTS: Participation within an on-call rotation after normal business hours will be required. This position may require some travelling within the province - the successful candidate will therefore be required to possess a valid New Brunswick Driver's License. Some weekday evening and weekend work hours may also be required.
Candidates will be required to undergo Criminal History Clearance prior to appointment.
BEHAVIOURAL COMPETENCIES: The successful candidate will possess the following behavioral competencies:
Analytical Thinking/Judgment
Client Service Orientation
Conceptual Thinking
Information Seeking
Results Orientation
Teamwork and Cooperation
TECHNICAL COMPETENCIES: The successful candidate will possess the following technical competencies:
Consulting Skills
Planning and Organizing Skills
Specialized Subject Matter Expertise and Knowledge
Resumes should be in chronological order specifying education and employment in months and years including part-time and full-time employment.
Salary: $57,668 - $80,522 annually - Pay Band 5 - Management and Non-Union Pay Plan
We strongly encourage you to submit your application via the online portal https://www.ere.gnb.ca/competition.aspx?lang=E&t=Y, by using the "Apply Online" button, to increase the efficiency and maintain a consistent candidate experience. Please ensure your application is complete by November 30 2021 and indicate competition number R85-2021/22-1013.
In the unlikely event that you experience technical difficulties or are unable to complete your application online, you can submit your application documents to hr-rh@snb.ca or by mail at the below address.
Service New Brunswick
Human Resources
850 Lincoln Rd
PO Box 1998
Fredericton, NB E3B 4Z7
Telephone: (506) 457-3580
We thank all those who apply however only those selected for further consideration will be contacted.
PLEASE NOTE As of Sept 7, 2021:
Any candidate not currently employed in the New Brunswick Public Service will need to provide proof of full vaccination against COVID-19 (or a valid medical certificate exempting them from the vaccine) in order to receive a job offer.
Candidates registered with the Equal Employment Opportunity Program and veterans, who demonstrate they are among the most qualified, shall be given preference at the time of appointment.
We promote a scent-reduced environment.
We are an Equal Opportunity Employer.
The New Brunswick Public Service: Improving the lives of New Brunswickers every day!