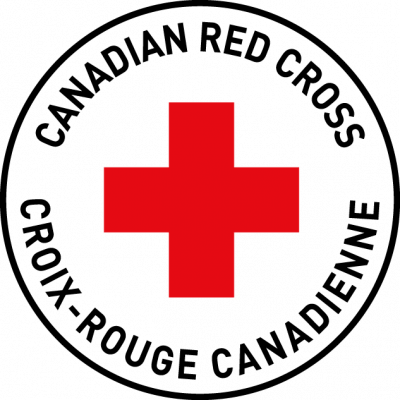 Officer, Psychosocial Support
Canadian Red Cross
in British Columbia, BC
Title:
Officer, Psychosocial Support
Location:
Work from home, British Columbia, Canada
Type of Contract :
Temporary Full time-6 months
Salary band :
$52,626- $81,260
An iconic brand and one of the most inspirationalnot-for-profitorganizationon this planet - The Canadian Red Cross (CRC), is seeking an Officer, Psychosocial Support to join our Legal - Recovery Services team.
You want to be part of the world's largest humanitarian network? You have a passion for helping others, and want to work with other dedicated individuals? By applying, you are taking a big first step to be part of an exciting organization that makes a huge difference in the lives of Canadians here at home and abroad. What are you waiting for?
At the Canadian Red Cross, we help people and communities in Canada and around the world in times of need and support them in strengthening their resilience. We are committed to having an accessible, diverse, and inclusive work environment where people with all abilities, ethnicities, gender identities and expressions, nationalities, religions, and sexual orientations can reach their full potential. All qualified persons, particularly Indigenous peoples, persons with disabilities, ethnic minorities, visible minorities, women, veterans, and others who share our values and contribute to fostering an inclusive and diverse workplace are encouraged to apply.
We are looking for an Officer, Psychosocial Support who will collaborate with the Mental Health Psychosocial Social (MHPSS) Advisor or designate to support case management in Recovery Operations, and with CRC personnel, including case management teams, to provide psychosocial support and protection to beneficiaries as part of a team within the mandate of the Canadian Red Cross.
As an Officer, Psychosocial Support, you will:
Support, through co-case management and consultation with case management teams, the ongoing needs assessments and plans for beneficiaries with layered or complex vulnerabilities, considering special populations
Support Case Management within safe & secure spaces supporting different populations and refer individuals in need of support to appropriate service providers outlined within the referral network
Assist with community outreach to facilitate emotional support and appropriate referrals
Support the application of minimum standards on child protection, gender and diversity within all programs and services to beneficiaries
Advocate for a client-centred approach both internally and externally in matters of mental health and psychosocial support, which recognizes issues of equity and cultural diversity.
Continuously assess, monitor and evaluate needs (individual and community) and activities, and communicate observations as required to MHPSS leadership
Contribute to PSS monitoring and reporting responsibilities and implementation of key monitoring tools as part of the planning and program management process
Assess, monitor and evaluate needs and activities, follow up when required and contribute to processes documenting recommendations and lessons learned
What we are looking for:
Completion of an undergraduate degree in social work, nursing, psychology with a minimum 2 - 4 years of job-related work experience, or an equivalent combination of education and experience.
Background in case work and case management, psychosocial work, nursing, teaching, social work, youth engagement, public health is considered a strong asset
Training in Psychological First Aid, protection and violence prevention, and psychosocial support in emergencies
Knowledge and certification in crisis intervention, ASIST (Applied Suicide Intervention Skills Training), or similar preferred
Must be able to read, write and deliver services as appropriate to the operation in English or French. Additional languages considered an asset;
Strong orientation to customer service , conflict resolution skills mandatory with superior interpersonal relations, communication, problem-solving, and time management skills
This position requires a satisfactory Criminal Records Check and Vulnerable Sector Check or a satisfactory Enhanced Police Information Check (EPIC)
If driving for society business; a valid driver's license is required with a satisfactory drivers' abstract
Working Conditions:
Most of the work is performed in an environment which is mostly clean and comfortable. Mobile (remote, home or office) worker arrangements will consider the tools, resources and environment required to be effective and productive

Ability to work non-traditional hours is required, including working weekends and evenings.

Regular travel, including overnight travel in Canada may be required.

If working in a response site, health and safety considerations will be outlined prior to the assignment. Difficult and demanding working conditions are expected including the following:

Due to the dynamic nature of the situation there may be issues of access and mobility;

Adaptable living conditions;

Long hours of work in a demanding context with limited resources;

Stressful rapidly changing environment with limited information to make decisions.

Full vaccination against COVID-19 is mandatory for this position and operation (the CRC will however adhere to its duty to accommodate those who are unable to be fully vaccinated for a reason related to a human right protected ground)

The Canadian Red Cross is an organization guided by our fundamental principles of humanity, impartiality, neutrality, independence, voluntary service,unityand universality. We are committed to providing an inclusive and barrier-free work environment, starting with the hiring process. If you require accommodation measures during any phase of the hiring process, please notify us as soon as possible. All information received in relation to accommodation requests will be kept confidential.
#COVID19
Salary Band:
$52,626 - $81,260