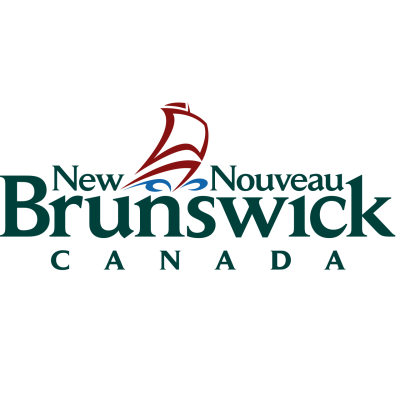 Health Care Consultant
Department of Health
in Fredericton, NB
Any candidate not currently employed in the New Brunswick Public Service will need to provide proof of full vaccination against COVID-19, or a valid medical certificate exempting them from the vaccine.
DEPARTMENT OF HEALTH
HEALTH CARE CONSULTANT
(PAY BAND 6)
OPEN COMPETITION
FREDERICTON
The Department of Health is seeking an individual to join the Acute Care Branch as a Health Care Consultant with the New Brunswick Blood Coordination Program. This position reports to the Executive Director of Acute Care.
The responsibilities of this position include:
Providing advice and consultation to the Department of Health on aspects pertinent to New Brunswick's Blood System; 
Aligning provincial transfusion medecine policies with national guidelines and other provinces and territories;
Aligning standards, policies and procedures between Regional Health Authorities (RHA) to meet or exceed industry standards of practice;
Plan, monitor, evaluate and support the consistent implementation of transfusion practices, utilization and emergency management, adverse event surveillance, standards and regulatory guidelines;
Working closely with other healthcare system partners, including the Regional Health Authorities and Canadian Blood Services to ensure the safety of the NB Blood Program;
Providing advice and support to the Regional Health Authorities and other key stakeholders on the planning and development of effective policies and programs related to transfusion medecine;
Representing NB on various committes at both the provincial and national level;
Establishing & maintaining working relationships with key national organizations involved in blood product management and transfusion medicine and representing NB with these organizations' activities as needed;
Other duties as deemed appropriate by the Executive Director.
ESSENTIAL QUALIFICATIONS: 
Bachelor's degree in Medical Laboratory Science with six (6) years of related experience in medical laboratory science, as well as prior experience in Transfusion medicine and the operation and management of clinical laboratories. 
Or
A diploma in Laboratoy Science with a minimum of eight (8) years of experience in laboratory science as well as prior experience in Transfusion medicine and the operation and management of clinical laboratoires.
Must be an active member of the CSMLS as well as licenced with the New Brunswick Society of Medical Laboratory Technologist. 
An equivalent combination of education, training and experience may be considered. 
Written and spoken competence in English and French is required. Please state your language capability on your application.
Applicants must clearly demonstrate the essential qualifications to be given further consideration. Please ensure that preferred language for assessment is identified on your resume.
BEHAVIOURAL COMPETENCIES: The successful candidate will possess the following behavioural competencies: 
Strategic Thinking
Effective Interactive Communication
Relationship/Network Building
TECHNICAL COMPETENCIES: The successful candidate will possess the following technical competency:
Planning and Organizing Skills
Salary : $67,002 to $89,128 per annum
We encourage applicants to apply on-line at https://www.ere.gnb.ca/competition.aspx?lang=E&t=Y or by mail at the following address by December 10, 2021 indicating competition number DOH-21-0045. This opportunity may be used to fill future vacancies at the same level.
Department of Health
Human Resources
4th floor, 520 King Street
Fredericton, NB E3B 5G8
Telephone: (506) 453-8027
E-Mail: HR-RH.DH-MS@gnb.ca 
We thank all those who apply however only those selected for further consideration will be contacted.
As per the Civil Service Act, veterans and candidates registered with the Equal Employment Opportunity Program, who demonstrate they are among the most qualified, shall be given preference at the time of appointment.
We promote a scent-reduced environment.
We are an Equal Opportunity Employer.
The New Brunswick Public Service: Improving the lives of New Brunswickers every day!