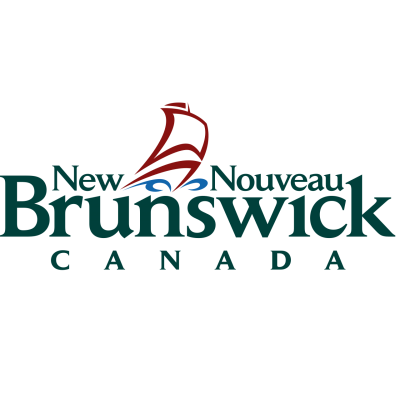 Casual Cook's Helper
Department of Justice & Public Safety
in Fredericton, NB • Remote
Any candidate not currently employed in the New Brunswick Public Service will need to provide proof of full vaccination against COVID-19, or a valid medical certificate exempting them from the vaccine.
Casual Cook's Helper
Department of Justice and Public Safety
Casual
Various Locations
Who we are
The work we do has a positive impact on our communities and helps improve the everyday lives of New Brunswickers. Together, we are over 45,000 New Brunswickers who are passionate problem-solvers, who make a difference and are proud to call New Brunswick home.
The Department of Justice and Public Safety wishes to establish an inventory of qualified candidates to fill casual Cook's Helper positions throughout our regional correctional institutions. Applicants must note on their applications the location(s) for which they wish to be considered
What you will do
Perform a variety of cooking and baking tasks in an institutional setting. Reporting to the Correctional Cook, duties include: assisting in the preparation of meals- including special diets, according to prescribed menus; receiving and storing of supplies; food handling and preparation; loading food on carts and serving meals; cleaning dishes and kitchen equipment, as well as maintaining a clean and safe work environment.
Who you are
You are open to new challenges, solution-oriented and able to work within a fast-paced team environment. You treat people in a polite and professional manner being courteous and always showing kindness. You enjoy being part of a collaborative team working towards common goals. You are concerned for the safety and wellbeing of New Brunswickers.
Your attitude, skills and interests are just as important as your area of study. We are looking for diverse backgrounds that bring a combination of the following:
Behavioral competencies: The successful candidate will possess the following behavioural competencies:
Team work and cooperation,
Effective Interactive Communication;
Self-Confidence;
Self-Control and Stamina;
Client Service Orientation,
Flexibility
Initiative
Need to have (their essential skills and qualifications):
High School Diploma or GED supplemented by one (1) year of experience in large quantity cooking.
The completion of a recognized food handler course.
An equivalent combination of education, training and experience may be considered.
Written and spoken competence in English or French is required for some opportunities; written and spoken competency in English is required for others. Please state your language capability.
Candidates must demonstrate on their applications how they have acquired the education and experience for this position. Your résumé should be in chronological order specifying education and employment in months and years including part-time and full-time employment
OPERATIONAL REQUIREMENTS: The following operational requirement(s) is also required:
Successful candidates will undergo a criminal history clearance as well as a security clearance.
Will be required to work weekends.
PLEASE NOTE As of Sept 7, 2021, any candidate not currently employed in the New Brunswick Public Service will need to provide proof of full vaccination against COVID-19 (or a valid medical certificate exempting them from the vaccine) in order to receive a job offer.
Subject to the response to this competition, candidates may be required to demonstrate on their application one or more of the asset qualifications in addition to the essential qualifications in order to be given further consideration.
Wage
$17.96 - 18.49 Hourly
What can GNB offer you?
Opportunities for career growth, professional development and training. 
Free access to Employee and Family Assistance Program (EFAP) and services.
Comprehensive benefits package and the Public Service Shared Risk Pension Plan.
Providing a safe workplace for all. Your health & safety are important to us. GNB has implemented preventative measures across the organization to ensure your health & Safety.
How to apply
We encourage applicants to apply on-line at www.ere.gnb.ca, by mail at the following address or by email at HRcompetitions.concoursRH@gnb.ca indicating 21-78-201 - Correctional Cook's Helper in the email.
This competition may be used to fill future vacancies at the same level.
Department of Justice and Public Safety
Human Resources Branch
Marysville Place - 20 McGloin Street, 3rd floor
Fredericton, NB E3A 5T8 
(506) 453-2719
We thank all those who apply, however, only those selected for further consideration will be contacted. 
Equal Opportunity Employer
We are an Equal Opportunity Employer. We are committed to building a workforce that reflects the diversity of our communities in which we live and serve. We encourage and support applications from Aboriginals, persons with disabilities, and members of visible minority groups. Candidates registered with the Equal Employment Opportunity Program and veterans, who are among the most qualified, will be given preference at the time of selection.
Let's connect. You belong here.