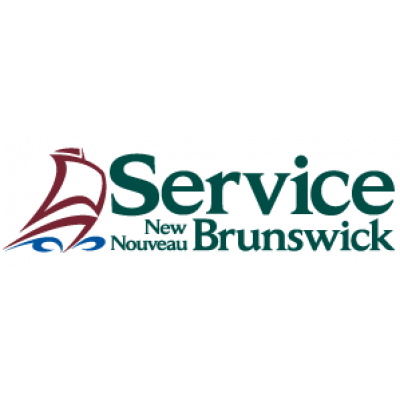 Deskside Support Technician
Service New Brunswick
in Fredericton, NB
Service New Brunswick
Deskside Support Technician
Open Competition
R85-2021/22-986
Pay Band 2
Fredericton
Service New Brunswick is seeking individuals to join the Technology Services Division as Deskside Support Technicians in Fredericton.
As a member of the Client Services team, you will be responsible to ensure proper computer operation so that end users can accomplish business tasks. Your responsibilities will include but are not limited to:
Determining the urgency, prioritizing and scheduling problems/tasks or escalating where necessary
Recording, tracking and documenting the problem-solving process, including all successful and unsuccessful decisions made, and actions taken through to final resolution
Performing hands-on fixes at the desktop level, including installing and upgrading software, installing hardware, implementing file backups, and configuring systems and applications
Performing preventative maintenance, including checking and cleaning of workstations, printers, and peripherals
Testing fixes to ensure problem has been adequately resolved
Please ensure that you indicate the competition number R85-2021/22-986 when applying.
ESSENTIAL QUALIFICATIONS: The successful candidate must possess a two (2) year program at the community college level in computer technology or in a relevant discipline.
Subject to the response to this competition, an equivalent combination of education, training and experience may be considered.
Written and spoken competence in English is required. Please state your language capability.
Applicants must clearly demonstrate the essential qualifications to be given further consideration. Please state your language capability on your application and ensure that preferred language for assessment is clearly identified.
ASSET QUALIFICATIONS: Preference may be given to candidates who demonstrate they have training or experience in one or more of the following areas:
ITIL certification
Experience with basic computer hardware
Experience with Windows desktop and server operating systems
Extensive application support experience
Experience with a range of diagnostic utilities
Experience in a health-care environment
Subject to the response to this competition, candidates may be required to demonstrate on their application one or more of the asset qualifications in addition to the essential qualifications in order to be given further consideration.
OPERATIONAL REQUIREMENTS:
Some weekday evenings and weekend work hours may be required.
Candidates will be required to undergo Criminal History Clearance prior to appointment.
BEHAVIOURAL COMPETENCIES: The successful candidate will possess the following behavioral competencies:
Analytical Thinking/Judgment
Client Service Orientation
Effective Interactive Communication
Teamwork and Cooperation
TECHNICAL COMPETENCIES: The successful candidate will possess the following technical competencies:
Specialized Subject Matter Expertise and Knowledge
Résumés should be in chronological order specifying education and employment in months and years including part-time and full-time employment.
Salary: $42,016 - $58,630 annually - Pay Band 2 - Management and Non-Union Pay Plan
We strongly encourage you to submit your application via the online portal, https://www.ere.gnb.ca/competition.aspx?lang=E&t=Y, by using the "Apply Online" button, to increase the efficiency and maintain a consistent candidate experience. Please ensure your application is complete by November 14, 2021 indicating competition number R85-2021/22-986.
In the unlikely event that you experience technical difficulties or are unable to complete your application online, you can submit your application documents to hr-rh@snb.ca or by mail at the below address.
This competition may be used to fill future vacancies at the same level.
Service New Brunswick
Human Resources
850 Lincoln Rd
PO Box 1998
Fredericton, NB E3B 4Z7
Telephone: (506) 457-3580
We thank all those who apply however only those selected for further consideration will be contacted.
PLEASE NOTE: As of September 7, 2021 - Any candidate not currently employed in the New Brunswick Public Service will need to provide proof of full vaccination against COVID-19 (or a valid medical certificate exempting them from the vaccine) in order to receive a job offer.
Candidates registered with the Equal Employment Opportunity Program and veterans, who demonstrate they are among the most qualified, shall be given preference at the time of appointment.
We promote a scent-reduced environment.
We are an Equal Opportunity Employer.
The New Brunswick Public Service: Improving the lives of New Brunswickers every day!