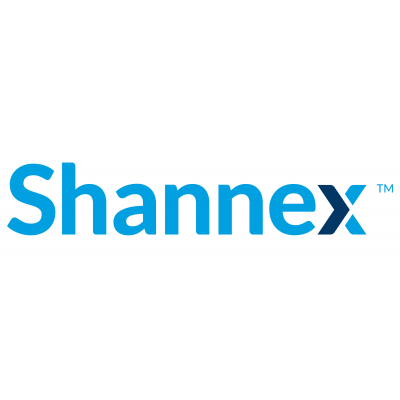 LTC Facility Coordinator (Registered Nurse)
Shannex Incorporated is a leading and innovative provider of senior's accommodation, care and service in the Maritimes and Ontario. Shannex is an expanding organization that currently employs 5,000 people. We are on an exciting path of continued growth that will offer outstanding living choices, improved services and exceptional careers.
Monarch Hall is part of the Parkland Riverview campus located in Riverview, NB. With an open and spacious design, Monarch Hall is home to residents who require nursing home care in a safe, friendly and supportive atmosphere. Clients live in spacious, well-appointed private suites, each offering a picture window for natural light and outdoor views.
Reporting to the Health Services Manager, the RAI-LTCF Coordinator is responsible for the implementation and ongoing operationalization and management of the client assessment software, which includes the RAI-LTCF tool. Collaboration with management, interdisciplinary team members, and with the Resident Assessment Instrument - Long Term Care Facility (RAI-LTCF) Project Team members.
We are pleased to offer the following exciting new opportunity:
Temporary RAI-LTC Facility Coordinator
(Registered Nurse)
Part-Time (0.4 FTE)
12 Month Term
Parkland Riverview - Monarch Hall
Riverview, NB
What we offer

Rewarding work environment in that we see a measurable difference in contributing to the quality of life for our residents and their families;
Market Competitive Compensation Plan;
Flexible scheduling;
Free parking onsite;
Walking distance to popular coffee and lunch locations;
Employee Recognition Program;
Ongoing Education & Career Development opportunities that encourage our employees to upgrade their skills.
Supportive Leadership Team that promotes a respectful workplace; encourages teamwork and values and recognizes our workforce for their accomplishments and contributions.
Team Driven, Collaborative Environment;
Opportunities for career growth advancement and experience.
What you will do
The RAI-LTCF Coordinator is responsible to validate data integrity and meet submission deadlines for reporting to CIHI. The individual is responsible to review data reports published by CIHI and report back to Facility leader on clinical outcomes.
How you will do it
Attends training and other educational activities as required by the RAI-LTCF Project Team (Project Team);
Work with Project Team in system data conversion activities;
Completes RAI-LTCF assessments for all clients assigned according to schedule;
Submit RAI-LTCF assessments to CIHI on a timely basis;
Responsible for certifying accuracy and completeness of all sections of the RAI-LTCF;
Provide RAI-LTCF education and computer application training to all applicable users;
Provide ongoing leadership and mentoring for education, data accuracy, and computer applications of the RAI-LTCF process;
Coordinate care plan meetings with clients, designated family along with interdisciplinary team members;
Recognizes and responds to the needs of the clients on the risk management program e.g. allergies, exit seeking clients, choking, falls, responsive behaviors etc.
Perform other duties as required.
The must-haves:
Active registration with NANB;
Previous experience in a nursing home is an asset;
Demonstrated leadership ability and aptitude to teach others;
Excellent organizational, time management, problem solving and attention to detail skills;
Aptitude to learn nursing informatics software;
Base knowledge of electronic resident assessment tools, Microsoft Office and more specifically Microsoft Excel;
Ability to successfully complete the RAI-LTCF training;
Ability to attend at the nursing home on a regular basis.
The following would be an asset:
Back in Form Lift & Transfer Program
Bilingualism in French/English an asset
Great People is a core value at Shannex based on the belief that our team members are the spirit and foundation of the organization. Shannex is committed to offering the best environment for team members where everyone takes pride in their work and in the organization. Our colleagues are committed to service excellence and are supported with opportunities for personal and professional growth. We are building a culture that supports the balance between work and personal life.
If you are looking for an opportunity to grow your career and make your mark in a rapidly growing organization, please apply online at http://www.shannex.com/careers
All applications are kept in strict confidentiality.