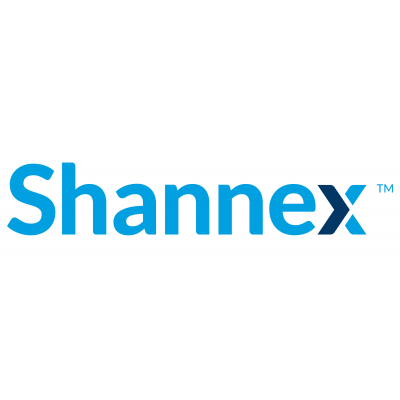 Préposé à l'entretien et aux réparations - Maintenance Worker
Shannex est une entreprise familiale canadienne basée dans les Maritimes avec un effectif de 5000 personnes. Depuis plus de 30 ans, elle améliore l'offre des communautés de vie de retraite et de soins de longue durée en Nouvelle-Écosse, au Nouveau-Brunswick et en Ontario. Shannex offre un continuum d'options de mode de vie sous ses marques phares Parkland™, Shannex™ et Faubourg du Mascaret MD . Notre équipe opérationnelle au Nouveau-Brunswick est en pleine croissance, comptant actuellement un effectif de 1700 personnes dans huit communautés distinctes, dont le Faubourg du Mascaret.
Nous sommes heureux d'offrir cette nouvelle perspective d'emploi:
Préposé(e) à l'entretien et aux réparations
Permanent à Temps plein
Situé au Faubourg du Mascaret à Moncton, N.-B., le ou la préposé(e) à l'entretien et aux réparations fera partie d'une équipe professionnelle interdisciplinaire au sein de Shannex. Le ou La préposé(e) à l'entretien et aux réparations représente un élément clé pour le soutien de nos personnes résidentes et le respect de la " Philosophie de service " de Shannex. Le ou la préposé(e) à l'entretien et aux réparations assurera des services d'entretien à toutes nos personnes résidentes et invités en fonction du sceau d'excellence de qualité et de service.
Responsabilités:

Accomplit des tâches d'entretien général ainsi que des travaux d'entretien préventif prévus par rapport aux établissements physiques, à l'équipement et aux terrains;
Accomplit des inspections et des vérifications internes et externes;
Accomplit des travaux généraux de réparation aux structures et aux équipements;
Fait des retouches et applique de la peinture aux murs et portes endommagés;
Remplace des serrures de portes et d'armoires;
Assemble, déplace, livre, place et ramasse des meubles et de l'équipement;
Assiste le gestionnaire des installations physiques et de la sécurité à assurer l'inspection des édifices, des terrains et de l'équipement; exécute des actions relatives au programme d'entretien préventif;
Se réfère au programme PM Worx pour accéder aux horaires d'entretien préventif et pour traiter les demandes de travail;
Exécute les projets; inspecte le travail en cours et terminé pour assurer le respect des normes;
Prépare des demandes de matériaux, de fournitures, de pièces et d'outils nécessaires et maintient un contrôle sur leur entreposage et leur utilisation;
Participe au plan des mesures d'urgence et aux exercices de simulation de catastrophe;
Travaille conformément aux politiques de sécurité-incendie de Shannex pour former le personnel en techniques de sécurité en cas d'incendie; prévoit l'horaire des exercices d'évacuation en cas d'incendie et évalue leur efficacité par rapport à la performance;
Prend toutes les précautions raisonnables dans les circonstances pour assurer la santé et la sécurité des employés, des résidents et des autres personnes dans le milieu de travail.
Qualifications :
Diplôme d'études secondaires ou l'équivalent;
1-2 années d'expérience en construction ou en entretien de bâtiments;
Une expérience préalable dans un milieu de résidences de retraite ou de soins de longue durée serait un atout;
Connaissance de SIMDUT et de la législation relative à la santé et sécurité au travail;
Compétences langagières avancées en français.
Connaissance des outils et de l'équipement utilisé dans les métiers de la construction/de la mécanique;
Connaissance des systèmes de chauffage, de ventilation et d'éclairage utilisés dans l'établissement;
Expérience dans l'utilisation d'outils manuels et mécaniques (par exemple les perceuses électriques, les scies, les dispositifs pour mesurer et couper);
Travaille et communique avec politesse, courtoisie et coopération, tant avec la clientèle interne qu'externe dans le but de répondre à leurs besoins;
Fait preuve d'un niveau élevé d'initiative, d'effort et d'engagement envers la réalisation efficace de ses tâches;
Habileté éprouvée de travailler avec un minimum de supervision;
Communique efficacement des renseignements à des individus ou des groupes. Écoute et réagit de façon appropriée;
Connaissances en informatique;
Cours de premiers soins et attestation de compétence en RCR en règle seraient considérés des atouts.
Voici une de nos orientations stratégiques : " Des personnes exceptionnelles en quête de résultats exceptionnels ". Shannex s'engage à offrir à ses employés un environnement épanouissant où chacun est fier de son travail et de l'entreprise. Notre personnel accorde une importance primordiale à l'excellence du service. Nous le soutenons en lui offrant diverses possibilités de développement personnel et professionnel. Nous favorisons de plus l'équilibre entre travail et vie privée.
Les candidatures seront traitées avec la plus grande confidentialité. Si ce poste vous intéresse, veuillez poser votre candidature en ligne au
www.Shannex.com
. Nous communiquerons seulement avec les candidates et candidats retenus pour une entrevue. -------------------------------------------------------------------------------------------------------------------------------------
Shannex is a family-owned Canadian company based in the Maritimes that employs 5,000 people. With over 30 years of experience creating better ways to deliver seniors living and long-term care communities throughout Nova Scotia, New Brunswick, and Ontario. Shannex offers a continuum of lifestyle options under our flagship brands Parkland™, Shannex™ and Faubourg du Mascaret MD . We have a growing operational team in NB, currently employing 1700 employees, with 8 distinct communities, including Faubourg du Mascaret.
We are pleased to offer the following exciting new opportunity:
Maintenance Worker
Full Time Permanent
Located at our Faubourg du Mascaret campus in Moncton, NB, the Maintenance Worker is part of a professional interdisciplinary team within Shannex. The
Maintenance Worker
is key to supporting our residents in our sites and upholding "Shannex Philosophy of Service". The
Maintenance Worker
will provide maintenance services to all residents and guests according to established quality and service excellence Hallmarks.
Responsibilities:
Performs general maintenance duties and scheduled preventive maintenance work on physical facilities, equipment and grounds;
Performs internal and external inspections and audits;
Performs general repair work on structures and equipment;
Patches and paints damaged walls and doors;
Replaces locks on doors and cabinets;
Assembles, moves, delivers, sets up and picks up furniture and equipment;
Assists the Plant, Building & Safety Manager in the inspection of buildings, grounds and equipment; carries out preventive maintenance program actions;
Accesses PM Worx program for Preventive Maintenance schedules and to process work orders;
Completes work projects; inspects work in progress and upon completion for compliance with standards;
Requests necessary materials, supplies, parts and tools required and maintains control of storage and use;
Participates in emergency (disaster) plan and mock disaster exercises;
Works in conjunction with Shannex fire and safety policies to help train staff in fire safety techniques; schedules fire drills and evaluates performance effectiveness;
Takes every precaution that is reasonable in the circumstances to ensure the health and safety of employees, residents and all others in the workplace.
Qualifications:
High School Diploma or completion of equivalent education;
1-2 years' experience in construction or building maintenance;
Previous experience working in a Retirement Living or Long Term Care environment considered an asset;
Knowledge of WHMIS and Occupational Health and Safety legislation;
Advanced Proficiency in the French language;
Knowledge of tools and equipment used in the building/mechanical trades;
Knowledge of heating, ventilating and lighting systems used in the facility;
Experience using hand and power tools (e.g., electric drills, saws, measuring and cutting devices);
Works and communicates with internal and external customers to meet their needs in a polite, courteous, and cooperative manner;
Displays a high level of initiative, effort and commitment towards completing assignments efficiently;
Proven ability to work with minimal supervision;
Communicates information to individuals or groups effectively; Listens to others and responds appropriately.
Computer Literacy;
CPR & Emergency First Aid Certification considered an asset.
"Great People Striving for Great Things" is one of the pillars of our Strategic Plan. Shannex is committed to offering the best environment for employees where everyone takes pride in their work and in the organization. Our staff are committed to service excellence and are supported with opportunities for personal and professional growth. We are building a culture that supports the balance between work and personal life.
All applications will be kept in strict confidence. We thank all applicants for their interest however only those candidates selected for an interview will be contacted. If you are looking for an opportunity to grow your career and make your mark in a rapidly growing organization please visit
Careers at Shannex
to apply.