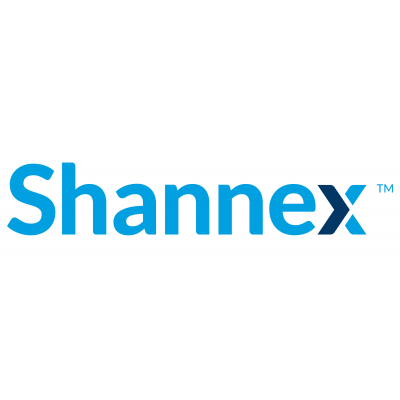 Coordonnateur des ressources humaines et planificateur / Workforce Coordinator
** English Posting Below **
Avec un effectif d'environ 5,000 personnes, Shannex est une entreprise familiale canadienne basée dans les Maritimes. Depuis plus de 30 ans, Shannex crée des approches novatrices aux communautés de vie de retraite et de soins de longue durée en Nouvelle-Écosse, au Nouveau-Brunswick et en Ontario. Nous offrons un continuum d'options de mode de vie sous nos marques phares : Shannex MC , Parkland MC et Faubourg du Mascaret.
Situé sur les terrains de l'Université de Moncton à Moncton (Nouveau-Brunswick), ce complexe offrira une gamme complète de services, y compris des appartements Mode de vie tout comme des divisions d'Hospitalité, d'Aide à la vie autonome et de Foyers de soins.
Shannex est fier de s'associer à l'Université de Moncton pour établir le Centre collaboratif d'apprentissage sur le vieillissement, qui rassemblera divers experts œuvrant pour mieux comprendre les multiples facteurs qui permettent d'améliorer la qualité de vie des personnes âgées.
Coordonnateur des ressources humaines et planificateur Moncton NB Temps plein permanent
Le Coordonnateur des ressources humaines et planificateur relèvera de la directrice générale et fera partie d'une équipe professionnelle interdisciplinaire au sein du Faubourg du Mascaret. Ce poste représente un élément clé pour le soutien de nos clients et le respect de la " Philosophie de service " de Shannex.
La personne qui obtiendra ce poste assurera une gamme de services aux employés et aux gestionnaires en ce qui a trait à la gestion de la main d'œuvre et à l'administration. On y comprend le contrôle des présences, la dotation et les horaires, la gestion de la paie, des avantages sociaux et des congés, ainsi que l'accueil et l'orientation.
Nous offrons:
Un régime de rémunération complet
Des avantages sociaux intéressants dès l'embauche
Stationnement gratuit sur les lieux
un programme de rabais corporatifs
Régime RÉER
Possibilité de croissance
Des horaires flexibles
Responsabilités:
Gère le Système d'information en ressources humaines et autres systèmes pour tenir compte du cycle de vie de l'employé y compris l'initiation au système, les démissions, les mises à pied et les modifications de statut selon les procédures établies;
Coordonne les activités d'accueil et d'intégration et l'orientation des nouveaux employés dans l'établissement;
Analyse et valide les feuilles de temps dans la préparation des périodes de paie aux deux semaines;
Respecte les procédures établies pour tout avis de poste vacant à l'interne ainsi que les affectations des employés;
Assure que des horaires précis soient remplis et mis en œuvre dans un délai défini;
Agit comme point de contact pour toutes demandes d'information des employés et comme soutien pour les questions d'horaires et de paie;
Respecte les procédures établies pour les transactions de temps et de présence dans le système de contrôle des présences y compris les demandes d'absences, les congés et les assignations de rotations et de quarts de travail additionnels;
Recommande et met en œuvre des améliorations au niveau des processus et des systèmes;
Autres tâches connexes au besoin.
Qualifications:
Diplôme technique ou en administration des affaires;
Niveau élevé de compétence en langue française et anglais;
Expérience préalable dans la préparation d'horaires, la paie et la gestion des ressources humaines dans un environnement 24/7;
Expérience de travail préalable dans un milieu syndiqué (atout).
Shannex s'engage à offrir à ses employés un environnement épanouissant où chacun est fier de son travail et de l'entreprise. Notre personnel accorde une importance primordiale à l'excellence du service. Nous le soutenons en lui offrant diverses possibilités de développement personnel et professionnel. Nous favorisons de plus l'équilibre entre travail et vie privée.
Si vous cherchez un travail d'été stimulant qui met à profit votre formation clinique, veuillez poser votre candidature.
Nous vous remercions de votre candidature. Nous communiquerons seulement avec les personnes dont la candidature est retenue pour une entrevue.
___________________________________________________________________________
With approximately 5,000 employees, Shannex RLC Limited is a family-owned Canadian company based in the Maritimes. With over 30 years of experience creating better ways to deliver seniors living and long-term care communities throughout Nova Scotia, New Brunswick and Ontario, Shannex offers a continuum of lifestyle options under our flagship brands Parkland™, Shannex™ and Faubourg du Mascaret.
Located on Université de Moncton's land in Moncton, New Brunswick, this campus will offer a full continuum of services including Lifestyle apartments, Hospitality and Wellness, Assisted Living and Nursing Home service lines.
We are proud to partner with the Université de Moncton on a Collaborative Learning Centre which will bring together different professionals working to better understand the many factors that contribute to improving quality of life for seniors.
We are currently seeking experienced and energetic people for the following position:
Workforce Coordinator Moncton, NB Full Time Permanent
The Workforce Coordinator will report to the General Manager and will be part of a professional interdisciplinary team within Faubourg du Mascaret. The
Workforce Coordinator
is key to supporting our residents and upholding the "Shannex Philosophy of Service Excellence".
The Workforce Coordinator provides a range of services to all employees and managers related to workforce management and administration. This includes timekeeping, staffing & scheduling, payroll processing, benefits & leave administration, on-boarding, and orientation.
We offer
:
Comprehensive compensation package
Eligible for benefits from date of hire;
free on-site parking;
Corporate rebate program;
RRSP program;
Opportunities for growth & education
Flexible scheduling
Duties & Responsibilities Include:
Administers HRIS (Human Resources Information System) and Workforce Systems throughout the employee life cycle including system initiation, resignations, terminations, and status changes according to established procedures;
Coordinates all onboarding activities and facility orientation of new employees;
Follows established procedures for all internal job postings and associated employee assignments;
Allocates and replaces shift vacancies in accordance with collective agreements, Shannex company policies, and established operational guidelines;
Ensures accurate schedules are completed and implemented within defined timelines;
Acts as point of contact for all employee requests for information and additional support on scheduling and payroll issues;
Follows established procedures for processing time and attendance transactions in the timekeeping system including time off requests, leave processing, and assignment of rotation and extra shifts;
Recommends and implements process and system improvements;
Other related duties as required.
Requirements Include:
Technical or Business related Diploma;
Advanced proficiency level in the French and English language
Previous experience in scheduling, payroll and human resources administration in a 24/7 environment;
Previous experience working in a health care or unionized environment an asset.
Shannex is committed to offering the best environment for employees where everyone takes pride in their work and in the organization. Our staff are committed to service excellence and are supported with opportunities for personal and professional growth. We are building a culture that supports the balance between work and personal life.
We offer a competitive compensation, on-site parking, and flexible scheduling, and mobile scheduling.
We thank all applicants for their interest, however those selected for an interview will be contacted