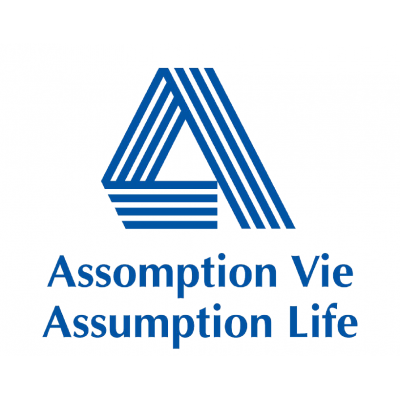 Fraud Prevention and Investigation Analyst
Assumption Life
in Moncton, NB
Do you have excellent observation and analysis skills? Do you enjoy researching the facts needed to solve complex problems? You are not the type to give up easily. You don't hesitate to ask the challenging questions. Do you keep your cool when faced with difficult or tense situations? If you like to make a difference in your workplace, and if integrity, honesty, rigor and creativity are part of your daily life, this is the ideal opportunity for you.
Reporting to the General Counsel and Chief Compliance Officer, you will collaborate in the development and monitoring of a financial crime program.
You will be responsible for conducting relevant monitoring activities to detect potential dishonest acts within all departments of the company. You will work closely with the various departments of the company to perform your duties.
Responsibilities
Financial Crime Program:

Collaborates in the ongoing development of the program. This includes the drafting and updating of corporate and operational policies on the subject.
Participates in the writing of an annual plan in which priority areas of intervention and risks are identified.
Responsible for adapting the program to new products, new partners, new business processes and the use of new technologies.
Collaborates on the ongoing development of tools, applications, and systems used to generate information relevant to risk analysis across the company. These include questionable sales practices by brokers, as well as fraudulent customer and third party claims.
Provides training and support services to various departments within the company.
Monitoring activities:

Responsible for conducting relevant information research and analysis as required in order to identify trends raising suspicions of dishonest acts. This includes internal activities and processes as well as activities conducted by brokers, clients, service providers, business partners, consultants or other individuals.
Reporting:

Shall write and submit reports and recommendations to various stakeholders.
Risk Committee:

Participates in internal risk committee meetings and prepares agendas and minutes, as needed.
Qualifications
University education in a related field or 2 years work experience in a similar position;
Bilingualism: French and English, oral and written;
Excellent knowledge of the Microsoft Office suite (Excel, Word and PowerPoint);
High degree of discretion to ensure confidentiality of files;
Excellent analytical skills, critical thinking and attention to detail;
Knowledge of the insurance and/or financial services industry is an asset;
Good teamwork skills.
Work With Us
The opportunity to be part of a dynamic and high-performing team that adheres to the following values: leadership, collaboration, trust and commitment.
Training and development opportunities.
A comprehensive benefits package including a competitive salary, bonus, pension and benefits.
A dynamic location in downtown Moncton.
One paid day of volunteer work.
A gym located in the building.
If this challenge matches your career aspirations and you would like to play a key role in the exciting development of our company, please apply online no later than October 20, 2021.