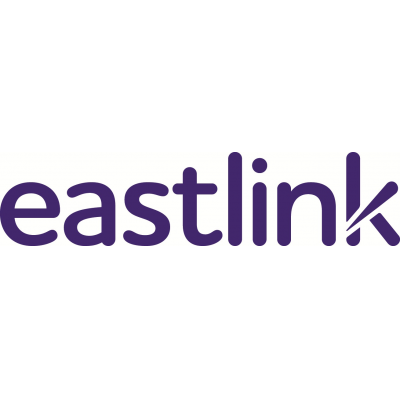 Marketing Associate
Marketing Associate
Halifax, NS, Canada Req #1436
Wednesday, December 22, 2021
Eastlink is a family owned, entrepreneurial and innovative company headquartered in Halifax, Nova Scotia. We take great pride in being a leader in delivering creative, customer focused telecommunications solutions, and connecting our customers to the things and people that matter most. Serving a customer base across seven provinces, our advanced solutions include Internet, Mobile, TV, Phone, Security and Automation, Data Communications and exclusive locally produced programming on Eastlink Community TV.
We embrace diversity, inclusion, equity and accessibility throughout all levels of the organization and encourage members of equity groups to self-identify during the application process.
We are loo king for aMarketing Associateto join our National Marketing team.
This opportunity will require the ability to thrive in an entrepreneurial environment, multi-task, and keeping various projects on track. We are looking for someone who has a willingness to drive results, positively influence others to join in, and improve marketing channels
Responsibilities:

Support the development of the annual business plan and execution of the national marketing plan
Create "take to market" plans complete with milestones and resources needed
Build meaningful relationships with external and internal stakeholders (regional teams, retail, operations, web team, content planning, customer communications, agency teams) to effectively execute plans
Support sales channels with appropriate collateral to drive sales
Analyze information to draw insights and conclusions that drive business decisions into action
Provide consumer, category, and competitive insights to gather key competitive intelligence, develop insights and report findings to key stakeholders
Supporting ad hoc tasks and projects as required
Qualifications:
Bachelor's degree (Marketing and Communications, Journalism, or related field is preferred)
Project Management experience is valued
Strong communication skills, both written and verbal
The successful candidate must provide proof of full vaccination against COVID-19 upon hire, subject to Federal Human rights law
Why Choose Eastlink?
Eastlink operates in a culture of continuous improvement through listening, learning and adapting, which enables us to respond quickly to the evolving needs of both employees and customers. We recognize that our truly greatest competitive edge is our people and that delivering a great customer experience begins with a great employee experience. Our philosophy of developing and training our team "on the ground" not only helps to create a strong onboarding experience but also readies employees for future growth opportunities within the organization.
Get your career started with us and stay with us, your journey begins here!
Other details
Job Family Marketing
Job Function Individual Contributor
Pay Type Salary