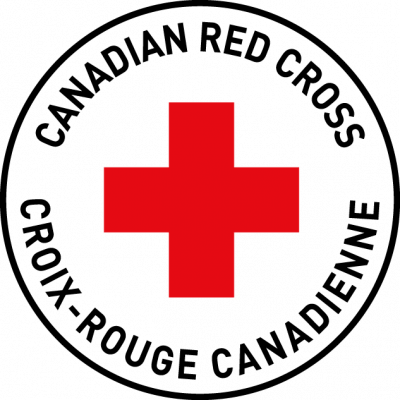 Bilingual Talent Acquisition Specialist - 3 month contract
Canadian Red Cross
in Ottawa, ON
Talent Acquisition Specialist
Location:
Across Canada (Work from home)
Type of contract:
Temporary - 3 months (March 2022)
An iconic brand and one of the most inspirational not-for-profit organizations on this planet - The Canadian Red Cross (CRC), is seeking an experienced Talent Acquisition Specialist to join our National Talent Acquisition Team.
You want to be part of the world's largest humanitarian network? You have a passion for helping others, and want to work with other dedicated individuals? By applying, you are taking a big first step to be part of an exciting organization that makes a huge difference in the lives of Canadians here at home and abroad. What are you waiting for?
At the Canadian Red Cross, we help people and communities in Canada and around the world in times of need and support them in strengthening their resilience. We are committed to having an accessible, diverse, and inclusive work environment where people with all abilities, ethnicities, gender identities and expressions, nationalities, religions, and sexual orientations can reach their full potential. All qualified persons, particularly Indigenous peoples, persons with disabilities, ethnic minorities, visible minorities, women, veterans, and others who share our values and contribute to fostering an inclusive and diverse workplace are encouraged to apply.
We are currently looking for a Talent Acquisition Specialist, with a go-getter attitude, who knows how to balance urgencies and quality customer experience. You will work closely with the Talent Acquisition Lead for Surge Operations, and will help manage ongoing emergency responses by collaborating with our business partners and hiring managers to source, identify, assess, interview, and integrate highly-motivated individuals.
Who you are:
A Talent Acquisition Specialist who has experience with high-volume recruiting.
Autonomous and efficient in a remote work environment with a rotative team.
A versatile professional who can adapt to an ever-changing environment.
A solid contributor who wants to make a real difference in the world.
You will enjoy:
Culture: an organization that is guided by our fundamental principles of humanity, impartiality, neutrality, independence, voluntary service, unity, and universality.
Opportunity: to work with the best and brightest in the non-profit field, in an environment that promotes continuous learning, creativity and collaboration.
Welcoming Team: our Talent Acquisition Team takes pride in promoting a positive working environment, welcoming new ideas and valuing each team member's experiences.
Meaningful Work: you will be recruiting for passionate individuals who support emergencies and save lives.
As a Talent Acquisition Specialist with the Canadian Red Cross, you will:
Contribute to scale up our workforce of skilled humanitarian workers and health personnel that can provide vital support in time of needs for various types of responses, including pandemics and emergencies like floods, wildfires, and winter storms.
Proactively develop and execute effective sourcing strategies to continually build and maintain talent pools.
Schedule and perform phone interviews, shortlist candidates and manage debriefs discussions.
Demonstrate excellent communication skills and create a positive candidate experience.
Provide daily reports on actions taken for all projects.
Participate in special projects while improving established processes on an ongoing basis.
We are looking for:
Minimum 1 year of hands-on experience in the Talent Acquisition field
Proven ability to meet targets, respect deadlines and work in a fast-paced environment
Ability to build confidence and strong relationships with hiring managers and business partners
Proven success using a variety of sourcing strategies, including proactive sourcing techniques using social media and referral generation
Demonstrates rigor in performing various tasks
Previous experience with recruiting health professionals is an asset
Excellent verbal and written communication skills in English and French
Full vaccination against COVID-19 is mandatory for this position and operation (the CRC will however adhere to its duty to accommodate those who are unable to be fully vaccinated for a reason related to a human right protected ground)
We are committed to providing an inclusive and barrier-free work environment, starting with the hiring process. If you require accommodation measures during any phase of the hiring process, please notify us as soon as possible. All information received in relation to accommodation requests will be kept confidential.
Salary Band:
$41,819 - $60,986