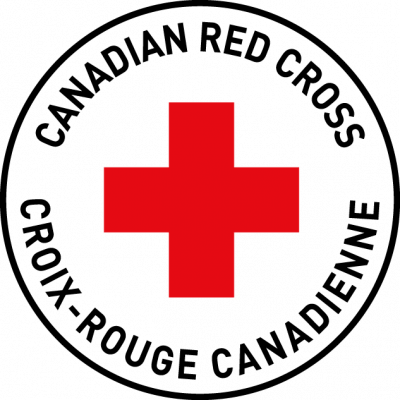 Intermediate UI Web Developer
Canadian Red Cross
in Toronto, ON
Intermediate UI Web Developer Type of Contract
:1 Year Maternity Leave Cover Contract Full-time
Location:
Toronto, ON, Canada
Salary range:
$72,000 - $86,632
An iconic brand and one of the most inspirational not-for-profit organizations on this planet - The Canadian Red Cross (CRC), is seeking an Intermediate UI Web Developer to join our Web development team.
You want to be part of the world's largest humanitarian network? You have a passion for helping others, and want to work with other dedicated individuals? By applying, you are taking a big first step to be part of an exciting organization that makes a huge difference in the lives of Canadians here at home and abroad. What are you waiting for?
At the Canadian Red Cross, we help people and communities in Canada and around the world in times of need and support them in strengthening their resilience. We are committed to having an accessible, diverse, and inclusive work environment where people with all abilities, ethnicities, gender identities and expressions, nationalities, religions, and sexual orientations can reach their full potential. All qualified persons, particularly Indigenous peoples, persons with disabilities, ethnic minorities, visible minorities, women, veterans, and others who share our values and contribute to fostering an inclusive and diverse workplace are encouraged to apply.
We are looking for an Intermediate UI Web Developer, who will help build, test, modernize and maintain their online digital philanthropy site and platform in collaboration with the Web development team and the design, copy and content teams. You will contribute to the continuous integration of unit test covered code. They will work on the design, development, testing and maintenance of the Canadian Red Cross digital programs and help in the continued evolution of our flagship site, redcross.ca.
As an Intermediate UI Web Developer, you will:
Help develop and maintain redcross.ca, crioxrouge.ca, campaign microsites, and other digital platforms as required
Help develop and maintain UI interactions and layouts for UX intensive, enterprise Web applications in a .NET environment (webforms / MVC) that use a CMS or in 3rd party platforms where sites or web applications may be hosted

Collaborate and work in an agile environment with the design team to deliver the best possible user experience and to update the designs for the webforms templates to MVC templates.

Write high-quality, testable, and re-usable code following industry best practices such as code reviews, unit testing when applicable, etc.

Help create responsive web pages using cross-browser compliant HTML5, CSS3 and JavaScript / jQuery; write client-side unit tests using Jasmine / Jest.

Implement modern web UIs to bring responsive, engaging, and intuitive webpages to life and d evelop interactive experiences in microsites that function in cross-browser, cross-device environments

Participate in the software development life cycle from task estimation, prototyping, software implementation, testing and maintenance.

Employ source control in Git, using branching & merging/rebasing and pull requests.

Provide support to new and established systems in the Digital Marketing team
Troubleshoot production issues with team members to identify and address problems; help identify risks to the organization's web systems and advise on mitigation;c onfigure applications to ensure they are meeting business needs.

Work with the development team to provide ongoing creation, maintenance and support for any mobile apps, web apps and web systems to ensure data quality, security and standards are being met so they are stable, secure, and compliant

Help establish and maintain WCAG 2.0/2.1 AA AODA enterprise compliance
Run occasional AODA audits on all CRC sites/portals as requested to identify accessibility issues to correct; b e the source of knowledge on AODA/WCAG for the CRC enterprise, responding to questions and requests from the other channels / hubs / departments

Help write concise technical documentation for new and enhanced front-end UI/UX features and solutions.

What we are looking for :
The minimum qualification for this job is a post-secondary degree or diploma in website design & development

4+ years of experience in responsive web development using HTML / HTML5, CSS / CSS3 including Media Queries and JavaScript / jQuery, CSS frameworks such as Bootstrap or Foundation

CSS generators (LESS / SASS),c lient-side unit testing with Jasmine / Jest

Design skills such as active HTML prototyping, wireframe mock-ups and working with PSDs (photoshop) and style guides

Experience auditing and implementing AODA compliance (WCAG 2.1 AA standard) for websites, microsites and 3rd party hosted web applications

Strong communication skills - ability to explain technical UI / UX and accessibility concepts to designers, support, and UX developers

Experience working in an Agile development environment (stand-ups, sprints and other sprint ceremonies) using processes such as Scrum or Kanban and tools like Jira

Knowledge and experience using a source control system such as Git.

Strong debugging skills combined with an understanding of performance, scaling and latency for a web UI

Nice To Have Skills
Experience working with a .Net CMS such as Kentico, Sitecore, Sitefinity, etc.

Experience with an HTML templating language like handlebars or liquid

Working knowledge of a modern JavaScript framework such as Angular / ReactJS.

Familiarity with ES6, AJAX and GA / GTM;e xperience converting PSD assets to HTML

Working Conditions:
At this time, much of the work is performed "Work from Home", however there is a possibility of moving back into an office environment.

Occasional requirement to work overtime hours, often with short notice.

Domestic travel may be required.

This position requires a successful Canadian criminal record check. The Canadian Red Cross is an equal opportunity employer.

Full vaccination against COVID-19 is mandatory for this position and operation (the CRC will however adhere to its duty to accommodate those who are unable to be fully vaccinated for a reason related to a human right protected ground).
The Canadian Red Cross is an organization guided by our fundamental principles of humanity, impartiality, neutrality, independence, voluntary service,unityand universality. We are committed to providing an inclusive and barrier-free work environment, starting with the hiring process. If you require accommodation measures during any phase of the hiring process, please notify us as soon as possible. All information received in relation to accommodation requests will be kept confidential.
Salary Band:
$72,000 - $86,632