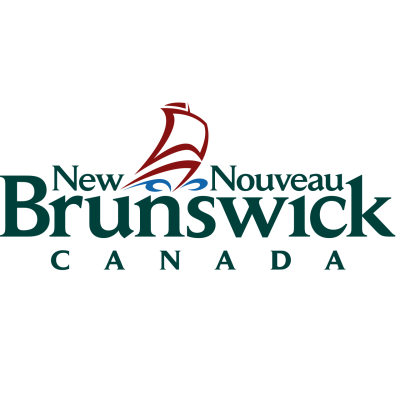 Psychiatric Patient Advocate
Department of Health
in Multiple Locations
Edmundston, NB
|
Campbellton, NB
DEPARTMENT OF HEALTH
PSYCHIATRIC PATIENT ADVOCATE
PAY BAND 4
TEMPORARY OPPORTUNITY
(1 YEAR)
EDMUNDSTON/CAMPBELLTON 
OPEN COMPETITION
The Department of Health is seeking an individual to join the Health Services and Program Division as a Psychiatric Patient Advocate within the Psychiatric Patient Advocate Services team in Edmundston/Campbellton.
Reporting to the Director of the Psychiatric Patient Advocate Services, the successful candidate will be responsible for: informing persons detained or hospitalized involuntarily within a psychiatric facility in New Brunswick or placed on supervised community care orders (SCC) in community under the Mental Health Act of their rights and responsibilities; addressing the concerns of patients with regard to the Mental Health Act; coordinating, preparing the patient/individual and attending Tribunal and Review Board hearings; being called upon to investigate and negotiate as well as to refer cases to outside agency resources if necessary; working collaboratively with professionals, patients, families and other interested persons in order to ensure an appropriate understanding and utilization of the New Brunswick Mental Health Act and, providing community presentations pertaining to the Mental Health Act and it's applications.
ESSENTIAL QUALIFICATIONS: University degree in a social science program or a health related field with a minimum of four (4) years of related work experience in one or more of the following areas: advocacy and representation of individuals; social work or case management. An equivalent combination of education, training and experience may be considered.
Written and spoken competence in English and French is required. Please state your language capability.
Applicants must clearly demonstrate the essential qualifications to be given further consideration. Please ensure that preferred language for assessment is identified on your resume.
ASSET QUALIFICATIONS: Preference may be given to candidates that demonstrate one or more of the following asset qualifications:
Experience working with people suffering from psychiatric disorders;
Knowledge of the Mental Health Act.
Subject to the response to this competition, candidates may be required to demonstrate on their application one or more of the asset qualifications in addition to the essential qualifications in order to be given further consideration.
The following operational requirement is also required: Frequent travel within the province will be required in order to carry out the duties of this position.
BEHAVIOURAL COMPETENCIES: The successful candidate will possess the following behavioural competencies: 
Effective Interactive Communication;
Self-Confidence;
Teamwork and Cooperation.
TECHNICAL COMPETENCIES: The successful candidate will possess the following technical competencies:
Specialized Subject Matter Expertise and Knowledge;
Planning and Organizational skills.
Résumés should be in chronological order specifying education and employment in months and years including part-time and full-time employment.
Salary: $50,128 to $70,070 per annum
We encourage applicants to apply on-line at https://www.ere.gnb.ca/competition.aspx?lang=E&t=Y or by mail at the following address, indicating number DOH-21-0034. This opportunity may be used to fill future vacancies at the same level.
Department of Health
Human Resources
4th floor, 520 King Street
Fredericton, NB E3B 5G8
Telephone: (506) 453-4331
E-mail: HR-RH.DH-MS@gnb.ca
We thank all those who apply however only those selected for further consideration will be contacted.
We promote a scent-reduced environment.
We are an Equal Opportunity Employer
The New Brunswick Public Service: Improving the lives of New Brunswickers every day!