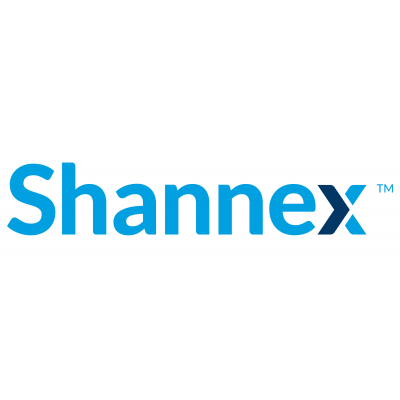 Cook - Temporary Full-Time
Shannex
in Quispamsis, NB
Shannex Incorporated is a leading and innovative provider of senior's accommodation, care and service in the Maritimes and Ontario. Shannex is an expanding organization that currently employs 5000 people. We are on an exciting path of continued growth that will offer outstanding living choices, improved services and exceptional careers.
The future is bright at Shannex. Currently operating five retirement living campuses in New Brunswick, we are continuing to grow with the addition of more campuses in Miramichi, Fredericton North & Moncton NB. To support this growth, we are recruiting individuals who will deliver service and care that reflect our organizational values of Clients First, Improving Quality, Trusted Partnerships and Being Accountable
We are pleased to offer the following exciting new opportunity:
Cook
Temporary Full-Time
Parkland in the Valley
Quispamsis, NB
The Cook is responsible for assisting in the preparation of meals for all service lines including: Retirement Living, Assisted Living and Nursing Home. The Cook is also responsible for assisting in the receiving and inventory of food supplies as well as ensuring safety and sanitation standards are met.
What we offer:

Make a measurable difference in the quality of life for residents and their families at our Parkland in the Valley Retirement Living community located in Quispamsis, NB;
Market Competitive Compensation Plan;
Flexible scheduling (no late nights! latest shift ends 7pm);
Shannex offers a great Health and Dental benefit package, and will match up to 5% of earnings into RRSP;
Free parking onsite;
Walking distance to popular coffee and lunch locations;
Employee Recognition Program;
Ongoing Education & Career Development opportunities that encourage our employees to upgrade their skills;
Supportive Leadership Team that promotes a respectful workplace; encourages team work and values and recognizes our workforce for their accomplishments and contributions;
Team Driven, Collaborative Environment.
What you will do:
Reporting to the Executive Chef, the successful candidate will be responsible for maintaining quality controls to the standard of the Shannex Corporation. Meals are cooked and provided for all three service lines at Parkland in the Valley.
How you will do it:
Consistently ensures food quality, presentation, and service delivery meet established department standards.
Ensures meals are attractive, the correct temperature and portion size, and that service is timely.
Follows production sheets to guide food preparation and assist with cost control.
Assists with preparation of food for special functions e.g. catering, theme dinners to ensure service meets established standards.
Familiarizes self with the specific needs of each client e.g. diet restrictions, allergies and special requests/accommodations.
Ensures completion of required documentation e.g. inventory counts, food and equipment temperature and cleaning checklists, security / lock-up checklists as required.
Assists with the process for checking and receiving of deliveries and inventory control. Ensures all supplies are stored, labelled, and rotated properly.
Completes department audit activities as required.
Participates in the client and employee incident reporting and investigation process as required.
Processes pots, pans, and dishware and maintains sanitation dishwasher and dish sinks according to established cleaning guidelines as required;
Ensures that dress code and appearance are in compliance with the facility policy.
Follows disposal procedures according to established waste management guidelines for organics, paper, plastics, cans/bottles, non-recyclable material, etc.
Ensures kitchen appearance meets established standards for cleanliness and organization.
The above statements describe the general nature and level of work being performed by individuals assigned to this role. This is not intended to be an exhaustive list of all responsibilities and duties required of the successful candidate.
The must haves:
Minimum one (1) year cooking experience;
Excellent time management skills required;
Ability to read & follow detailed recipes/instructions required;
Basic food safety training or other recognized food safety certification;
Demonstrated experience working and communicating with internal and external customers to meet their needs in a polite, courteous, and cooperative manner.
Supplemental Qualifications considered an asset:
First Aid and CPR certification;
Red seal journeyman papers;
Alzheimer's Disease and other Dementia Care Course;
Bilingualism in the French and English languages an asset but not required;
Previous experience in working with the elderly in long-term care or a seniors independent living environment.
Great People is a core value at Shannex based on the belief that our team members are the spirit and foundation of the organization. Shannex is committed to offering the best environment for team members where everyone takes pride in their work and in the organization. Our colleagues are committed to service excellence and are supported with opportunities for personal and professional growth. We are building a culture that supports the balance between work and personal life.
We offer a comprehensive compensation and an attractive benefit plan.
If you are looking for an opportunity to grow your career and make your mark in a rapidly growing organization, please apply.
All applications are kept in strict confidentiality.
Only those candidates selected for an interview will be contacted