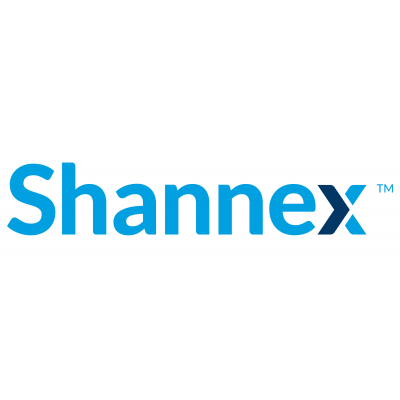 Culinary Aid
Shannex
in Saint John, NB
With approximately 5,000 employees, Shannex RLC Limited is a family-owned Canadian company based in the Maritimes. With over 30 years of experience creating better ways to deliver seniors living and long-term care communities throughout Nova Scotia, New Brunswick and Ontario, Shannex offers a continuum of lifestyle options under our flagship brands Parkland™, Shannex™ and Faubourg du Mascaret.
The future is bright at Shannex. Currently operating five retirement living campuses in New Brunswick, we are continuing to grow with the addition of more campuses in Miramichi, Fredericton North & Moncton NB. To support this growth, we are recruiting individuals who will deliver service and care that reflect our organizational values of Clients First, Improving Quality, Trusted Partnerships and Being Accountable
We are pleased to offer the following brand-new opportunity:
Culinary Aid
Part-Time Permanent (0.8 FTE)
Parkland Saint John
Saint John, NB
Reporting to the Executive Chef, the Culinary Aid is responsible the receiving and inventory of food supplies as well as ensuring safety and sanitation standards are met and to prepare the plates for service.
We offer:

Comprehensive compensation package
Eligible for benefits from date of hire;
free on-site parking;
Corporate rebate program;
RRSP program;
Opportunities for growth & education
Flexible scheduling
Key Duties & Responsibilities
:
Consistently ensures food quality, presentation, and service delivery meet established department standards. Ensures meals are attractive, the correct temperature and portion size, and that service is timely.
Follows production sheets to guide food preparation and assist with cost control.
Familiarizes self with the specific needs of each client e.g. diet restrictions, allergies and special requests/accommodations.
Assists with the process for checking and receiving of deliveries and inventory control. Ensures all supplies are stored, labelled, and rotated properly.
Participates in the client and employee incident reporting and investigation process as required.
Processes pots, pans, and dishware and maintains sanitation dishwasher and dish sinks according to established cleaning guidelines as required.
Follows disposal procedures according to established waste management guidelines for organics, paper, plastics, cans/bottles, non-recyclable material, etc.
Reports dish breakage and follows the procedure for disposal.
Reports areas and equipment in need of repair to the maintenance department.
Ensures kitchen appearance meets established standards for cleanliness and organization.
Requirements Include
:
High School diploma or equivalent education;
Minimum of one year cooking experience;
Bilingual in English and French an asset;
Basic food safety training or other recognized food safety certification;
Shannex is committed to offering the best environment for employees where everyone takes pride in their work and in the organization. Our staff are committed to service excellence and are supported with opportunities for personal and professional growth. We are building a culture that supports the balance between work and personal life.
If you are looking for an opportunity to grow your career and make your mark in a rapidly growing organization, please apply,
All applicants will be kept in strict confidence.
We thank all applicants for their interest, however those selected for an interview will be contacted