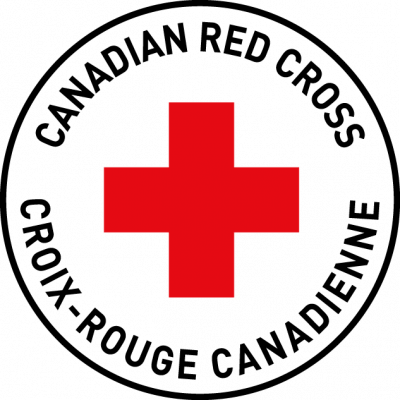 Registered Nurse - Licensed Practical Nurse - Registered Practical Nurse
Canadian Red Cross
in Ottawa, ON
Title:
Nurse - All clinical profiles
Location:
Across Canada
Type of contract:
Casual
An iconic brand and one of the most inspirational not-for-profit organizations on this planet - The Canadian Red Cross (CRC), is seeking Nurses to join our emergency response operation team.
You want to be part of the world's largest humanitarian network? You have a passion for helping others, and want to work with other dedicated individuals? By applying, you are taking a big first step to be part of an exciting organization that makes a huge difference in the lives of Canadians here at home and abroad. What are you waiting for?
At the Canadian Red Cross, we help people and communities in Canada and around the world in times of need and support them in strengthening their resilience. We are committed to having an accessible, diverse, and inclusive work environment where people with all abilities, ethnicities, gender identities and expressions, nationalities, religions, and sexual orientations can reach their full potential. All qualified persons, particularly Indigenous peoples, persons with disabilities, ethnic minorities, visible minorities, women, veterans, and others who share our values and contribute to fostering an inclusive and diverse workplace are encouraged to apply.
Reporting into the Roster Manager/Partnered Health Institution and under the technical leadership of the Health in Emergency clinical Subject Matter Experts (SME), Nurses may deploy to different clinical care settings in their province and/or across Canada.
Nurses will be asked to deploy to clinical settings based upon operational demand and will be matched to sites according to their clinical profile/experience. We currently have operations in public health (e.g. vaccination, swabbing, contact tracing), community/primary care, long-term care, acute care(medical/surgical), emergency room and critical care.
Contract type - This is a casual Rapid Responder role. This means that in a year, ideally within the first 3 months, you would need to provide at least 2-4 consecutive weeks of availability during which you could either be deployed or put on standby.
*Please note that due to our current operational demands, if selected and once all onboarding requirements are met, you may be put on paid standby immediately based on your availability within the next 3 months
As a Nurse, you will:
Practice in accordance with the care standards of professional practice as outlined by your relevant provincial college of nursing regulatory body

Provide clinical support to the Covid-19 response in accordance with the clinical setting deployed to

Perform ongoing public health and/or clinical care duties, with the support of the multi-disciplinary team, to clients with a variety of illnesses/diseases

Follow processes and regulations as per local health authority guidance including, but not limited to, informed consent, infection control and correct documentation

What we are looking for:
Licence in nursing (RPN/LPN/RN/NP) with a minimum of 1-year full-time equivalent post qualification clinical experience.

Current active licensure in good standing with a Canadian provincial college of nursing regulatory body

Active health care provider with a minimum CPR - level C

To be considered for critical care nurse position, you will also need:


A minimum of 1 year's full-time equivalent experience working directly in a critical care setting (ICU/CCU/PICU/NICU) within the previous three years and active CPR and ACLS certification (CRC can refund costs of renewing an ACLS licensure)

Post graduate Critical Nursing Certificate/diploma is preferred


Fluency in English; for Quebec, fluency in French is required. Bilingual is preferred.

Knowledge of IPC / PPE, particularly with regard to the COVID-19 Pandemic

Strong communication, diplomacy, and interpersonal skills for work in a multi-cultural, multi-disciplinary context

Demonstrated leadership, critical thinking, interpersonal and communication skills to assume in charge responsibility to function independently

Ability to travel on short notice, when available, to other destinations within the province and potentially across Canada, a valid provincial driver's license and a successful Canadian criminal record check with vulnerable sector screening is required

Highly conscientious, technical, and able to perform ongoing monitoring in accordance with strict protocols and procedures

May be required to alternate between day/evening/night shifts, including weekdays and weekends and also long hours of work in demanding context, may be required to work 12-hour shifts

Working Conditions:
These surge-support clinical positions may be difficult and demanding both physically and psychologically

The ability to work in a high risk, fluid, and evolving situation may be required, as is the ability to work in stressful long hours and often ambiguous conditions

Ability to travel to remote communities on small commuter planes/propeller aircraft (e.g. Maximum 10 passengers) that require physical agility to board

Ability and willingness to reside in basic accommodations.

Full vaccination against COVID-19 is mandatory for this position and operation (the CRC will however adhere to its duty to accommodate those who are unable to be fully vaccinated for a reason related to a human right protected ground).

The Canadian Red Cross is an organization guided by our fundamental principles of humanity, impartiality, neutrality, independence, voluntary service, unityand universality. We are committed to providing an inclusive and barrier-free work environment, starting with the hiring process. If you require accommodation measures during any phase of the hiring process, please notify us as soon as possible. All information received in relation to accommodation requests will be kept confidential.
#COVID19
Salary Band:
$23.50 - $51.00