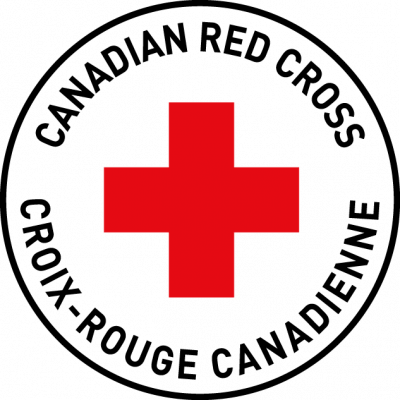 Learning Management System Administrator
Canadian Red Cross
in Ottawa, ON
Title:
Learning Management System Administrator
Location:
Canada wide
Type of contract:
Temporary Full Time (12 month)
Salary band:
$47,860 - $59,825
The Canadian Red Cross, part of the world's largest humanitarian network, is hiring a Learning Management System Administrator
Do you have a passion for helping others and want to work with other dedicated individuals? Find out if this role is for you now.
We help people and communities in Canada and around the world in times of need and support them in strengthening their resilience. We are committed to having an accessible, diverse, and inclusive work environment where people with all abilities, ethnicities, gender identities and expressions, nationalities, religions, and sexual orientations can reach their full potential. We encourage all qualified persons particularly Indigenous peoples, persons with disabilities, ethnic minorities, visible minorities, women, veterans, and others who share our values and contribute to fostering an inclusive and diverse workplace to apply.
As a Learning Management System Administrator, you will provide consultative support services in the use and implementation of learning technologies including the Learning Management System (LMS). You will be collaborating with the Manager, Learning and Development (L&D).
As a Learning Management System Administrator, you will:
General
Work closely with the Online Learning Specialist on all digital learning initiatives, priorities and manage access.
Provide support services for the optimal use and application of all online tools (LMS: Moodle, Adobe Connect, Zoom, Survey Monkey etc.) and ensure the proper operation, maintenance, and updates of all online tools.
Train, support, and coach our Pan-Canadian team of LMS sub administrators.
Collaborate with the Online Learning Specialist, IT and other stakeholders to support any required changes/updates by prioritizing bugs and enhancements within development sprints.
Integrate volunteer resources within the scope of responsibilities and act as a peer mentor within your areas of expertise.
Data and Reporting
Ensure all international tech standards are upheld and that all digital tools and supporting documents prioritize accessibility requirements.
Assist with database de-duping and clean up procedures, including data migrations and/or mass data uploads.
User and Content Management
Maintain user logins and permissions levels, assigning them as needed ; and create and manage user structures for the optimal use of all LMS features.
Support implementation, archiving, versioning and tracking of blended learning solutions, learning paths and other learning resources.
What we are looking for:
University degree in a related discipline (e.g. Adult Education, Organization Development, Educational Technologies, Computer Science, Technology and/or an equivalent combination of education, training and experience)
Minimum of 3 years' experience with LMS Administration, Moodle-based online platform/s (preferred) and other technologies/applications including video conferencing tools such as Adobe Connect., Zoom, and Teams.
Excellent interpersonal and communication skills (both written and verbal) in both English and French is imperative.
Technical skills including troubleshooting, and understanding of directory, file structures, and systems with the ability to gain new technical skills quickly.
Excellent data analysis skills and the ability to connect details to high level trends and priorities.
Ability to work collaboratively with all levels of workers and stakeholders across organizational boundaries to analyze needs and translate requirements into optimal digital delivery set up and presentation.
Understanding of programming languages: SQL with an understanding of HTML/CSS.
Strong knowledge and experience of Microsoft Office suite, Share Point, Human Resources Information Systems and Power BI (asset). Fluency with digital learning development tools (e.g. Captivate, Lectora, Photoshop). Experience with Learning Management Systems, usability standards, and quality assurance processes
Working conditions:
This position is a home based/remote position.
Domestic travel may be required.
Ability to deploy within the province and/or Canada for a 2 to 3 week period, as required.
Full vaccination against COVID-19 is mandatory for this position and operation (the CRC will however adhere to its duty to accommodate those who are unable to be fully vaccinated for a reason related to a human right protected ground).
The Canadian Red Cross is an organization guided by our fundamental principles of humanity, impartiality, neutrality, independence, voluntary service, unityand universality. We are committed to providing an inclusive and barrier-free work environment, starting with the hiring process. If you require accommodation measures during any phase of the hiring process, please notify us as soon as possible. All information received in relation to accommodation requests will be kept confidential.
Salary Band:
$47,860 - $59,825