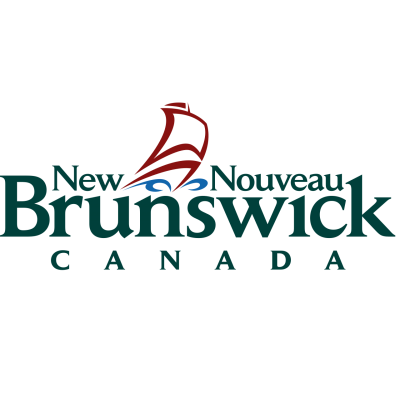 Provincial Mobile Communication Center (PMCC) Operator
Department of Transportation and Infrastructure
in Fredericton, NB
Any candidate not currently employed in the New Brunswick Public Service will need to provide proof of full vaccination against COVID-19, or a valid medical exemption, exempting them from the vaccine, within forty-five (45) calendar days of their commencement date otherwise their employment will cease.
Revised
Department of Transportation and Infrastructure
Provincial Mobile Communication Center (PMCC) Operator
Administrative Services Level 4
CASUAL
Open
Radio Communications Branch
Fredericton
Who we are
The work we do has a positive impact on our communities and helps improve the everyday lives of New Brunswickers. Together, we are over 45,000 New Brunswickers who are passionate problem-solvers, who make a difference and are proud to call New Brunswick home.
The Department of Transportation and Infrastructure's mission is to contribute to New Brunswick's economy and quality of life by providing and supporting sustainable infrastructure that allows for the safe and efficient movement of people, goods and government services to the public. Not only is the department responsible for managing over 18,000 kilometers of provincial highways, it also manages the planning, design and construction of hospitals, schools and other government buildings.
The Radio Communications Branch is responsible for the provision of Radio Communications services for all government departments and agencies. The Branch provides contract management of the New Brunswick Trunked Mobile Radio (NBTMR) system, the province's P25 Digital Public Safety Grade Radio System. The NBTMR provides mission critical services to various Provincial/Federal and Municipal stakeholders.
What you will do
Operating from a highly secure centre and reporting to the Shift Supervisor, the PMCC Mobile Communication Operator's responsibilities include but are not limited to:
Answering and assessing incoming calls through effective communication with callers requesting emergency and non-emergency assistance;
Providing accurate and timely information to the public and several organizations at all levels of government during stressful situations;
Accessing and relaying highly sensitive and restricted information to authorized personnel and/or Public Safety Officers;
Coordinating interoperable radio connection during multi agency events with NB 911 and Public Safety Agencies; 
Receiving and responding to inquiries, incident notifications and complaints from the public;
Retrieving and recording information from multiple communication and technology systems;
Maintaining up-to-date information on NB 511 Road condition information systems.
Work environment
Office location: 1050 College Hill Road, Fredericton
Open 24/7, 365 days per year -Operators are required to work various shifts on both a scheduled and on call basis
Highly secure centre with security cameras and swipe card access
You will be part of the Branch's emergency response team which is mobilized during times of emergencies and extreme weather events. You must have the ability to report to the Fredericton regional radio office within one (1) hour of being called.
We promote a scent-reduced environment.
Who you are
Key behavioural competencies
Analytical Thinking/Judgment
Concern for Order
Effective Interactive Communication
Flexibility
Integrity
Teamwork and Cooperation.
Essential qualifications
Graduation from high school or GED
Plus, a minimum of a one (1) year post-secondary diploma in a related field
Minimum of five (5) years' experience in customer service such as a high-volume contact centre, dispatching or exposure to Public Safety Environments is preferred
Proficient use of multiple computer programs and telephone
Candidates who make it to the final stages of the competition will be required to obtain Secret Security Level Clearance
An equivalent combination of education, training and experience may be considered.
Written and spoken competence in English and spoken competence in French is required. Please state your language capability.
Applicants must clearly demonstrate the essential qualifications to be given further consideration.
Résumés should be in chronological order specifying education and employment in months and years including part-time and full-time employment. 
Please ensure that your preferred language of assessment is identified in your résumé.
Any candidate not currently employed in the New Brunswick Public Service will need to provide proof of full vaccination against COVID-19, or a valid medical exemption.
Asset Qualifications
Dispatcher experience
Customer service experience
Subject to the response to this competition, candidates may be required to demonstrate on their application one or more of the asset qualifications in addition to the essential qualifications inorder to be given further consideration.
The Department of Transportation and Infrastructure offers:
Meaningful work and the opportunity to support New Brunswickers in times of need.
Opportunities for career growth, professional development and training. 
Comprehensive benefits package which includes paid vacation, Health and Dental Plan, Life Insurance, Long Term Disability and the Public Service Shared Risk Pension Plan.
Free access to Employee and Family Assistance Program (EFAP) and services.
SALARY: $1,644.00 to $1,997.00 bi-weekly, based on 36.25 hours per week
Providing a safe workplace for all. Your health and safety are important to us. GNB has implemented preventative measures across the organization to ensure your health and safety.
How to apply?
We encourage applicants to apply on-line, by e-mail to dti.competitions@gnb.ca or by mail at the following address indicating competition number 2021-D31-01. This opportunity will be open until filled. This competition may be used to fill future vacancies at the same level.
Department of Transportation and Infrastructure
Human Resources Branch
P. O. Box 6000, Fredericton NB E3B 5H1
Telephone: (506) 453-3939
We thank all those who apply, however, only those selected for further consideration will be contacted.
Equal Opportunity Employer
We are an Equal Opportunity Employer. We are committed to building a workforce that reflects the diversity of our communities in which we live and serve. We encourage and support applications from Aboriginals, persons with disabilities, and members of visible minority groups. Candidates registered with the Equal Employment Opportunity Program and veterans, who are among the most qualified, will be given preference at the time of selection.
Let's connect. You belong here.