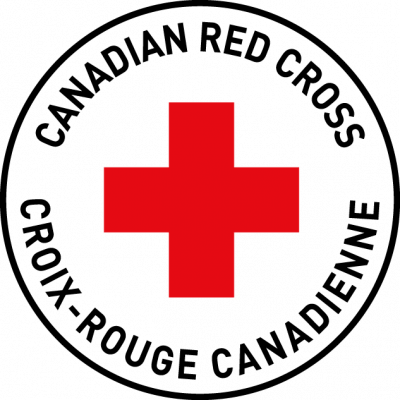 Emergency Care Worker
Canadian Red Cross
in Multiple Locations
Title:
Emergency Care Worker
Location:
New Brunswick, Saskatchewan, Quebec, Manitoba
Type of contract:
Rapid Responder
Duration:
To be defined
Requirements:
Availability to be deployed in an emergency or relief/recovery operation.
Availability:
Minimum of 4 consecutive weeks, full-time
Mobility:
Province-wide or Canada-wide
The Canadian Red Cross, part of the world's largest humanitarian network, is hiring an Emergency Care Worker.
We help people and communities in Canada and around the world in times of need and support them in strengthening their resilience. We are committed to having an accessible, diverse, and inclusive work environment where people with all abilities, ethnicities, gender identities and expressions, nationalities, religions, and sexual orientations can reach their full potential. We encourage all qualified personsparticularly Indigenous peoples, persons with disabilities, ethnic minorities, visible minorities, women, veterans, and otherswho share our values and contribute to fostering an inclusive and diverse workplace to apply.
Do you have a passion for helping others and want to work with other dedicated individuals? Find out if this role is for you now.
As an Emergency Care Worker, you will work in collaboration with the Roster as a vital member of the CRC response team, and will employ a client-centred approach to assist beneficiaries. A fundamental component of this role is to foster mutual safety, a trusting connection and rapport through collaboration, communication, mutual understanding, and respect.
As an Emergency Care Worker, you will (as per the assigned operation):
Support Canadian Red Cross through a wide variety of operations that include but are not limited to Long Term Care, COVID19 testing and vaccination sites, U.S.-Canada border operations, Wildfire sites, amongst others.
Responsibilities will differ depending on the response. Under the guidance of CRC onsite leadership and facility staff, support services may include:
Site Activities: Assist in the setup, running and/or closing of a service within a vaccination clinic, long-term care (LTC) facility, border sample collection site, reception centre, shelter or another site as directed by the supervisor, based on the CRC Standards and Guidelines.

Safety & Well-Being: Safety checks. Recognize and report risks/hazards and perform all tasks in a manner that promotes health and safety and reduces the risk of injury to self and others. Routinely observe residents for changes in behaviour and general condition.

Reporting and Documentation: Complete the required documentation of care activities, shift handovers, and daily debriefs (written and/or electronic). Report any and all incidents/situations related to the safety, health and well-being of others.

Communication: Punctually participate in and contribute to planned internal briefings, as well as communicate and report on progress to the supervisor.

The main deployment for this position will be on Long-term Care Facilities (LTC), and additional responsibilities may include:
Socialization & Engagement: Reduce loneliness and support emotional well-being through light-hearted conversation, music, reading, puzzles/cards, and other activities.

Nutrition Support: Encourage hydration and nutrition through the delivery of meals and snacks, opening packages and lids, tray set up and ensuring water is available to residents. Inform care team of residents that require assistance with feeding. Feeding residents is prohibited.

Organization & Light Cleaning: Tidy client's personal space, wipe down/disinfect frequently touched surfaces such as bedside table, handrails, door and drawer handles/knobs, walker, wheelchair, etc. Change linen/making beds, distribute fresh linens such as sheets, towels, blankets, etc.

What we are looking for:
1-3 years experience in customer service, community development, casework or social services; or a suitable combination of education and experience is preferred.

A High School diploma is required

Excellent communication skills with fluency (speaking, reading and writing) in English is essential; fluency in French is an asset.

Able to travel within the province and potentially within Canada is desired

Passion, interest and ability to work with people in need many of whom may be seniors. Some awareness of the impacts of dementia.

Experience as a volunteer, in an emergency or client care environment and/or knowledge of Red Cross is a definite asset

Ability to effectively execute assigned tasks in a high-pressure environment

Must be sensitive and empathetic to the needs of the beneficiaries and able to communicate and engage confidently

Able to foster a trusting connection and work as part of a team through collaboration, communication, mutual understanding and respect

Ability to work independently with minimal supervision, demonstrate initiative

Working Conditions:
This position requires a satisfactory Canadian criminal record reference check and a satisfactory vulnerable sector check or Enhanced Police Information Check

Depending on the operation, specific roles are required to pass confidential Health Screening and COVID testing

The majority of work will be performed in a fast-paced, changing environment with strict infection control practices, including the requirement to wear PPE.

Full vaccination against COVID-19 is mandatory for this position and operation (the CRC will however adhere to its duty to accommodate those who are unable to be fully vaccinated for a reason related to a human right protected ground).
The Canadian Red Cross is an organization guided by our fundamental principles of humanity, impartiality, neutrality, independence, voluntary service,unityand universality. We are committed to providing an inclusive and barrier-free work environment, starting with the hiring process. If you require accommodation measures during any phase of the hiring process, please notify us as soon as possible. All information received in relation to accommodation requests will be kept confidential.
COVID19
Salary Band:
$21.45 - $25.02