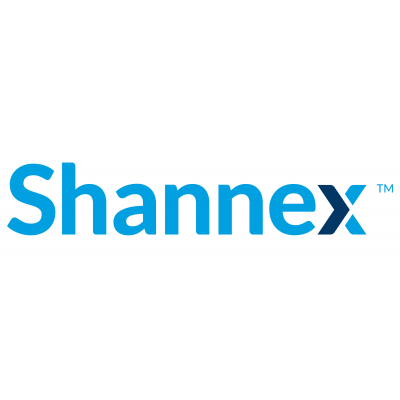 Heavy Duty Housekeeper - Nights
Heavy Duty Housekeeper - NightsPart-Time Position Available (0.6 FTE)Canterbury Hall, Parkland RiverviewRiverview, New Brunswick
Shannex is a family-owned Canadian company with over 30 years of experience creating better ways to deliver seniors living and long-term care communities throughout Nova Scotia, New Brunswick, and Ontario, Shannex offers a continuum of lifestyle options under our flagship brands Parkland™, Shannex™ and Faubourg du Mascaret. We are more than place to live or work - we are a community of people and friendships where the focus is on living well in the place residents call home.
Who You Are...
Our successful Overnight Heavy Duty Housekeeper candidate has a high level of initiative for and commitment to completing housekeeping assignments efficiently and in a warm, friendly and customer-service-oriented manner. You have the ability to do extensive standing, walking, squatting, kneeling and moving of light and heavy objects and you can demonstrate experience working and communicating with internal and external customers to meet needs in a polite, courteous, and cooperative manner. You have a High School diploma or equivalent education have oral and written communication skills in English. You are able to work independently with minimal supervision and can safely use chemical cleaning agents and equipment. Previous housekeeping experience is an asset, as is First Aid and CPR certification. Ability to work overnight, shifts are
11pm-7am
.
What you will do...
Under the direct supervision of the Facility Maintenance Manager, the Heavy-Duty Housekeeper performs housekeeping and basic maintenance functions in Canterbury Hall. You will provide attentive housekeeping service to our residents and demonstrate your passion for working for seniors; you are dedicated to maintaining a clean and safe environment throughout our residence.
Our expectations of you...
Thoroughly clean common areas including lobbies, hallways, and stairwells
Follow the regular cleaning schedule; tasks include sweeping, mopping, dusting, vacuuming, cleaning and sanitizing kitchens and bathrooms.
Clean rooms vacated by residents and prepare rooms for incoming residents;
Collect refuse from residents' rooms and dispose of this refuse in accordance with set procedures;
Clean and restock housekeeping cart; notifying the Housekeeping Supervisor when housecleaning supplies are low;
Report malfunctions in equipment and repairs needed Facility Maintenance Manager;
Promote safety culture by continuously working safely including but not limited to identifying and reporting hazards, following safe work practices and procedures, wearing personal protective equipment, supporting others to work safely and completing safety education.
Commit to work a variety of shifts, including day, evening and weekend shifts.
Works with a variety of operating systems.
Demonstrates exceptional customer service and communication skills.
What we offer...
Additional earning opportunities through our employee incentive program
Continuous opportunities for personal and professional development in an ever-growing company
An opportunity to work with Great People
A role where you can contribute to independent luxury living using your exceptional skills
The ability to make an impactful difference in the quality of life for residents and their families
Comprehensive compensation package which recognizes your experience and contributions
Benefits and RRSP program (for full-time and part-time employees)
Exceptional training and teamwork-oriented work environment
"Great People Striving for Great Things" is one of the pillars of our Strategic Plan. Parkland Lifestyle Residences is committed to offering the best environment for employees where everyone takes pride in their work and in the organization. Our staff are committed to service excellence and are supported with opportunities for personal and professional growth. We are building a culture that supports the balance between work and personal life.
If you are looking for an opportunity to grow your career and make your mark in a rapidly growing organization we encourage you to apply today.