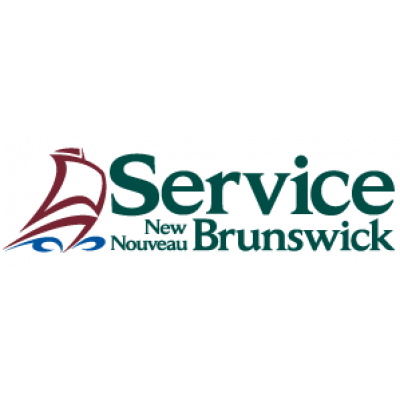 Administrative Assistant/Receptionist
Service New Brunswick
in Saint John, NB
Service New Brunswick
Administrative Assistant/Receptionist
Administrative Services Level 3
Open Competition
R85-2021/22-366
Saint John
Service New Brunswick is seeking a dynamic and accomplished individual for the role of Administrative Assistant/Receptionist in Saint John.
Reporting to the Vice President of Health Services, the successful candidate will be responsible to provide administrative support to Health Services senior leaders throughout the province. The successful candidate will be required to consistently adapt to changing priorities, issues, and requests. They will also work independently using sound judgment and discretion at all times. Responsibilities will include, but are not limited to:
Greeting, registering and directing all visitors to the appropriate meeting room or individual;
Corresponding and coordinating with contacts of both Regional Health Authorities (Horizon and Vitalité);
Supporting administrative needs of senior operation leaders;
Formatting and proofreading correspondence;
Financial tracking and invoicing;
Reporting of key performance indicators and updating the dashboard;
Processing of incoming and outgoing mail;
Answering telephone and e-mail inquiries;
Booking virtual meeting or physical rooms and boardrooms for staff; as well as equipment required for meetings;
Maintaining office equipment, workstation inventory and office supplies;
Coordinating telecom (landline and mobility), travel expenses, and translation requests functions;
Coordinating security, building access, and parking passes;
Coordinating vehicle management, including the distribution of insurance and gas cards to asset holders, as well as reviewing fuel reports and sharing with each asset holder.
Please ensure that you indicate the competition number R85-2021/22-366 when applying.
ESSENTIAL QUALIFICATIONS: High School graduation supplemented by a one-year post-secondary diploma in a related field and a minimum of three (3) years related experience. Demonstrated skills/experience in MS Office Suite (Outlook, TEAMS, Word, Power Point and Excel) is required.
An equivalent combination of education and experience may be considered.
Written and spoken competence in English and French is required. Please state your language capability.
Applicants must clearly demonstrate the essential qualifications to be given further consideration. Please state your language capability on your application and ensure that preferred language for assessment is clearly identified.
OPERATIONAL REQUIREMENTS: The following operational requirement(s) is also required:
Candidates will be required to undergo Criminal History Clearance prior to appointment.
BEHAVIOURAL COMPETENCIES: The successful candidate will possess the following behavioural competencies:
Client Service Orientation
Effective Interactive Communication
Teamwork and Cooperation
Concern for Order
Results Orientation
TECHNICAL COMPETENCIES: The successful candidate will possess the following technical competencies:
Planning and Organizing Skills
Ability to use office technology, software and applications
Records and Information Management
Resumes should be in chronological order specifying education and employment in months and years including part-time and full-time employment.
Salary: $1,472 bi-weekly to $1,785 bi-weekly - Administrative Services Level 3 - Administrative Assistants, Clerical and Regulatory, Office, Data Processing and Duplicating Equipment Operation
We encourage applicants to apply on-line by clicking here or by mail at the following address by September 28, 2021, indicating competition number R85-2021/22-366.
Service New Brunswick
Human Resources
Lincoln Place
P. O. Box 6000
Fredericton, NB E3B 5H1
Telephone: (506) 457-3580
We thank all those who apply, however, only those selected for further consideration will be contacted.
PLEASE NOTE: As of September 7, 2021, any candidate not currently employed in the New Brunswick Public Service will need to provide proof of full vaccination against COVID-19 (or a valid medical certificate exempting them from the vaccine)
Candidates registered with the Equal Employment Opportunity Program and veterans, who demonstrate they are among the most qualified, shall be given preference at the time of appointment.
We promote a scent-reduced environment.
We are an Equal Opportunity Employer.
The New Brunswick Public Service: Improving the lives of New Brunswickers every day!