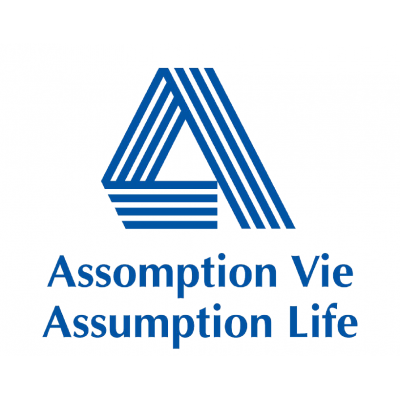 Mortgage Underwriter
Assumption Life
in Moncton, NB
The Mortgage Underwriter is responsible for underwriting and financial analysis to ensure that loan applications represent an acceptable risk for the company.
This person is responsible for maintaining business relationships with commercial and residential mortgage clients.
Responsibilities
Risk Analysis: 
Perform pre-qualification and client assessment activities to determine acceptable risk rating.
Perform various detailed financial analyses such as financial statements, financial ratios, credit reports, etc.
Prepare and present commercial and residential credit files to the various approval committees.
Make recommendations that respect Assumption Life's standards and procedures, as well as applicable laws and regulations. 
Follow up annually to receive and review the financial statements of existing commercial files.
Customer Service:
Develop and maintain a business relationship with existing clients to promote and sell Assumption Life's commercial and residential mortgage services.
Maintain professional relationships with contractors, brokers, lawyers and other professionals.
Participate in networking activities in order to maintain professional relationships.
Respond to the diverse needs of clients, brokers, attorneys, accountants, etc. to ensure quality service.
Qualifications
College or university degree in business administration or related field.
Minimum of 3 years' experience in a financial or related field.
Must have knowledge of financial accounting and analytical skills in order to analyze financial statements and provide detailed explanations of financial results. 
Possess the ability to actively listen to clients in order to understand the details of their projects.
Must be able to clearly and concisely present to clients the various financing options available to them. 
Must have the ability to render sensitive information in a respectful manner and in terms that are accessible to the client's understanding.
Must be able to provide a trusted service to the client that allows them to feel heard and respected.
Keep up with the mortgage industry and market trends in order to understand and analyze our product offerings to the competition.
Knowledge of the Canada Mortgage and Housing Corporation (CMHC) regulations is an asset.
Work With Us
The opportunity to be part of a dynamic and high-performing team that adheres to the following values: leadership, collaboration, trust and commitment.
Training and development opportunities.
A comprehensive benefits package including a competitive salary, bonus, pension and benefits.
A dynamic location in downtown Moncton.
One paid day of volunteer work.
A gym located in the building.