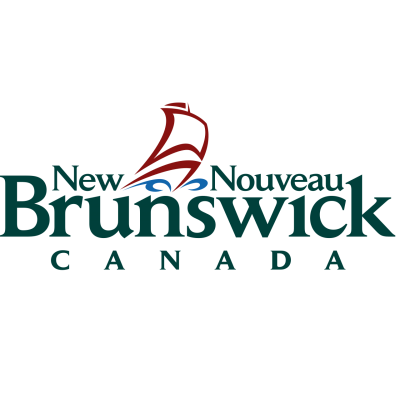 Junior Enforcement Officer (ASL4)
Department of Justice & Public Safety
in Fredericton, NB
Junior Enforcement Officer (ASL4)
Department of Justice and Public Safety
Office of Support Enforcement
Open Competition
Who we are
The OSE is accountable for the province wide collection of child and spousal support payments on behalf of New Brunswick families. It disburses these funds to the support recipients and takes enforcement action against defaulting payers when the accounts become overdue.
The Department of Justice and Public Safety is seeking motivated individuals to join the Office of Support Enforcement (OSE) as Junior Enforcement Officers in Grand Falls.
What you will do
As a member of the OSE, the successful candidates will provide collection services for default family support payments. They will be responsible for monitoring and managing compliant files, preparing calculations, issuing entry level enforcement actions and maintaining long-term relationships with OSE clients and any related duties as assigned by the Team Lead and/or the Manager of Operations.
Who you are
Your attitude, skills and interests are just as important as your area of study. We are looking for diverse backgrounds that bring a combination of the following:
Key Behavioral Traits
The successful candidate will possess the following behavioral competencies:
Analytical thinking/ judgment;
Effective interactive communication;
Client service orientation;
Self-control and stamina;
Integrity;
Concern for Order.
Need to have (essential skills and qualifications)
High School Diploma or GED;
Successful completion of one (1) year post-secondary education in a related field;
Minimum of five (5) years related work experience;
Minimum of one (1) years must be in a financial, accounting, enforcement, or legal environment;
An equivalent combination of training and experience may be considered.
Written and spoken competence in English and French is required for some positions, other positions require written and spoken competence in English. Please state your language capability.
Candidates must demonstrate on their applications how they have acquired the education and experience for this position. Your résumé should be in chronological order specifying education and employment in months and years including part-time and full-time employment.
OPERATIONAL REQUIREMENTS:
PLEASE NOTE As of Sept 7, 2021, any candidate not currently employed in the New Brunswick Public Service will need to provide proof of full vaccination against COVID-19 (or a valid medical certificate exempting them from the vaccine) in order to receive a job offer.
Wage
$1,644 to $1,997 bi-weekly, depending on education and experience.
What can GNB offer you?
Comprehensive benefits package and the Public Service Shared Risk Pension Plan; 
Opportunities for professional development and training; 
Free access to Employee and Family Assistance Program (EFAP) and services;
Additional benefits based on collective agreement where applicable.
Providing a safe workplace for all. Your health and safety are important to us. GNB has implemented preventative measures across the organization to ensure your health and safety.
How to apply
We encourage applicants to apply on-line at www.ere.gnb.ca, by mail at the following address or by email at HRcompetitions.concoursRH@gnb.ca by September 18, 2021 indicating competition number R78-2021-22-602.
This competition may be used to fill future vacancies at the same level.
Department of Justice and Public Safety
Human Resource Services
Marysville Place 20 McGloin St., 3rd Floor
P.O. Box 6000
Fredericton, NB E3A 5T8
Tel: (506) 453-2719
We thank all those who apply, however, only those selected for further consideration will be contacted.
Equal Opportunity Employer
We are an Equal Opportunity Employer. We are committed to building a workforce that reflects the diversity of our communities in which we live and serve. We encourage and support applications from Aboriginals, persons with disabilities, and members of visible minority groups. Candidates registered with the Equal Employment Opportunity Program and veterans, who are among the most qualified, will be given preference at the time of selection.
Let's connect. You belong here.