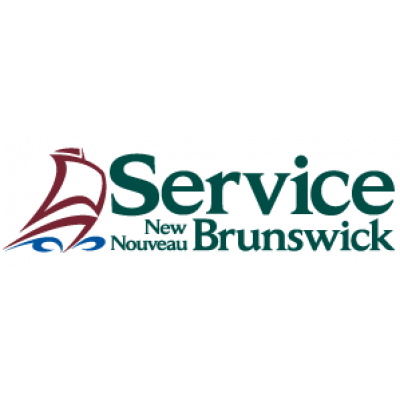 Casual Payroll and Benefit Officers
Service New Brunswick
in Fredericton, NB
Service New Brunswick
ASL 3 / Casual Payroll and Benefit Officers
R85-2020/21-575
Open
Fredericton
Service New Brunswick is seeking individuals to join our team as Payroll and Benefit Officers in Fredericton for current and future casual opportunities.
As a member of the Payroll and Benefits team, you will be responsible for processing pay and benefits for GNB employees. Key responsibilities of this position are:
preparing, triaging and processing various aspects of payroll on a bi-weekly basis while adhering to processing deadlines
calculating pay adjustments in accordance with the Collective Agreements, Management and NonUnion Policies and Canada Revenue Agency compliance
verifying and reconciling of bi-weekly payrolls to ensure accuracy of input into the Payroll System
communicating with departments and outside agencies, including responding to inquiries from employees by phone and/or in writing
other duties as assigned
Please ensure that you indicate the competition number R85-2020/21-575 when applying.
ESSENTIAL QUALIFICATIONS: High School Diploma or equivalent, supplemented by a post-secondary diploma, and a minimum of three (3) years of related work experience in compensation and benefits administration and/or accounting and finance fields. Subject to the response, an equivalent combination of education, training and experience may be considered.
Some positions require written and spoken competence in French and English. Others will require written and spoken competence in English only. Please state your language capability.
Applicants must clearly demonstrate the essential qualifications to be given further consideration. Please state your language capability on your application and ensure that preferred language for assessment is clearly identified.
ASSET QUALIFICATIONS: Preference may be given to candidates that demonstrate:
Professional designation from the Canadian Payroll Association
Experience with Human Resources Information System (HRIS)
Experience with Oracle Payroll & Benefits
Experience with JD Edwards or Meditech Payroll System
Subject to the response, candidates may be required to demonstrate on their application one or more of the asset qualifications in addition to the essential qualifications to be given further consideration.
OPERATIONAL REQUIREMENTS: The following operational requirement(s) is also required:
Candidates will be required to undergo Criminal History Clearance prior to appointment.
BEHAVIOURAL COMPETENCIES: The successful candidate will possess the following behavioural competencies:
Analytical Thinking/Judgment
Client Service Orientation
Effective Interactive Communication
Teamwork and Cooperation
TECHNICAL COMPETENCIES: The successful candidate will possess the following technical competencies:
Ability to use Office Technology, Software and Application
Planning and Organizing Skills
Knowledge of Applicable Legislation and the Departments' Policies and Procedures
Résumés should be in chronological order specifying education and employment in months and years including part-time and full-time employment.
Salary: $38, 272- $46,410 annually. Administrative Services Level 3 - Administrative Assistants, Clerical and Regulatory, Office, Data Processing and Duplicating Equipment Operation
We strongly encourage you to submit your application via the online portal https://snb.itacit.com/itacit-career-ui/?&SID=2&CLIENT=73224542677&LANGUAGE=E by using the "Apply" button, to increase the efficiency and maintain a consistent candidate experience. Please ensure your application is complete and indicate competition number R85-2020/21-575.
In the unlikely event that you experience technical difficulties or are unable to complete your application online, you can submit your application documents to hr-rh@snb.ca or by mail at the below address.
Service New Brunswick
Human Resources
850 Lincoln Rd
PO Box 1998
Fredericton, NB E3B 4Z7
Telephone: (506) 457-3580
We thank all those who apply however only those selected for further consideration will be contacted.
PLEASE NOTE: As of Sept 7, 2021 - Any candidate not currently employed in the New Brunswick Public Service will need to provide proof of full vaccination against COVID-19 (or a valid medical certificate exempting them from the vaccine) in order to receive a job offer.
Candidates registered with the Equal Employment Opportunity Program and veterans, who demonstrate they are among the most qualified, shall be given preference at the time of appointment.
We promote a scent-reduced environment.
We are an Equal Opportunity Employer.
The New Brunswick Public Service: Improving the lives of New Brunswickers every day!