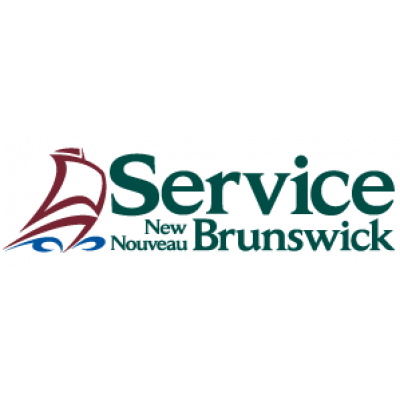 Cartage Driver
Service New Brunswick
in Moncton, NB
Service New Brunswick
Cartage Driver
Casual
Moncton
Open Competition
Service New Brunswick is seeking an individual to join the Laundry and Linen Services Branch within the Health Services Division as a Cartage Driver.
Reporting to the Quality Control & Compliance Manager, the successful candidate will be responsible for the following responsibilities, but are not limited to:
operating a straight truck of three tons or more, equipped with air brakes, to transport goods and materials;
loading and unloading the truck;
transporting carts to sorting area;
cleaning and disinfecting the truck and loading area;
picking up and transporting dangerous goods and bio-hazardous waste; as well as,
maintaining and submitting a driver's log, a fuel consumption log and other information, as well as performing or scheduling maintenance, or repair work on the vehicle.
ESSENTIAL QUALIFICATIONS: The successful candidate must possess:
Graduation from high school or successful completion of G.E.D.
Minimum of one (1) year previous experience operating a truck (one ton or more) for commercial purposes.
Written and spoken competence in English and in French is required.
An equivalent combination of training and experience may be considered.
Applicants must clearly demonstrate the essential qualifications to be given further consideration. Please state your language capability on your application and ensure that preferred language for assessment is clearly identified.
OPERATIONAL REQUIREMENTS:
Variable work schedule which may include working evenings and weekends, as well as travel throughout the province.
Possession of a valid Class 5E New Brunswick Vehicle Operator License with endorsement for air brakes as issued by the Province of New Brunswick OR the equivalent issued by another province. Please attach a copy of your driver's license and a current Driver's Abstract (available from Service New Brunswick) with your application.
Possession of a valid certificate of training in the transportation of dangerous goods and in the use of air brakes. Please attach a copy of your current certificate of training in the transportation of dangerous goods with your application.
Candidates will be required to undergo a Criminal History Clearance prior to appointment.
Resumes should be in chronological order specifying education and employment in months and years including part-time and full-time employment.
Hourly Rate: $ 20.30 - Canadian Union of Public Employees - Local 1190
We encourage applicants to apply online by clicking here, or by mail before September 30, 2021, indicating competition number R85-2020/21-710.
Service New Brunswick
Human Resources
Lincoln Place
P. O. Box 6000
Fredericton, NB E3B 5H1
Telephone: (506) 457-3580
We thank all those who apply however only those selected for further consideration will be contacted.
PLEASE NOTE As of Sept 7, 2021:
Any candidate not currently employed in the New Brunswick Public Service will need to provide proof of full vaccination against COVID-19 (or a valid medical certificate exempting them from the vaccine) in order to receive a job offer.
Candidates registered with the Equal Employment Opportunity Program and veterans, who demonstrate they are among the most qualified, shall be given preference at the time of appointment.
We promote a scent-reduced environment.
We are an Equal Opportunity Employer.
The New Brunswick Public Service: Improving the lives of New Brunswickers every day!