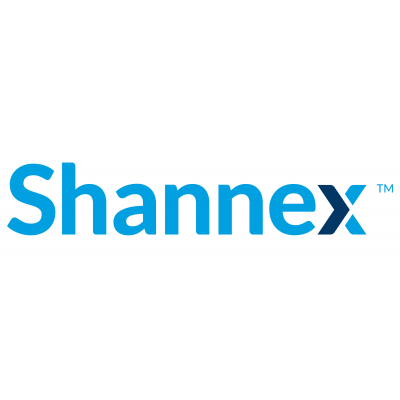 Client Services Assistant (PSW)
With approximately 5000 employees, Shannex RLC Limited is a family-owned Canadian company based in the Maritimes. With over 30 years of experience creating better ways to deliver seniors living and long-term care communities throughout Nova Scotia, New Brunswick, and Ontario, Shannex offers a continuum of lifestyle options under our flagship brands Parkland™, Shannex™ and Faubourg du Mascaret™.
Parkland's newest retirement community located in Miramichi, called Parkland on the River, offers 53 All-Inclusive Lifestyle suites. Located in Douglastown, along the King George Highway, this community features the world-famous Miramichi River as its backdrop. Residents will enjoy daily meal services prepared by our Culinary Team, 24-hour emergency response, and services such as weekly housekeeping & linen, recreation & wellness activities, a concierge, and a chauffeur. Bridgeview Hall, an 81-bed licensed nursing home, is located on the same campus and is connected to a pedway.
We offer:

Comprehensive compensation package
Free on-site parking;
Corporate rebate program;
Access to our Employee and Family Assistance Program;
Meal discounts onsite
Flexible scheduling
Duties & Responsibilities Include:
Located at Parkland on the River, in Miramichi NB, and reporting to the Client Services Manager or designate, Client Services Assistants (CSAs) are part of a professional interdisciplinary team within Shannex. As part of the Client Services Team, the CSA provides non-invasive personal services to residents and supports each resident in their activities of daily living.
Meets the personal needs of each resident according to their individualized plan of service;
Assists residents with hygiene and daily living activities such as bathing, dressing, oral care, skincare, meals, and mobilizing according to the work assignment;
Escorts residents to dining and activities as required;
Assists in the provision of social, spiritual, and intellectual activities for residents;
Administers client medications as assigned under the direction of the Client Services Manager and in accordance with Physician orders following all medication management policies and guidelines;
Collects laundry from resident suites and delivers to the laundry room;
Delivers clean clothing to resident's suite and puts inappropriate dresser/closet or allow the client to put away if they wish. Delivers linen to appropriate linen closets;
Uses microfibers as directed - dust, cleans furniture, counters, shelving, walls, window/door ledges and casings, sinks, toilets, and bathroom facilities. Keep floors clean in the laundry room, residents suites, hallways, elevators, and common areas using appropriate cleaners and microfibers.
Requirements Include:
High School/ GED completion;
Personal/ Home Support Worker Program or equivalent;
Ability to work a schedule of flexible hours and shifts inclusive of days, nights, weekends, and holidays;
Parkland Medication Administration Certificate Program or equivalent, or the ability to successfully complete this training within your probationary period.
Supplemental Qualifications considered an asset:
Previous experience in working with the elderly in long-term care or a senior living environment.
Shannex is committed to offering the best environment for employees where everyone takes pride in their work and in the organization. Our staff are committed to service excellence and are supported with opportunities for personal and professional growth. We are building a culture that supports the balance between work and personal life.
If you are looking for an opportunity to grow your career and make your mark in a rapidly growing organization please apply.
All applicants will be kept in strict confidence.