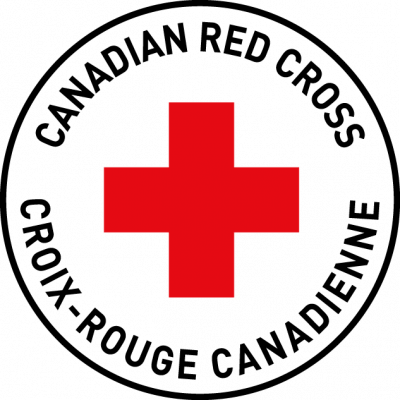 Manager - Case Management Roster
Canadian Red Cross
in Ottawa, ON
Title
: Manager, Case Management Roster (Roster Manager)
Location
: Across Canada (Remote)
Contract type
: Full time, temporary (12 months)
Salary band:
$59,542 - $86,832
An iconic brand and one of the most inspirational not-for-profit organization on this planet - The Canadian Red Cross (CRC), is seeking a Manager, Case Management Roster (Roster Manager) to join our Specialized Recovery Services Team.
You want to be part of the world's largest humanitarian network? You have a passion for helping others, and want to work with other dedicated individuals? By applying, you are taking a big first step to be part of an exciting organization that makes a huge difference in the lives of Canadians here at home and abroad. What are you waiting for?
At the Canadian Red Cross, we help people and communities in Canada and around the world in times of need and support them in strengthening their resilience. We are committed to having an accessible, diverse, and inclusive work environment where people with all abilities, ethnicities, gender identities and expressions, nationalities, religions, and sexual orientations can reach their full potential. All qualified persons, particularly Indigenous peoples, persons with disabilities, ethnic minorities, visible minorities, women, veterans, and others who share our values and contribute to fostering an inclusive and diverse workplace are encouraged to apply.
As a Manager, Case Management Roster (Roster Manager), you will provide the Canadian Red Cross (CRC) support to establish and maintain a case management roster, aligned and ready to fulfil Case Management roles in domestic operations. The Roster Manager operates under the leadership of the Senior Manager, Case Management and is responsible to build and implement processes and tools to identify, orient, mentor and support a strong and capable workforce, as well as monitor deployment experiences in order to capture lessons learned and best practices.
As a Manager, Case Management Roster (Roster Manager), you will:
Establish workforce planning targets for Case Management personnel in collaboration with Specialized Recovery Services, with operations, geographic colleagues, internal stakeholders and in consideration of current and anticipated operations.

Provide technical expertise to attract and select new case management personnel and identify personnel for the roster.

Define case management competencies and readiness requirements to be able to deploy to the field.

With the support of colleagues and experts, lead the development and implementation of engagement, training and capacity building mechanisms for the roster and ensure tracking system is in place to record different required trainings.

Support a positive deployment experience including briefing, debriefing, mentoring, performance evaluation of personnel engaged in operations.

Re-engage with roster members post deployment and integrate feedback from operations into future preparedness activities.

Assess trends, workforce metrics and data pertaining to the roster to inform evaluation of success and areas for improvement.

What we are looking for:
Degree in a related field such as Human Resources, Volunteer Resources, Business, Administration, Social Services or program management.

3 to 5 years of relevant experience in social profit or other sector doing Volunteer Resource Management, Human Resources, Program Management, etc.

Management skills and knowledge of career development, training, performance management and positive engagement.

Computer and numerical literacy, experience working with systems and spreadsheets is required (Proficient in MS Office, Excel, etc.).

Fluency (speaking, reading, and writing) in English is essential; fluency in French is highly desirable.

Strong administrative, computer, project management and communication skills.

Consistently demonstrating professionalism, you show refined analytical, organizational and time management skills.

Experience working in a remote team environment, an asset

Working conditions:
Most of the work is performed in a remote office environment and can be a combination of work within the Canadian Red Cross office and the occasional need for travel

Travel within Canada may be required

Please note that there is no relocation package for this position

This position requires a successful Canadian criminal record check

Full vaccination against COVID-19 is mandatory for this position and operation (the CRC will however adhere to its duty to accommodate those who are unable to be fully vaccinated for a reason related to a human right protected ground)

The Canadian Red Cross is an organization guided by our fundamental principles of humanity, impartiality, neutrality, independence, voluntary service, unity and universality. We are committed to providing an inclusive and barrier-free work environment, starting with the hiring process. If you require accommodation measures during any phase of the hiring process, please notify us as soon as possible. All information received in relation to accommodation requests will be kept confidential.
Salary Band:
$59,542 - $86,832