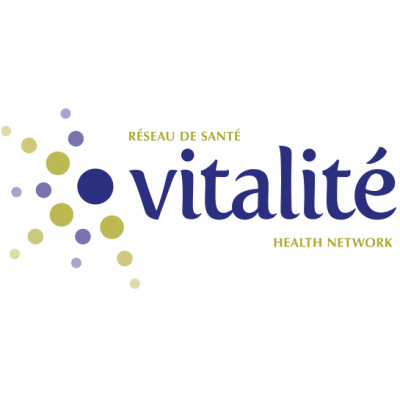 Medical Services Administrative Assistant
Vitalité Health Network - Réseau de santé Vitalité
in Campbellton, NB
Posted:
13 Sep 2021
Competition #:
5-15750 EXT
Salary:
$36,556 to $51,506
Note: Applicants must attach a resume to their application.
BARGAINING UNIT:
Management and Non Bargaining
ZONE:
Zone 5 - Restigouche
FACILITY:
Campbellton Regional Hospital
DEPARTMENT:
Medical services
CLASSIFICATION:
Medical Services Administrative Assistant
STATUS:
Permanent full-time
FTE:
1.0
ANTICIPATED START DATE:
August, 2021
HOURS OF WORK:
Day shifts - Monday to Friday
Work schedule may be changed to meet operational needs.
JOB SUMMARY:

The Medical Services Administrative Assistant reports to the appointed Medical Director and the Zone Chief of Staff. She also works under the functional authority of the Medical Services Administrative Director as well as the Administrative Director of Medical Training Program. She works within the Office of Medical Services by acting as a resource for physicians and medical leaders of the zone and by taking responsibility for the application of policies, procedures and other regulations related to administrative matters specific to the medical sector in addition to providing general secretarial services. She is responsible for granting the privileges and integration of all new physicians and the renewal of privileges of all physicians practicing in the zone. The administrative assistant is also responsible for integration and orientation of medical students and residents in Restigouche, in support to the physician responsible of medical training.
REQUIREMENTS:

Postsecondary secretarial or administrative training or other training relevant to the position;
Minimum of five year's experience in a position with increasing responsibilty in a management support role;
A combination of training and experience deemed equivalent may be considered;
Ability to set priorities and work effectively despite frequent interruptions;
Ability to manage numerous projects and tasks simultaneously and understanding of the sector's needs and priorities;
Personal qualities sought: leadership, sound judgment, initiative and creativity, ability to adapt to change, communication skills, positive attitude, calmness and emotional intelligence;
Excellent knowledge of computer tools and office automation applications (Microsoft Office, Meditech, PetalMD, Kronos, etc.);
Ability to produce reports and write letters, memos, information notes and minutes;
Ability to organize agendas and meetings;
Interpersonal skills and client focus;
Flexibility in working hours;
Ability to work independently and as part of a team;
Physical ability to perform assigned work;
Good work history (performance and attendance);
Adherence to professional ethics principles, the Network's management philosophy, and organizational values;
Compliance with Vitalité Health Network's confidentiality rules.
Written and spoken competence in English and French is required.
The above requirements may be verified through oral, written or practical tests during the selection process.
Should there be no fully qualified applicants, this position will not necessarily be reposted. If you wish to be considered for this position and meet most of the requirements, you are encouraged to apply at this time.
The employer reserves the right to shorten or extend temporary assignments for operational reasons.
We thank all applicants. However, only those selected for an interview will be contacted.