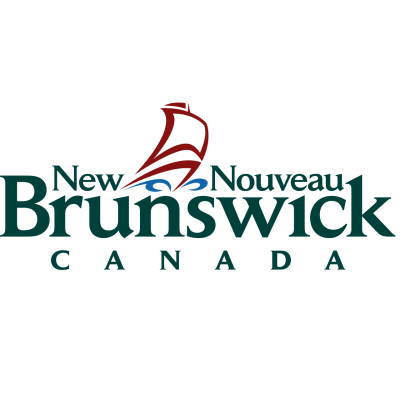 Learning Consultant in Language Upgrading
Department of Education and Early Childhood Development
in Fredericton, NB
Learning Consultant in Language Upgrading
Department of Education and Early Childhood Development
Francophone Educational Services
One Year Position (possibility of renewal)
Open Competition
Who we are:
The Department of Education and Early Childhood Development (EECD) is a government agency dedicated to fulfilling New Brunswick's educational mission. The work we do aims to develop engaged and ethical citizens who lead balanced lives and have a desire to learn throughout their lives. Our actions in this regard have a positive impact on our communities and helps to improve the everyday lives of New Brunswickers. The employees of EECD develop programs and offer services that support parents and educators and encourage learners, aged 0 to 20, to achieve lasting and transferable learning that will serve them throughout their lives.
EECD is currently seeking the services of a learning consultant in language upgrading for the Direction des relations et de la diversité culturelle.
What you will do:
In conjunction with various internal and external stakeholders at EECD, the chosen candidate will support the staff of the Francophone education system by:
creating resources in French as an additional language;
creating and offering training in language upgrading;
being on the lookout for research;
collaborating with various professionals in the education sector in order to innovate and find solutions in the provision of services to learners from early childhood to the end of high school; and
developing the collective capacity of the Francophone education system in order to offer linguistic updating services to learners from early childhood to the end of high school.
Work environment:
Telework opportunity;
Normal working hours: Monday to Friday, 8:15 a.m. to 4:30 p.m.; and
We promote a scent-reduced environment if applicable.
To successfully perform the duties of this position, attitude, skills, and interests are just as important as area of study. We are looking for diverse backgrounds that bring a combination of the following:
Need to have:
Master's degree in education;
Teaching experience - 6 years;
Knowledge of the Common European Framework of Reference for Languages;
Knowledge of the New Brunswick school system; and
Written and spoken competence in French.
An equivalent combination of training and experience may be considered.
Behavioural competencies:
Teamwork and cooperation;
Creative/innovative reasoning;
Effective interactive communication; and
Initiative.
Technical competencies:
Planning and organizing skills;
Instructional use of information and communication technologies;
Knowledge of group facilitation techniques;
Presentation skills; and
Specialized subject matter expertise and knowledge.
Nice to have:
Educational training relating to second or additional language instruction;
Knowledge of the response to intervention model;
Instructional knowledge of information technology and communications; and
Written and spoken competence in English.
Applicants must clearly demonstrate the essential qualifications to be given further consideration. Please ensure that your preferred language for assessment is identified on your résumé.
Salary:
$79,898 to $96,642 annually.
What can GNB offer you?
A comprehensive benefits package and the Public Service Shared Risk Pension Plan;
Opportunities for career growth, professional development, and training; 
Free access to the Employee and Family Assistance Program (EFAP) and services;
One paid volunteer day per year to give back to your community; and
1.25 days/month of paid vacation.
Providing a safe workplace for all. Your health and safety are important to us. GNB has implemented preventive measures across the organization to ensure your workplace health and safety.
How to apply?
We encourage applicants to apply online at www.ere.gnb.ca, by mail at the address below or by e-mail at HR.Competitions@gnb.ca no later than August 2, 2021, indicating competition number 21-2000-C15. This competition may be used to fill future vacancies at the same level.
Department of Education and Early Childhood Development
Human Resources
Place 2000, 250 King Street
Fredericton, NB E3B 5H1
Telephone: 506-444-4909
We thank everyone who applies, but we will only contact those selected for the next step.
Equal opportunity for employment.
We are an equal opportunity employer. We are committed to building a workforce that reflects the diversity of the community in which we live and serve. We encourage and support applications from Indigenous persons, persons with disabilities, and members of visible minority groups. Candidates registered with the Equal Employment Opportunity Program and veterans, who demonstrate that they are among the most qualified, will be given preference at the time of appointment.
Let's connect. You belong here.