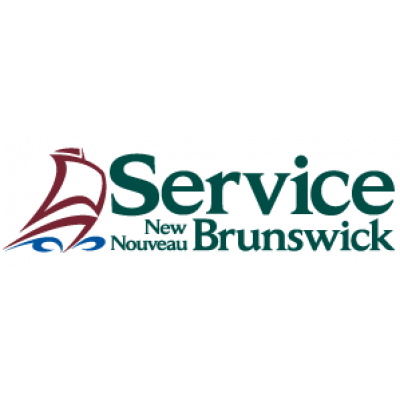 Human Resources Consultant (PB 4)
Service New Brunswick
in Fredericton, NB • Remote
Service New Brunswick
Human Resources Consultant (PB 4)
Competition Number R85-2021/22-634
Permanent Full-time
Open
Flexible within New Brunswick
Service New Brunswick is seeking an individual to join the Human Resources Services Branch as a Human Resources Consultant. With offices across New Brunswick, the location for this position will be based on the successful candidate's preference.
The Human Resources Services branch at SNB provides end to end HR support to over 2500 clients located across the province and representing a variety of different business streams and services. These include IT, Procurement, Clinical Engineering, Payroll Services, Financial Services, Health Services, Public Services and more. Dynamic and innovative, our teams' strategic plan includes exciting HR functions such as Employee and Organizational Development, Health, Safety and Wellness, Classification and Compensation, Talent Acquisition, Employee and Labour Relations, Leadership Development, Attendance and Performance Management, and more. This allows our Human Resources Consultants opportunities to collaborate and participate in the development and delivery of a wide variety of programs and initiatives across client groups.
As a member of the Human Resources Business Partnerships team, the successful candidate will be responsible to provide operational support to a defined set of client groups within SNB. Your primary responsibilities will include:
Classification and compensation
Employee and labour relations
Recruitment and Talent Acquisition
Attendance management and support
Performance management
as well as other related duties, programs and special projects as assigned.
Please ensure that you indicate the competition number R85-2021/22-634 when applying.
ESSENTIAL QUALIFICATIONS: University degree in a related field with a minimum of 4 years of related work experience. An equivalent combination of education, training and experience may be considered.
In the event there are no candidates who demonstrate the essential qualifications required for the PB4 level, we may consider appointing at a lower classification.
Written and spoken competence in English and French is required. Please state your language capability.
Applicants must clearly demonstrate the essential qualifications to be given further consideration. Please state your language capability on your application and ensure that preferred language for assessment is clearly identified.
ASSET QUALIFICATIONS: Preference may be given to candidates that demonstrate:
Coursework in human resources, a recognized Human Resources designation; diploma or certificate.
Experience working in a unionized environment.
Experience working in a public sector environment
Subject to the response to this competition, candidates may be required to demonstrate on their application one or more of the asset qualifications in addition to the essential qualifications in order to be given further consideration.
OPERATIONAL REQUIREMENTS: The following operational requirement(s) is also required:
Occasional travel throughout the province may be required. As well, candidates must possess a valid driver's license or be eligible to obtain one.
BEHAVIOURAL COMPETENCIES: The successful candidate will possess the following behavioural competencies:
Analytical Thinking/Judgment
Client Service Orientation
Relationship/Network Building
Effective Interactive Communication
Teamwork and Cooperation
Concern for Order
Results Orientation
TECHNICAL COMPETENCIES: The successful candidate will possess the following technical competencies:
Human Resources Management
Knowledge of Interviewing and Assessment Techniques
Consulting Skills
Résumés should be in chronological order specifying education and employment in months and years including part-time and full-time employment.
Salary: $50,128- $70,070 annually (based on 36.25 hours a week)- Pay Band 4 - Management and Non-Union Pay Plan
We strongly encourage you to submit your application via the online portal here, to increase the efficiency and maintain a consistent candidate experience. Please ensure your application is complete by August 5, 2021 and indicate competition number R85-2021/22-634.
In the unlikely event that you experience technical difficulties or are unable to complete your application online, you can submit your application documents to hr-rh@snb.ca or by mail at the below address.
This competition may be used to fill future vacancies at the same level. We encourage candidates who speak either French, or English to apply for future consideration.
Service New Brunswick
Human Resources
850 Lincoln Rd
PO Box 1998
Fredericton, NB E3B 4Z7
Telephone: (506) 457-3580
We thank all those who apply however only those selected for further consideration will be contacted.
Candidates registered with the Equal Employment Opportunity Program and veterans, who demonstrate they are among the most qualified, shall be given preference at the time of appointment.
We promote a scent-reduced environment.
We are an Equal Opportunity Employer.
The New Brunswick Public Service: Improving the lives of New Brunswickers every day!